Diary
Rotary Club of Plimmerton

This week's happenings
July is New Leaders month and we have just received the District 9940 July Bulletin. If you haven't received your copy directly, you can read it here. On the off-chance (perish the thought) that you don't read your District Bulletin from cover to cover, you might miss the fact that Plimmerton Rotary features in this month's edition. If you can't bear to scroll quite a way down, here's the article about us. From this, you will see that we've been encouraged by all the past District Governors who've officiated at our event to extend an invitation to every other Rotary club in District 9940 to attend our 2020 Primary School Leadership Awards and to consider making this a new project for their own club.
A new membership list has been prepared by Graeme Tongs and has been posted in the usual place in the Intranet. Just log in and follow the prompts if you want to download and print a copy. Recent changes are shown in red and resignations as strike-through text.
Plimmerton Inner Wheel's July Newsletter is hot off the Press and you can access it on their page on our web site here.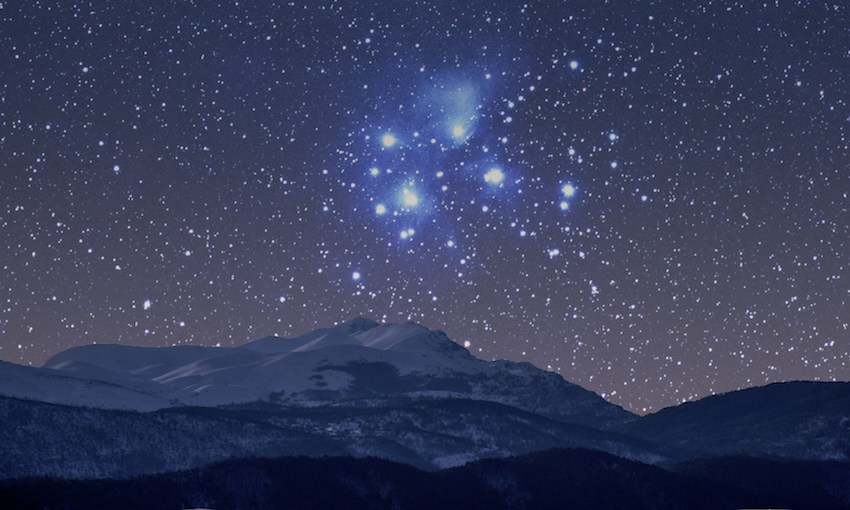 As you will be able to see in your new Diary, Paula Williams of Porirua Rotary Club is organising a Matariki Star Gazing evening. The suggestion is that we should meet below the reservoirs towards the end of Queen Charlotte Drive, Aotea, north-facing below the macrocarpa trees. There are empty sections there, waiting for houses to be built and there isn't too much ambient light. The Wellington Astronomical Society will bring telescopes. If you would like to join the group next Wednesday, just turn up.
Snippets
President Bill thanked members for the many and varied contributions they made at the Strategy Meeting last week and said that he will be organising the material and circulating it to members shortly.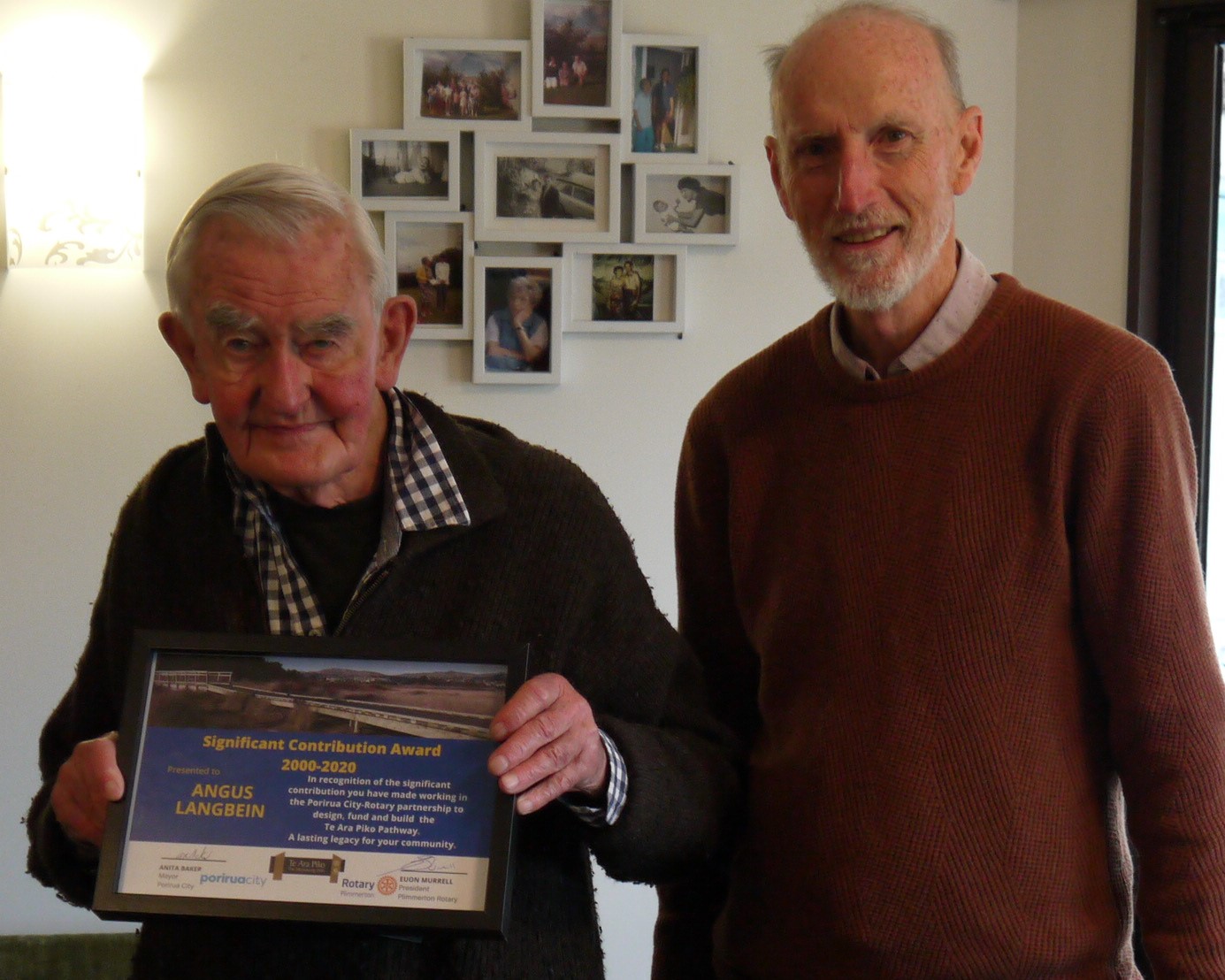 A small group gathered at Angus Langbein's home Wednesday afternoon to present Angus with his certificate celebrating his long involvement in the construction and planting of Te Ara Piko. In honour of a long-standing tradition the group shared his favourite asparagus rolls and Argentinian red wine.
The first Guess Who's Coming to Dinner evening will be held on Saturday 22 August. President-Elect Kay is the organiser-in-chief and would welcome assistance from anyone who would be happy to lend a hand. Please let her know if you can help.
Secretary Graeme is thinking of ways to collect and retrieve any Club material that might be considered suitable to become part of our archives. If you have any material, this is the time to let Graeme know. Graham Craig has created a very useful photo library and, in doing so, has managed to capture archival things that would normally be likely to deteriorate. If you have anything that could be stored digitally, please let Graeme know.
Comings and Goings
President Bill announced the news that both Sue Adams and Cath Berryman have been finding it too hard to find the time to come to Rotary for some months now and have made the decision to resign.
What's coming up in July and beyond?
With the benefit of Nick's new Plimmerton Rotary Calendar - mentioned on our Home page, lots of new events now appear on the Events page. Many of you didn't click on the link to the calendar in last week's Update so missed the inaugural Friday Frolics at the Co-op in Whitby. Those who did turn up had a great time. If you'd like to come to the next one, make sure you keep clicking on the blue links!
Notable among these future events is the Golf and Garden adventure in Hawkes Bay at Labour Weekend. If you are thinking of becoming part of this trip, please meet Kay and Bruce at 6.00 pm on Tuesday 28 July in the bar area to discuss accommodation alternatives and a possible programme. The accommodation, in particular, needs to be confirmed fairly soon.
Those of us who are not attending the Plimmerton Inner Wheel Changeover are invited to go off-site on Tuesday 21 July and join Tawa Rotary at their meeting. Please note that they meet at a slightly different time and you can find all the details here.
On 28 July we're back at Mana Cruising Club again for an evening of confusion. You can read all about that here.
There's an ongoing invitation on the Events page to volunteer to help with planting and weeding with the Friends of Taupo Swamp. All future dates are set out, the next being Thursday 30 July from 9.00-12.00 pm
Parting thought
Graham Craig gave us the Parting Thought tonight from the pen of Groucho Marx. 'Politics is the art of looking for trouble, finding it everywhere, diagnosing it incorrectly, and applying the wrong remedies.'
Who's on duty for the next month?
Unable to do your duty? Please find a replacement and inform Graham Wallace.
If you're a late 'no show' please tell President Bill.
Please arrive at 5.45 pm if you're on Door duty or on Introduction duty to greet the Guest Speaker and be his/her host for the evening.
Need to apologise or bring additional guests?
Advise the Receptionist at Professionals before 10.00 am on the Monday before the meeting on 233 9955 or email paremata@dwre.co.nz if you prefer.
Please provide the name (and spelling if necessary). The same applies if you're going to be late.