Diary
Rotary Club of Plimmerton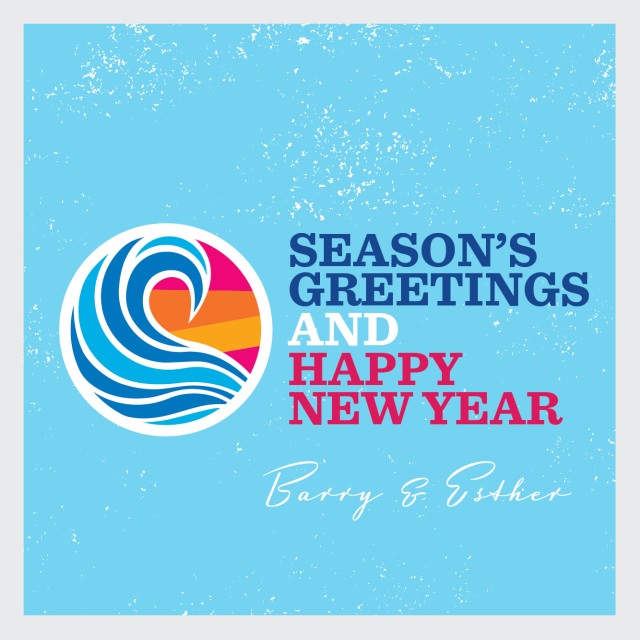 Visitors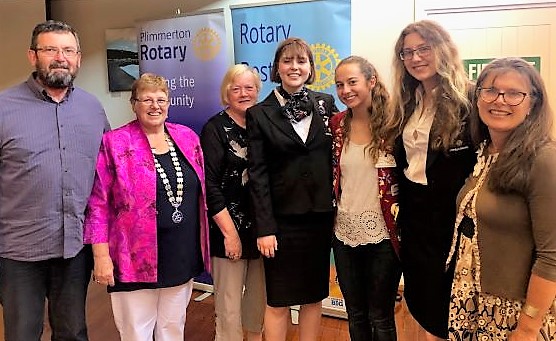 President Donna welcomed Youth Exchange visitors: Annie Grenfell, our Exchange Student leaving for Chile on 25 January, her parents, Diana and Richard, Gaylene Lines from the District Rotary Youth Exchange Committee, Tawa Club's inbound student, Olivia Goodridge from Newfoundland in Canada and Jordyn Mumby who is the Tawa Club's outbound student. Donna also welcomed back John O'Connell and Sue Adams.
Snippets
Later Jenny Lucas reminded us that Rosie Darrah returns from Switzerland at 10 am on 9 January and asked for members who could join her at the airport to welcome Rosie home, to contact her.
Donna thanked Allan and Barbara Nichols for all their organising of the very successful children's and grandchildren's party last week.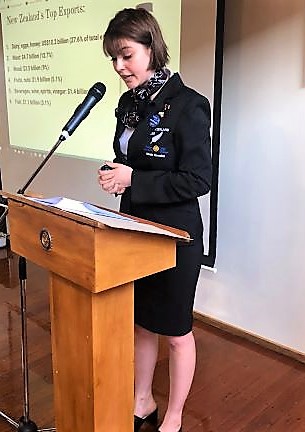 Past President Jenny introduced Annie who practised her presentation for Chile on us. Annie spoke of her passion for social justice, the environment, feminism and dancing – she has learned ballet since the age of five and modern jazz from seven. She spoke of the importance of her family and how she enjoys the cultural aspects of the curriculum at Aotea College. The usual Exchange Student topics of the local community, New Zealand history and other facts were covered, enhancing her speech with videos of Te Ara Piko and Porirua scenery. Annie handled three languages extremely well in her speech.
The hardworking Board that met last night was thanked by Donna.
Graeme Tongs is working on the volunteer hours which need to be with the Charities Commission Services by 31 December. We will give you a full report in the New Year. Suffice it to say our wonderful members have racked up many, many hours which Graeme is adding in to a very complex report. Watch this space…
Graeme Blick described three samples from the 2019 Council of Legislation booklet. If you wish to read more of the recommendations please click here to read the full booklet. One example was to make it compulsory for clubs to display the Four Way Test. This was rejected. A recommendation to eliminate single gender clubs was resoundingly rejected; while encouraging young leaders, women and ethnic diversity in filling District and RI roles and positions was adopted.
Donna helped wrap gifts at North City and encouraged others to join in the fun next year. She mentioned that North City is still seeking a certain red-clothed gentleman for 4 shifts of 3 hours each. Please contact Donna if you can help.
Rotary Club of Plimmerton Inc Annual General Meeting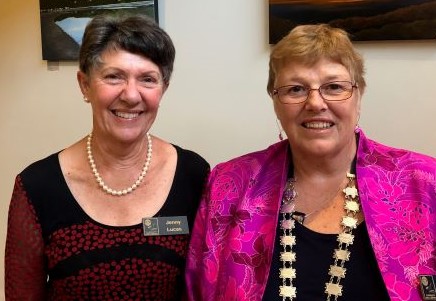 President Donna Reed efficiently led the AGM, taking less than ten minutes to cover all required sections.
Twenty three apologies were accepted and the 2017 minutes were confirmed before Bruce Couch spoke to the Annual Financial Statements. Bruce managed to elicit laughter during his clear, and at times, amusing description of our Club accounts to 30 June 2018. One very pertinent question, from Terrie Turner, about payment of costs for the grandchildren's party last week was answered and the reviewed accounts adopted. The financial reviewer for the coming year will be Cross Financial Services.
There being no other nominations, Bill McAulay was appointed President for the 2020-2021 year to the acclaim of members present.
Rotary Club of Plimmerton Charitable Trust Annual General Meeting
Past President Jenny Lucas presided over the AGM of the Rotary Club of Plimmerton Charitable Trust.
Twenty three apologies were accepted, the minutes of the previous year's AGM were confirmed and the audited Financial Statements were adopted after comments from Bruce Couch. Cross Financial Services Ltd was appointed as auditor for the year ending 30 June 2019.
What's coming up in December and beyond
Remember that the first 'meeting' in 2019 is a social one at Ruby's on Mana Esplanade on Tuesday 22 January at 6 pm when a smorgasbord will be the order of the day.
The night before we gather, our Rotarians and partners are invited to the Inner Wheel's Pizza and Plonk at Phillip and Janet Reidy's home. So please diary Monday 21 January from 4.30 pm.
The Almoner said
The Board has sent flowers to Nick and Rhonda Walmley. A phone call to check on Nick revealed that he is recovering very quickly.
Our thoughts are also with Assistant Governor Adrienne who is back in hospital for more tests due to complications following her fall.
Parting Thought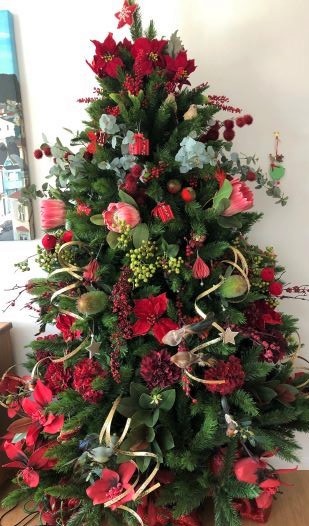 President Donna's parting words were to have a very happy Christmas, to be safe on the roads and dodge Paekakariki roads.
And from your Editor, Wendy and Assistant Kay: we wish you all a
Very Merry Christmas and a Happy New Year.
Who's on duty for the next month?
Unable to do your duty? Please find a replacement and inform Philip Mottram. If you're a late 'no show' please tell President Donna.
Please arrive at 5.45 pm if you're on Door duty or on Introduction duty to greet the Guest Speaker and be his/her host for the evening.
Need to apologise or bring additional guests?
Advise the Receptionist at Professionals before 10.00 am on the Monday before the meeting on 233 9955 or email paremata@dwre.co.nz if you prefer.
Please provide the name (and spelling if necessary). The same applies if you're going to be late.