Diary
Rotary Club of Plimmerton

Visitors
President Bill gave a warm welcome to our speaker, Lynda Knight de Blois, principal of Glenview Primary School. He also welcomed Dallas New, prior to her being inducted into the Club, and her partner Jayson Pister.
Comings and Goings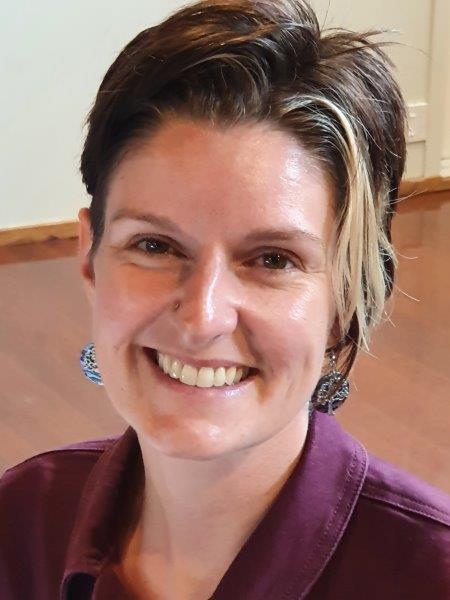 President-Elect Kay gave a short introduction and welcome to our new member, Dallas New and said that all the facts in her introduction would have already been read by members in an earlier email. Kay said, 'Dallas is a Canadian who works as lead Veterinary Epidemiologist at OSPRI in a programme to eradicate TB in wildlife and livestock. She is an adventurous person who has tramped across the Grand Canyon and completed several hundred skydives. Now Dallas is learning to SCUBA dive. But the thing that impresses me most about Dallas is her history of community service. She has helped set up and volunteered at a "Library of Things" in Canada and also helped provide a well and a permaculture garden in Kenya. Dallas is going to be an asset to our Club. Leigh Corner is her mentor and she will join the Community Projects and Fundraising Committee until 30 June'.
President Bill then inducted Dallas formally before all the members gave her a standing ovation. She spoke briefly about wishing to contribute to the club projects that will help the community, work she had been doing in Canada for some time.
The speaker said …
You can read Mike's report here on what Lynda Knight de Blois, principal of Glenview School in Cannons Creek had to tell us. She focused on new thinking in the teaching of traumatised and stressed students. This is especially relevant to Glenview, because it has students who are refugees from Myanmar and Syria, many of whom have very troubled backgrounds.
Viewpoint
Denise Traill gave us her Viewpoint tonight in which she shared a lesson from beyond the grave. Her viewpoint was to appreciate the opportunities we have as guardians of future generations and be sure the lessons we pass on enable forever learning. You can read her Viewpoint here.
What's coming up in March and beyond?
The next Drinks and Nibbles will be held this Sunday, 28 February. Chris will be sending out details of the venue in advance and if you want to join in, just let him know.
Next week, 2 March, we will be holding our Planning Meetings. And the following meeting, 9 March, is the Bowls night at Whitby Bowling Club so remember not to come to Mana Cruising Club that evening! Bryan reminded everyone about the Bowls evening and asked members to complete the form going around.
Also, as Kay mentioned last week, you can expect some Irish "highjinks" at the 16 March meeting. Please come dressed in something green, or everything green if you prefer!
President-Elect Kay reminded us that the March social event will be held on Saturday 20 March, in the afternoon, at the Masterton home of Denise and Dexter Traill. It will be a themed 1973 afternoon! Please let Kay, Denise, or Dexter know if you wish to go. How long is it since you attended a Rotary Conference? Let's go! Registrations are still open for the District Centennial Conference at Carterton Events Centre from 19-21 March. Go to this link. Registrations are open for the whole Conference or just the Saturday night dinner - our Club dress theme will be based on 1973. Kay would like everyone who is going to the Conference to meet at Mana Cruising Club at 5.30 pm next Tuesday, please.
To see some of our future events, you can go here.
Snippets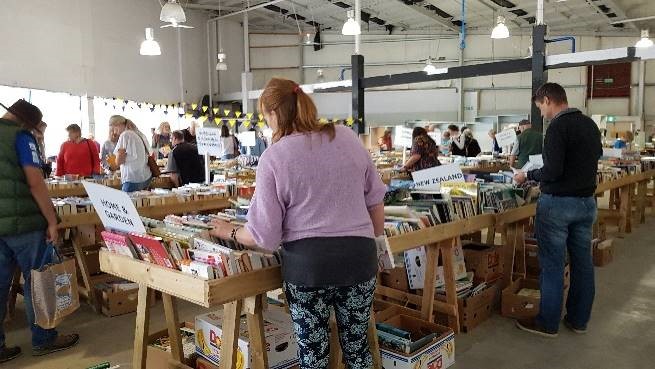 Phillip Reidy gave us a report on the results from the Book Fair which had raised in the order of $18,000. He said that 87% of club members had participated and those who did not, were either sick or away. This level of participation would be enviable by many others and was very much appreciated by those doing the organising. In addition to the help provided by both members and honorary members, Philip and Julia Mottram, Ted Nation, and Sheryl Perera had also given generous and invaluable help. And Phillip's family had not escaped, with Janet working tirelessly at the venue and Tom (Phillip's son) and his son, Teagan, doing the design and posting on Facebook as well as helping set up. Euon had secured the venue which gave the Club a lot of opportunity together with exposure. The crew from Corrections were a great help and worked hard and cheerfully. One member even came back and gave us some of his own time. Bill offered the Club's thanks to Phillip and Janet for all they have done towards the project over the last six months. Boxes are now ready to go to Whanganui on Wednesday together with the trestle tables and by the time you read this the first two loads will be safely there.
Bryan ran a fun competition that required members to stand and look under their chairs. Six of the chairs had little red stickers under them, each with a number. Prizes, including booby prizes, were won with number 6 winning the main prize of a bottle of wine, which was happily presented by Kay to Wendy. (Editors note: yet to be consumed!)
President Bill mentioned that we would be hearing more in the future about a project being run by the Children's Health Trust which is raising money for family rooms in the new Wellington Children's Hospital.
Another fundraising adventure is the book celebrating the first hundred years of Rotary. The early bird price is $39.95 which then rises to $57 per copy for a box of 12 or $69.95 each. Let Bill know if you would like to purchase a copy. We do feature in it.
President-Elect Kay revealed her Board for next year as follows:
President - Kay Phillips
Immediate Past (or Vice) President - Bill McAulay
President-Elect, including Club Service and Administration - Denise Traill
Secretary - Graeme Tongs
Treasurer - Bruce Couch
Youth - Colin Whyte
Community Projects and Fundraising - Les Callear
International - Tania Woodcock
Communications - Phillip Reidy
Kay will soon be asking members to choose two committees on which they would like to serve and she will try to ensure that they get one of their choices.
This week's happenings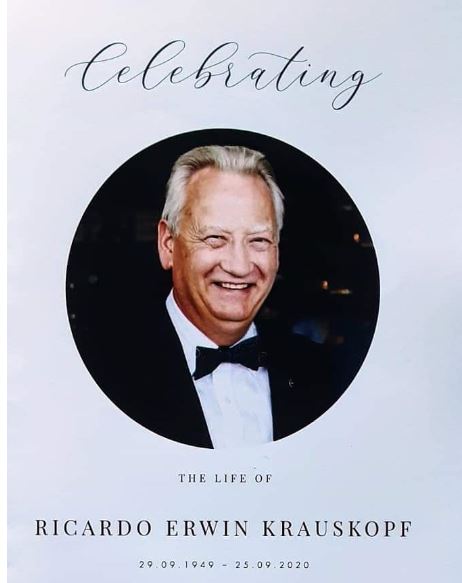 Donna has passed on the sad news of the death of Ricardo Krauskopf. Ricardo, she says, was a true Rotarian from Rotary Club of Port Melbourne. He has been involved with the Balibo Trust to give tribute to the Balibo 5. His legacy is turning the old Portuguese fort into a homestay, building a hospital, providing dentistry, building five schools and five kindergartens. Our District put the roof on one of the schools as well as donating 50 soccer balls and five literacy kits. Today we had the opportunity to remember our friend Ricardo who lost his battle with Motor Neuron Disease last year. He may not be physically with us anymore but his legacy, especially in Balibo, lives on.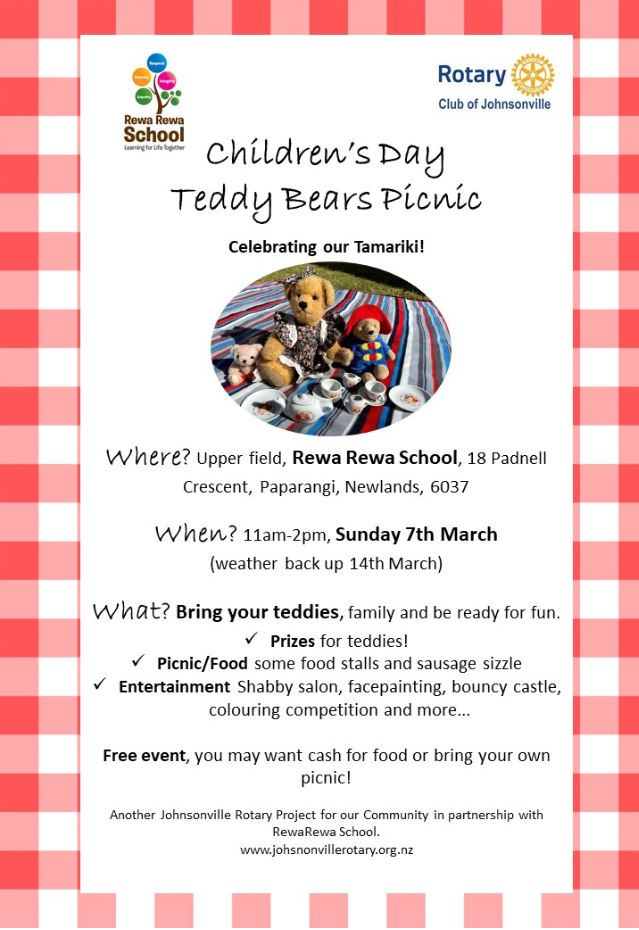 The Rotary Club of Johnsonville is circulating details of their upcoming Children's Day, taking place on 7 March. It's a free event for families with young children timed to coincide with the New Zealand Children's Day and is open to everyone. They will have a Bouncy Castle, face painting, competitions, and prizes. The venue is Rewa Rewa School in Newlands in Johnsonville and it runs from 11:00 am to 2.00 pm. You can find more details on their website.
The Almoner said …
Almoner John says that Les will be coming out of hospital tomorrow morning, Wednesday, and going home. We hope we may see him at the Bowls evening.
Parting thought
We were extra lucky this week with two parting thoughts. Keith Harrison was rostered and had asked for his to be read out in absentia, a quote that he thought might be appropriate as we start our vaccine rollout for those who are hesitant. It is a quote from JFK, 'Ask not what your country can do for you. Ask what you can do for your country.'
Meanwhile, not knowing this, Graham Wallace had asked Joe Perera to step in. During a language conference in the US, there was a debate to understand the difference between complete and finished. A native American guy came up with the perfect answer. He said: 'If you have a good wife you are complete and if you have a bad wife you are finished. But if your good wife finds out about your bad wife, you are completely finished.'
Who's on duty for the next month?
Unable to do your duty? Please find a replacement and inform Graham Wallace.
If you're a late 'no show' please tell President Bill.
Please arrive at 5.45 pm if you're on Door duty or on Introduction duty to greet the Guest Speaker and be his/her host for the evening.
Need to apologise or bring additional guests?
Advise the Receptionist at Professionals before 10.00 am on the Monday before the meeting on 233 9955 or email paremata@dwre.co.nz if you prefer.
Please provide the name (and spelling if necessary). The same applies if you're going to be late.