Diary
Rotary Club of Plimmerton

Visitors
Almost too many to count, President Bill welcomed Sarah Gibb, a visitor brought by Kay Phillips and Caryll Farrer, a guest of Richard Sherwin. Honorary members Christine Blick, Peter Cox, Ron Lucas, and Richard Sherwin were welcomed, as were partners Brenda Callear, Sue Couch, Alison Cox, Glenys Greaves, Jenny Jackson, Lawrie Lawler, Bev Lillico, Barbara Nichols, Lou Oldershaw, Sheryl Perera, Janet Reidy, Val Sherwin, Claire Waddle, and Carolyn Wallace. Tawa Rotarians also joined us in the form of Philip Harland, Richard and Margaret Herbert, Tony Heyward, Gaylene Lines, Karyn Meade, John Melville, Russell Smith, Laura Summer, Elizabeth Sutton, Robert Tredger, and Pat and Melva Waite. It was an exciting evening and the room was buzzing.
Fun and Frivolity
President Bill extended a very warm vote of thanks to Allan and Barbara (and their helpers) for organising and running the excellent evening to celebrate the running of the Melbourne Cup. The race was exciting although marred by the news that pre-race favourite, Anthony Van Dyck, had to be euthanised after tragically sustaining a fractured fetlock during the race.
Pictures often tell the story better than words, so here are a few moments captured during the evening. Apart from the drinking, chatting and watching, Allan did a wonderful job on the Chocolate Wheel.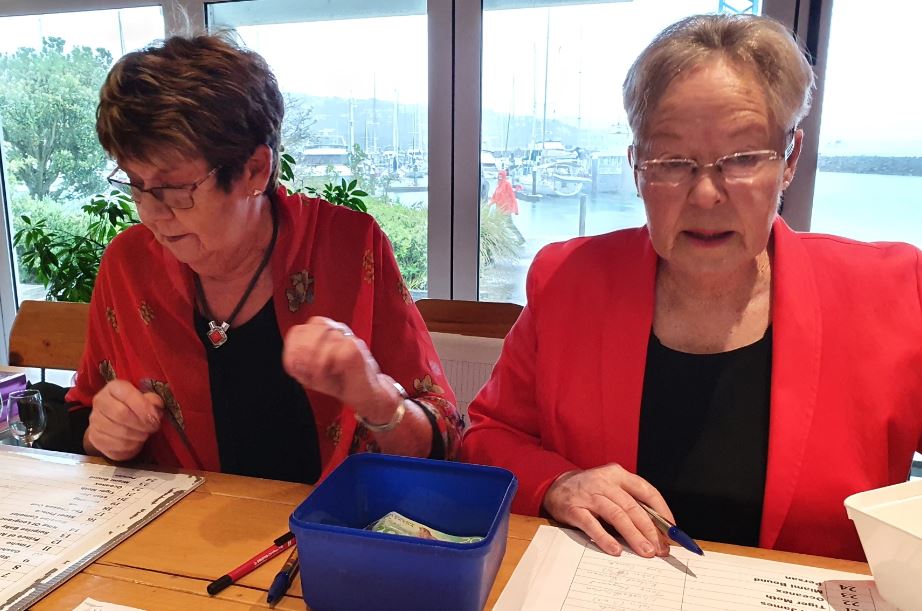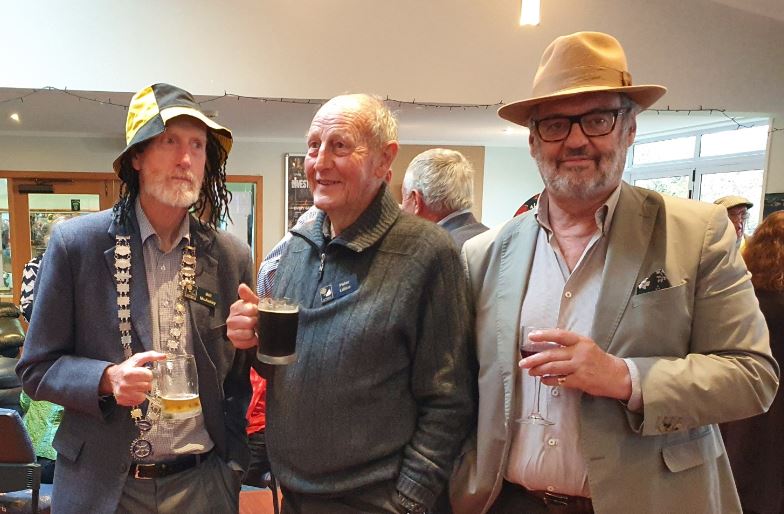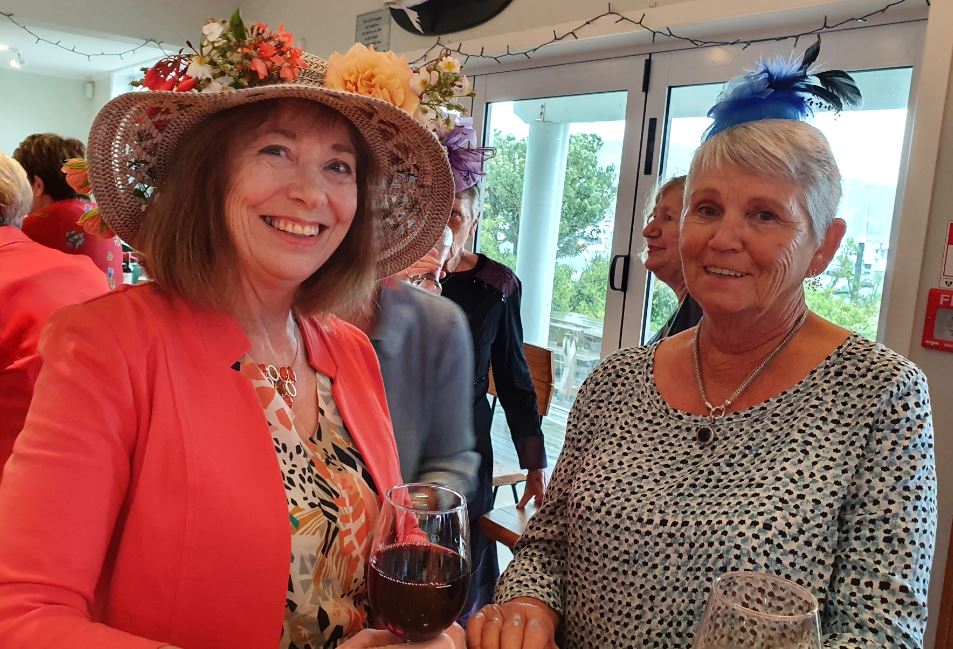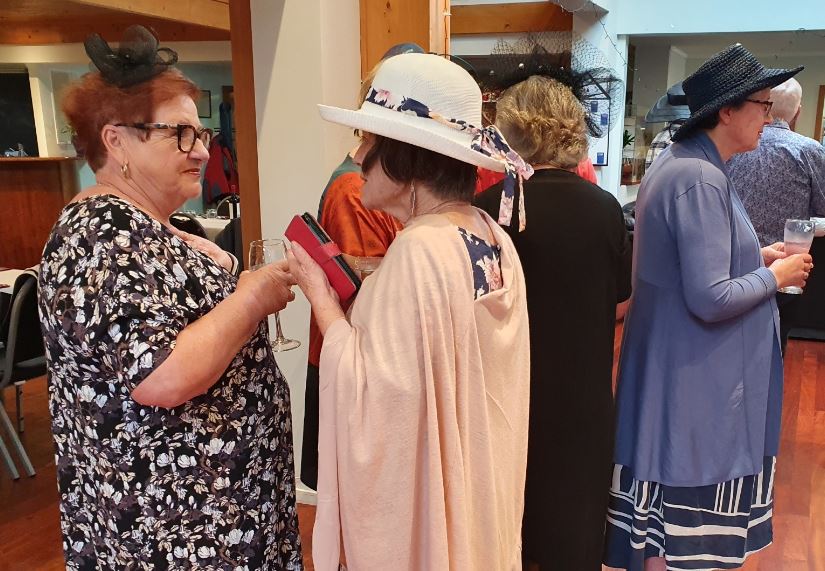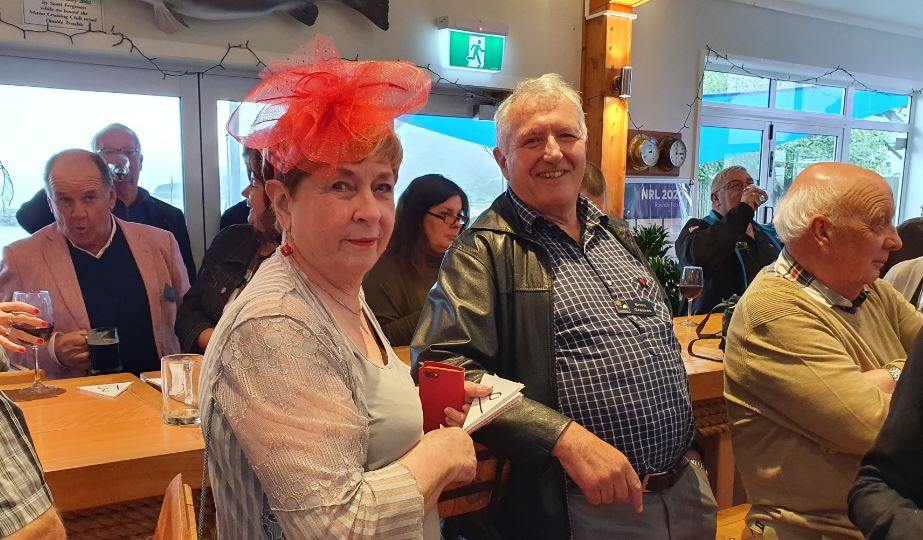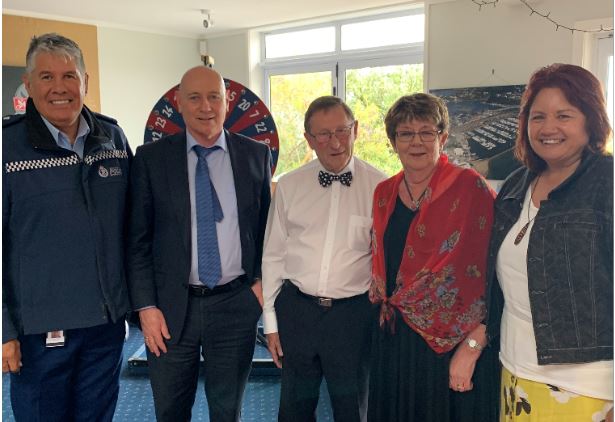 This week's happenings
We've received Mana Zonta's November 2020 Newsletter. They have supported HHT since 1998 with the Scholarship Foundation and they enjoyed the end of year Academic Lunch Celebration on 4 December. Their advocacy activities are very active. They are still seeking bras and knickers to donate to the women at Arohata Prison.
Snippets
Although we have our own compelling programme on a Tuesday evening, Tawa Rotary let us know that Bill Day will be speaking to their Club about the Wellington Children's Hospital on 10 November. 17 November will be their meal in aid of Polio eradication when they will be serving paella. Plimmerton Rotarians are welcome to either or both events.
Bryan Waddle conducted an excellent sergeant's session to raise additional funds for Polio.
What's coming up in November and beyond?
Altered because of Melbourne Cup Night, Committee meetings will be held next week, 10 November.
The next Friday Frolics will be held on 13 November. Kay will give us the venue nearer the time.
Our next more social evening with a bit of a difference will be held on 17 November in the company of Spinnaker Toastmasters. Gary Nicholson, District Chair, will lead a Toastmaster-like evening so be prepared to be called upon at short notice to deliver a Table Topic (although we believe he will pre-warn victims).
On Sunday 22 November we can take part in the 2020 GOPI Clean-Up of the Pāuatahanui Inlet. Please rustle up your friends and neighbours and register at Browns Bay Car Park at 10.30 am. Here is a poster that will tell you all you need to know. As usual, the event will be followed by a family sausage sizzle at 12.00 noon.
Another reminder that the Mary Potter Hospice Charity Golf Tournament will be held on Friday, 27 November 2020 at Judgeford Golf Club. Here is the flyer. Chris will appreciate any help you can give him and his team in finding Hole Sponsors at $350 each and Raffle prizes, as well as food for the BBQ.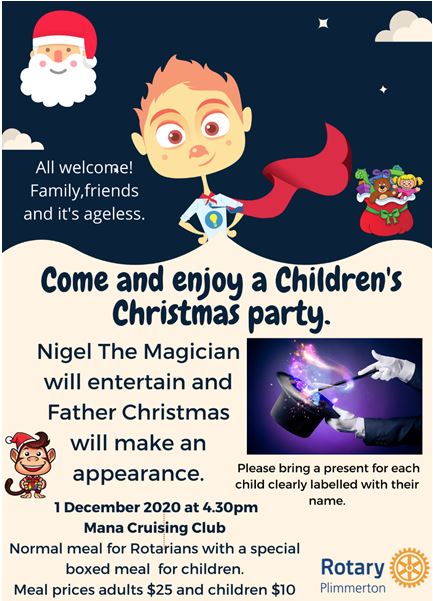 And on 1 December, it is that time of the year again so think about who you might want to bring along to the Children's Christmas Party. Everyone is welcome and if you are bringing children, please have a present that is clearly marked with their name. Allan has sent around a board and will do so again next week.
You can find future events on the Events page.
Who's on duty for the next month?
Unable to do your duty? Please find a replacement and inform Graham Wallace.
If you're a late 'no show' please tell President Bill.
Please arrive at 5.45 pm if you're on Door duty or on Introduction duty to greet the Guest Speaker and be his/her host for the evening.
Need to apologise or bring additional guests?
Advise the Receptionist at Professionals before 10.00 am on the Monday before the meeting on 233 9955 or email paremata@dwre.co.nz if you prefer.
Please provide the name (and spelling if necessary). The same applies if you're going to be late.