Diary
Rotary Club of Plimmerton

Visitors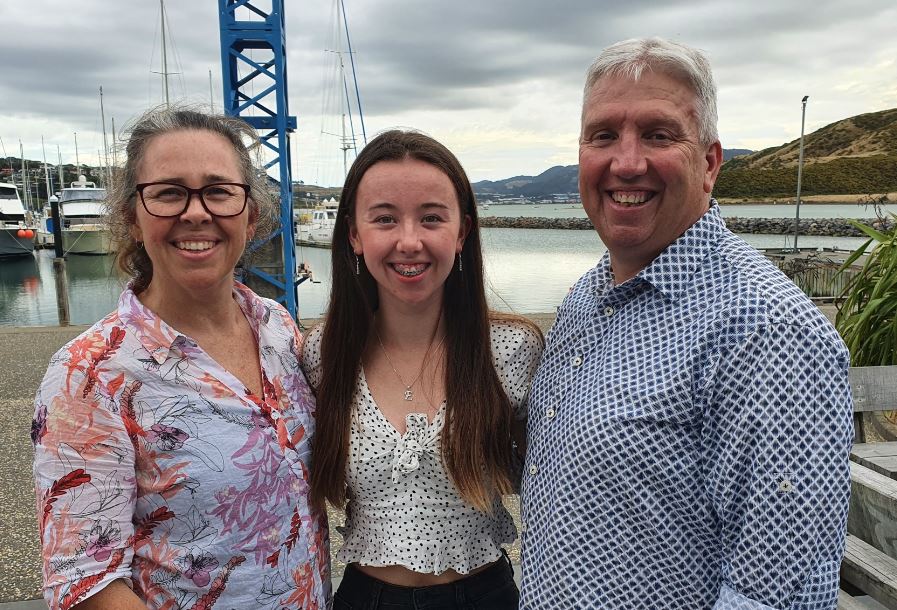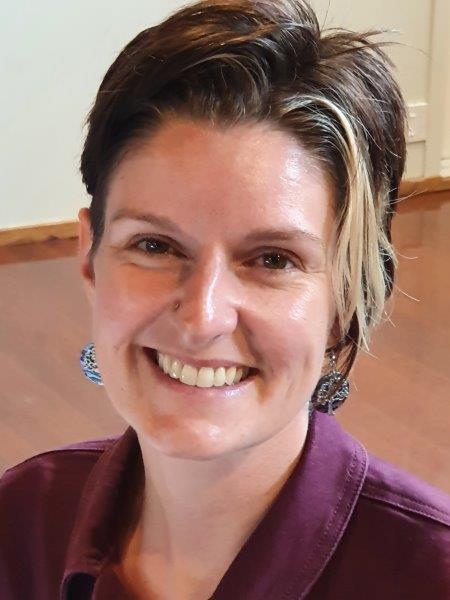 President Bill gave a warm welcome to Emilee Wilkinson whom we sponsored to the Rotary National Science and Technology Forum that took place in Auckland in early January, and her parents Andrew and Nicola. He also welcomed back Dallas New, hopefully soon to be a member and Honorary Member, Jim Dearsly.
The speakers said …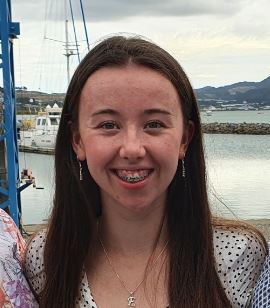 Our first speaker was Emilee who gave us a fast-moving and stimulating video presentation showing extracts of her experiences at the Science Forum. She thanked the club for its sponsorship, told us what a life-changing event it had been, and answered questions. She also told us that the Forum might have been responsible for changing her future course of study.
This was our social evening for the month and had been promoted as a mystery! Kay had tapped three members on their shoulders and asked them to deliver a five-minute talk about something they are passionate about, and allow a further five minutes for questions. She had her finger firmly on the timer to prevent overruns but, in fact, the speakers all managed to finish within the timeframe!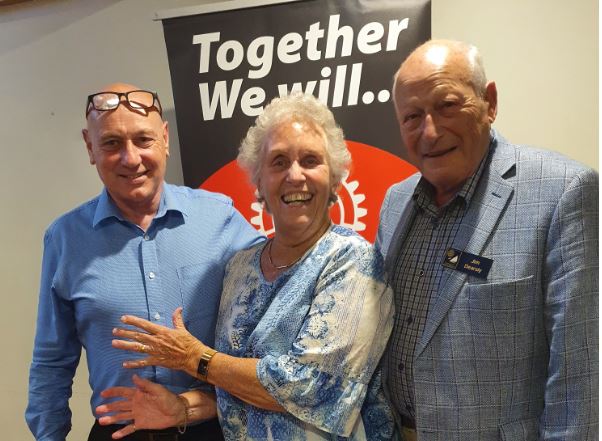 The intrepid speakers who were dragged kicking and screaming to the microphone were ...
Philip Whearty's talk was entitled 'Perspective, how's the market, Dementia & the refrigerator'. You can find a transcript of his talk here.
Wendy Betteridge spoke about passion, hopes and dreams and challenged members to consider big possibilities for the future, not only for themselves but also for their children and grandchildren. There are no notes to post as she talked to a power point presentation.
Jim Dearsly's talk was entitled 'Global warming - The Root Cause'. You can find a transcript of his talk here. His talk provoked a number of challenging questions.
Viewpoint
David Knight gave us his Viewpoint tonight, starting with showing us a round to-it which he wove into a talk about avoiding living life with the thought of dealing with things 'later'. Life, he said, is going past so fast and he encouraged us to live it now and remember to smile.
What's coming up in February and beyond?
Remember Friday Frolics this Friday, 12 February, organised by Kay especially for those members who want to have a drink and a chat together and support local businesses. This Friday the venue is The Supply Room on Mana Esplanade, starting at 5.00 pm.
Our speaker next week will be Nigel Clarke, Porirua City Council Senior Advisor Harbour and Catchment. He will be speaking to us about Porirua Harbour protection and planting of the local waterways.
Another reminder that the Book Fair Revival will take place from 19-21 February 2021 at 4 Lydney Place, Porirua. We have access to the venue from 16-23 February which will allow plenty of time to set up and takedown. There will be no heavy lifting for Rotarians. Phillip Reidy is organising this so expect a tap on the shoulder if you haven't already had one! We have 1,200 boxes in storage which, if sold at $20 a box which could potentially raise a lot of money. This will be the last Book Fair the Club will hold, so please let everyone know the dates and location as the aim is to generate some needed revenue for the Charitable Trust. If you want more details, you can find them on the Events page. Please do not send any more books to Ration Creek Orchard. The Book Fair is over-subscribed and there is no room for any at Phillip's home.
The Rotary Club of Wellington is holding a fundraising Centennial Dinner on Sunday 21 February. Dr Michael Baker is the speaker. If you wish to go simply register online at their website at this link. Please let Kay know if you want to sit together with members of our Club attending so she can notify the organisers.
How long is it since you attended a Rotary Conference? Let's go! Registrations are still open for the District Centennial Conference at Carterton Events Centre from 19-21 March. Go to this link.
To see some of our future events, you can go here.
Snippets
Wendy reported that after 20 years of serving on the Board of e-Learning Porirua (Computers in Homes), she had regretfully resigned to make space for other commitments in her life that are growing like topsy. She was delighted to announce that Phillip Reidy has agreed to take a seat on the Board, thus continuing the tradition of having a Plimmerton Rotarian serving the community. He will be joining an auspicious group.
This week's happenings
On Waitangi Day, Saturday 6 February, we shared a marketing stall with Porirua and Tawa Clubs, at the City Council Festival Day at Te Rauparaha Arena. Many thanks to those who supported Bill and Kay in talking to passing strangers who may, one hopes, one day become Rotarians. Here's a short video showing some of the entertainment that was on offer.
Kay says,
'Kathryn, Paula, Karyn and I were appreciative of all the Rotarians who helped at our Festival stall. Lots of people stopped to chat and ask about Rotary. Eight people (similar to Love Local) signed up either as Possible Friends, Speakers Volunteers or future members. I'll be sharing these names with Tawa and Porirua Clubs. From our Club, Bill, Bruce, Graeme Blick, Wendy, and Peter and Linda all helped. Thank you. It was a great chance, on a pleasant day, to market Rotary Thanks also, to Brian and Glenys Greaves who stopped by for a chat. There was a steady flow of helpers from Porirua and Tawa clubs too. As with the Love Local Expo these days are an easy way to get the name of Rotary and some of our projects and events in front of the public. Thanks one and all'.
The Almoner said …
Almoner John has news about ...
Don - It was great to see him back after a long absence with a series of uncomfortable health issues. We hope his health continues to improve.
Les is still in Ward 5 at Kenepuru Hospital and is happy to have visitors. Check the status before you go in case the situation changes.
John O is recovering well and is walking confidently with his crutches. He would also be happy to have visitors.
Phillip R is feeling much better, evidenced by all the emails we're getting about the arrangements for the Book Fair.
Parting thought
Derek Oldershaw gave us the Parting thought tonight with a quote from Benjamin Franklin. 'Tell me and I forget. Teach me and I remember. Involve me and I learn'.
Who's on duty for the next month?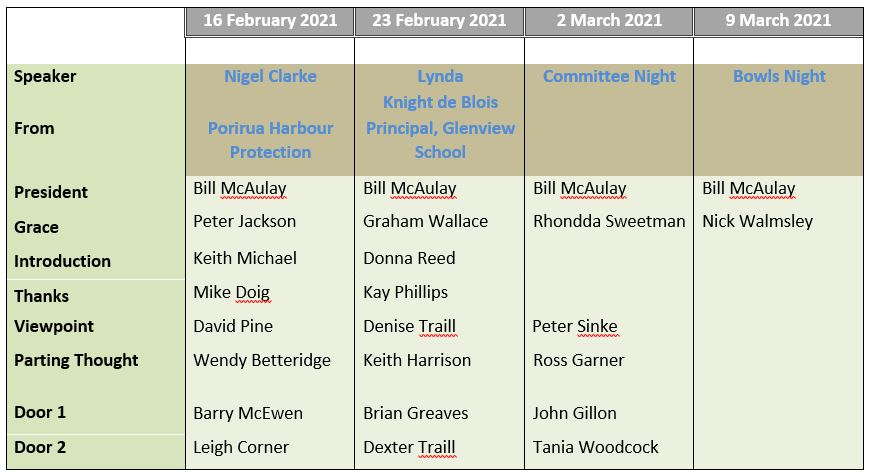 Unable to do your duty? Please find a replacement and inform Graham Wallace.
If you're a late 'no show' please tell President Bill.
Please arrive at 5.45 pm if you're on Door duty or on Introduction duty to greet the Guest Speaker and be his/her host for the evening.
Need to apologise or bring additional guests?
Advise the Receptionist at Professionals before 10.00 am on the Monday before the meeting on 233 9955 or email paremata@dwre.co.nz if you prefer.
Please provide the name (and spelling if necessary). The same applies if you're going to be late.