Diary
Rotary Club of Plimmerton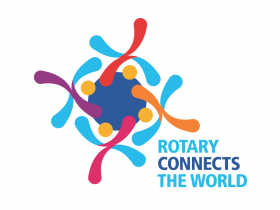 The Speaker said ...
Tonight, Nick Leggett talked to us about The Road Transport Forum - the peak body for the road transport industry. He told us that it represents about 3,000 firms or 70% of the industry. These firms operate about 17,000 trucks and employ 26,000 workers.
Visitors
President Euon welcomed the guest speaker, Nick Leggett, our Exchange Student, Cristobal (Cris as he prefers to be known) Suarez from Santiago, Chile, Jenny Jackson and Julie Betteridge.
Viewpoint
Peter Cox's theme was communication. Peter made a plea for all members to be vigilant in reporting apologies for meetings. He asked members to record their apologies in a timely manner and even if late, to please phone the Professionals. Recently there have been members who are Silent (no apology at all). Peter pointed out that last week there were a number of empty seats which may equate to meals unnecessarily paid for. When members do Door Duty they should tick attendances only as people arrive. There will already be an A for those who have apologised or L for a late apology and Peter will complete the Silent members. Above all, please do not assume that "someone" will know you are absent. Please ensure you always make an apology through the correct channels.
This week's happenings
If you haven't received the District Newsletter for July, here it is.
Snippets
Julie Betteridge spoke briefly about her club, the Next Rotary Generation Club North Shore, a very small group who raised $10,000 for Youthline as their last fundraiser and are aiming for $15,000 for their next. She left a flyer for those interested in more information.
Allan Nichols announced that the MENZSHED Porirua is to be launched with a BBQ at the Shed on Saturday 3rd August from 11.00am till 1.00pm which gives a good opportunity to view the premises and plan for the future. If you are able to attend please let Allan know as he would hate to run out of sausages! He has sent an email to all members with details. Members were able to take the information posters Allan left on all tables. Menzshed_2019
Next-up, Bill McAulay pointed out his "tiny fliers" on the tables ie. a business card for the Friends of the Taupo Swamp, including contacts for those who wish to help. A lot of clearing has been done and the next planting is on the last Saturday of July between 1 and 4 pm. The recent rain has created knee high water which will surely be drained by then.
President Euon reported from the Board meeting of the previous night: Ron Lucas has been awarded Honorary Membership of the Club. Euon reminded members that it is the role of the person saying Grace to host Cris for the evening.
Here is some interesting information that it's quite likely you didn't know!
The Almoner said ...
Both Rhondda and John visited Wendy on Tuesday. John reports that she is recovering very quickly from her operation and getting about the house remarkably well.
Comings and Goings
President Euon hoped that all those about to go on holiday have a great time and we look forward to seeing them back.
What's coming up in July and beyond?
Next week we will hear from Cameron Bagrie, an independent and insightful expert on financial markets with over twenty years working as an economist in NZ, including 18 at the ANZ and National Bank, and three and a half at the NZ Treasury.
For future events, go to the Events page here.
Parting thought
Allan Nichols was brief but pertinent with his: "If you don't succeed at first attempt, don't take up sky diving."
Who's on duty for the next month?
Unable to do your duty? Please find a replacement and inform Philip Mottram.
If you're a late 'no show' please tell President Euon.
Please arrive at 5.45 pm if you're on Door duty or on Introduction duty to greet the Guest Speaker and be his/her host for the evening.
Need to apologise or bring additional guests?
Advise the Receptionist at Professionals before 10.00 am on the Monday before the meeting on 233 9955 or email paremata@dwre.co.nz if you prefer.
Please provide the name (and spelling if necessary). The same applies if you're going to be late.
Euon reminded members that it is the role of the person saying Grace to host Cris for the evening.