Diary
Rotary Club of Plimmerton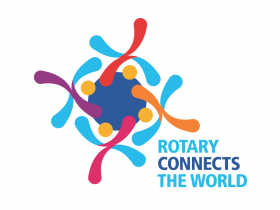 A message from President Euon
'As we go into these uncertain times. please take care of yourselves and, if any of you needs help in any way, please do not hesitate to call either me or any other of our members. We are all in this together. If you are alone, or would just like to talk to someone, please pick up the phone and call me or another member. In the meantime, stay safe'.
As you are aware, all meetings have been cancelled until the end of April 2020. As far as attendance records are concerned, all members will be recorded as an apology. There is no need to ring in to apologise during the cancellation period. The Treasurer will credit the value of the cancelled meals against each member's account and these will be paid out as part of the annual wash up in April.
This week's happenings
For the foreseeable future, we won't be meeting face to face. But that doesn't mean that we must lose contact with each other. In fact, it's more important than usual that we remain in touch.
With that in mind, I was wondering if you would like to contribute a short note of something you've done to keep in touch, either with your own friends and family or with your Rotary friends.
So I'll start the ball rolling ...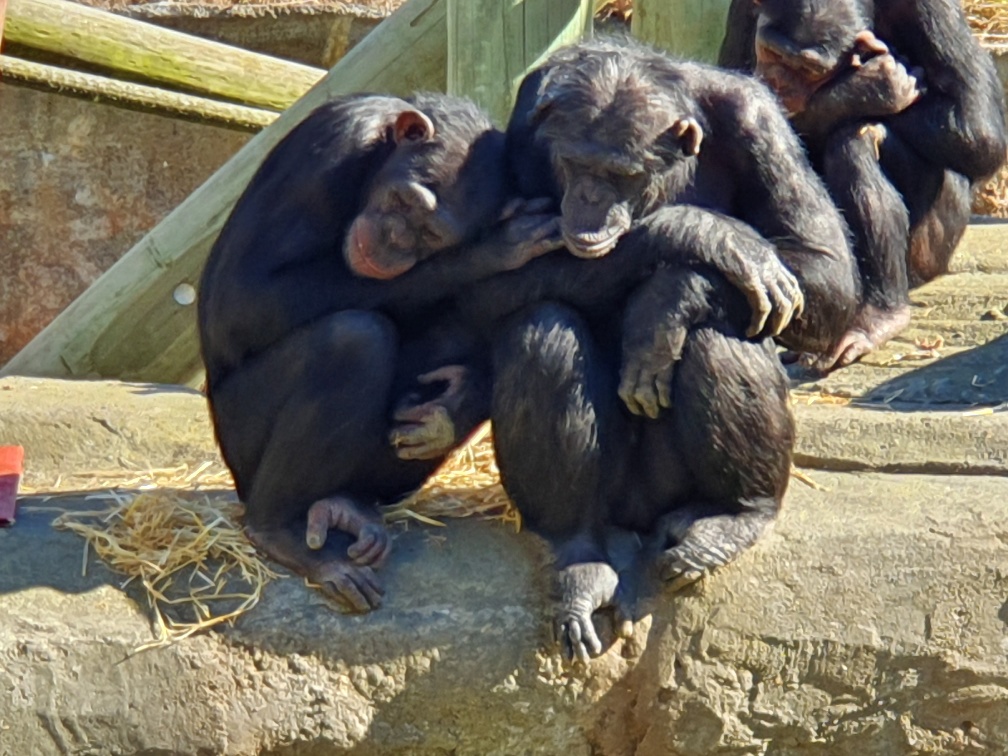 Deirdre and I went to Wellington Zoo on Friday, 20 March (with appropriate social distancing and hygiene precautions). We had both been so inspired by the talk given by Jo Thomas at Tawa Rotary on the 17th that we wanted to go and meet the chimps - and see the other animals, of course. We met up with Jo and she was glad to know how much we'd enjoyed her talk. We asked about the potential danger to the primates, given that they share such a huge percentage of human DNA and she told us that the Zoo management would be watching the situation very carefully with the care of the animals their primary focus.
The forecast promised that the weather would deteriorate later in the day, so we left Whitby at 9.00 and spent a couple of hours, meandering around, peering through fences and vegetation to see as many animals as we could. It was warm and sunny and most of them were sleeping! But they all looked happy. It was a very different experience from how we would normally have spent our day but that was the point. Somehow, in this new reality in which we all find ourselves, we need to think differently about how we are going to spend our time in semi self-isolation.
On our way home, we called to see Kay who kindly gave us a lovely light lunch and a coffee and we indulged ourselves in idle conversation with no thought of hurrying to attend to something urgent. So many of the things that each of us does has been curtailed or will be conducted virtually until further notice. It will not be psychologically healthy for any of us to self-isolate completely, especially if we live on our own, so ideas for safe contact with trusted friends are worth considering.
On Saturday, 21 March, the Government moved New Zealand to threat Level 2, on Monday 23 March to Level 3 and will be moving to Level 4 on the 26th. As you'll know by now, this includes a need for all of us to take extra care to not spread the disease, and for those of us who are over 70 or have health issues, to self-isolate. No more visits to the Zoo regrettably!
More than ever, we need to be strong, to be brave and to be kind. Share your ideas of staying safe, for keeping occupied while in self-isolation (particularly if you live alone). Perhaps you'd like to tell us what you have done with your week.
Just to keep you in the picture ...
The Rotary International Board has decided to cancel the 2020 Rotary International Convention in Honolulu, Hawaii. Anyone who has registered will receive a full refund.
The Inglewood Rotary Club has decided to postpone the RYPEN weekend, scheduled for 27-29 March 2020. At this stage, whose who were accepted onto the programme are invited to attend a rescheduled weekend on 16-18 October 2020. We had selected two students from Porirua College and they have been notified.
Rotary International International Student Exchange committee has asked students on the programme to return home if at all possible and safe for them to do so. In some cases, this was just not possible but some students made arrangements to do so. Theo Sutorius unfortunately, missed the opportunity by six hours so is remaining in the Netherlands where his host family are being very kind to him. After extensive consultation, the District Youth Committee has decided that Cris is in the safest place, remaining in New Zealand until at least the end of his programme.
Discovery School has postponed the X-Games that was to have taken place on Sunday 29 March.
Donna has passed on the thanks from Eddie Uluilelata, principal of Rangikura School for the donation towards the Duffy books for their school.
Jessica Sebastian has written to us from Rheingau, near Frankfurt where she is staying with an aunt. She tells us that two states in Germany have imposed lockdowns as the Covid-19 spread worsens. She and her aunt are in self-isolation which is good for her thesis writing. She has extended her health insurance and registered for an extra semester. She says that her thesis writing is going well and she has a nice supervisor who is supportive and considerate.
Ideas from afar
On a street in Ripon, North Yorkshire, residents have added green paper to each window. The paper can be turned to red if the resident requires assistance, shopping, medication or transport.
And here's a thought ...