Diary
Rotary Club of Plimmerton

Happy Birthday, President Bill!
Viewpoint
Mike Scott gave us the Viewpoint tonight. For those of you who found it a lot to digest in one mouthful, the whole text of his Viewpoint is here. He told us that most of us use the internet in our daily lives and trust that most of the interaction with carrying out is executed in good faith. However, the fact is that cybercrime is on the increase in a big way. Beware, he said, and keep on your guard!
What's coming up in April and beyond?
Guess Who's Coming to Dinner this Saturday 10 April. All set to go at Barbara and Allan Nicholls' home at 5.30 pm
Next Tuesday, 13 April, will be our monthly social evening, It will be called, 'Would I lie to you?'. Five club members will be asked to tell us a story about an artifact or ornament and we have to guess whether it's true or not. Failure to get it right will result in a gold coin donation, so bring plenty of gold coins with you!
We were thinking of going either to Virtuoso Voices at the Michael Fowler Centre on Saturday 22 May or Jersey Boys at the Opera House between Saturday 22 and 29 May as our May Club social outing. However, Kay has not heard from anyone so these events have been canned.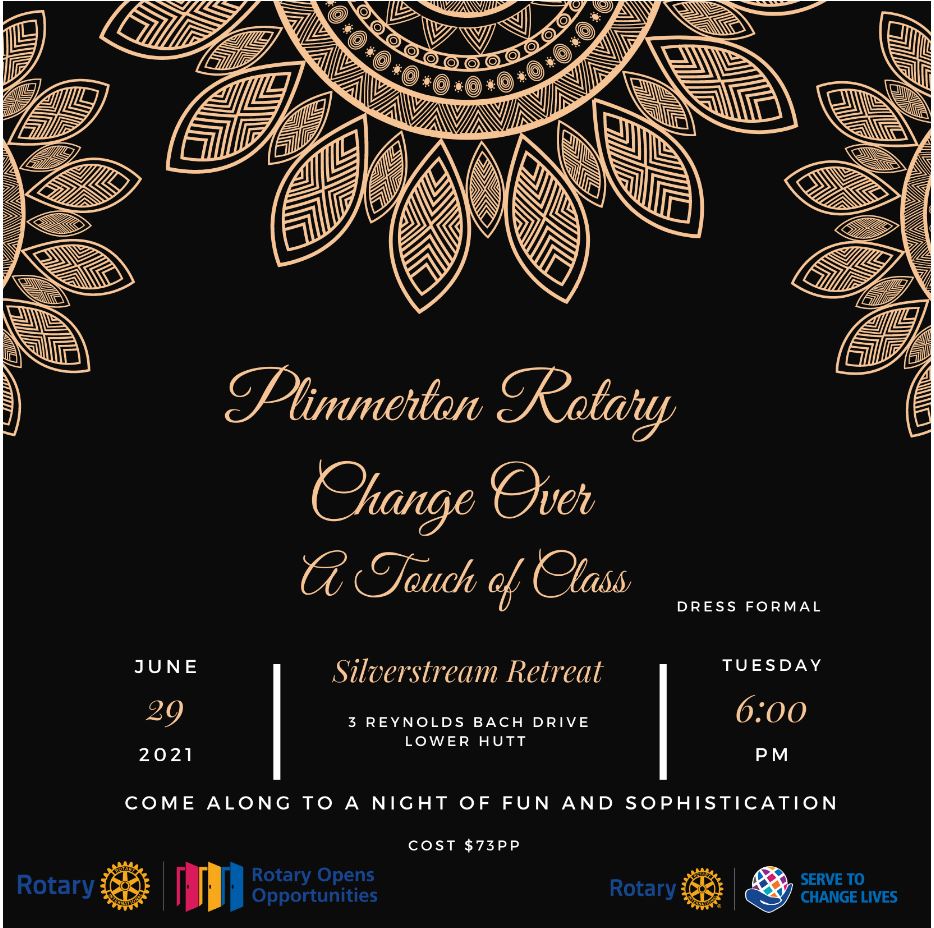 If you haven't done so already, remember to put these important dates into your diary:
Changeover is on Tuesday 29 June at the Silverstream Retreat. The theme is "A Touch of Class". The cost is $73 per person, and as there will be no meal on the preceding Tuesday, the net cost to members will be $23 each. Partners are especially welcome so note your diary now. You will receive your personal invitation in due course.
Looking way into the future, the Club Christmas Party will be on Tuesday 14 December at Judgeford Golf Club.
To see some of our future events, you can go here.
Snippets
Nick Walmsley read a recent letter from our Cambodian student which was charmingly scribed. She is doing well with her studies and coping with the privations of the virus.
Shortbread orders will arrive at the club next Tuesday so please bring cash so that your orders can be delivered.
President Bill announced with regret the resignation of Keith Harrison who has another Tuesday function these days and is, therefore, unable to attend club meetings.
This week's happenings
The District Bulletin for March has arrived. If it hasn't come into your mailbox yet, here it is. In it, you will see that the date for the book launch of Mana Tangata - People of Action has been set for Wednesday 12 May at 5.45 for 6.00 pm at the National Library of New Zealand, Molesworth Street.
Mike and some Rotary friends attended a special assembly at Rangikura School this morning, Thursday 8 April to enjoy a presentation and to receive heaps of books from their Duffy Books in Homes Programme. We will include a report of this enjoyable event next week. We sponsored their Duffy Books in Homes programme last year and it was great to see some of the programme in action!
Johnsonville Rotary has extended an invitation to us to attend their club meeting on Wednesday 14 April when their guest speaker will be Stephen Harris, currently Group Manager at the Ministry of Health. His main role today is in providing advice to the Director of Health and relevant ministers on the transition to a steady-state in which vaccination can safeguard the community from COVID. Stephen is also an author and a former diplomat. If you are interested in attending, please email their Club Services Director, Alex Georgiades on aggeorgiades@gmail.com before midday on Monday 12 April. Please be at Johnsonville Club, 1 Norman Lane, Johnsonville before 5.50 pm in time to order dinner from the menu. Dinner is normally at 6.20 pm and the meeting follows afterwards.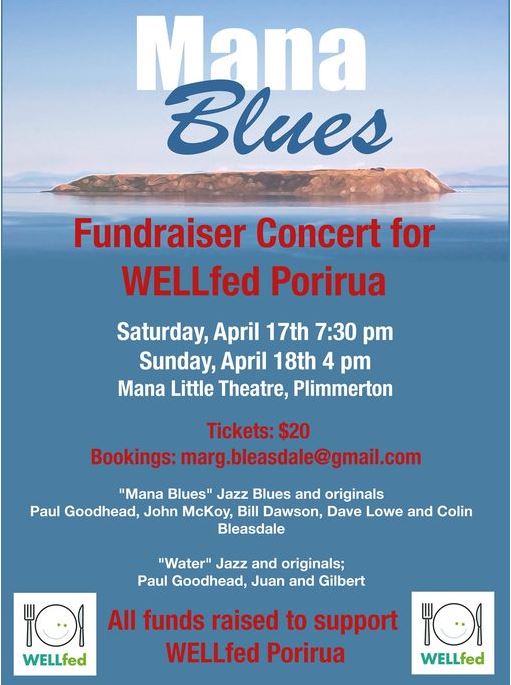 Mana Blues are putting on a fundraiser concert to raise funds for WELLfed Porirua. As you know, we support WELLfed so this might be another opportunity to contribute to them. Tickets are $20 each for the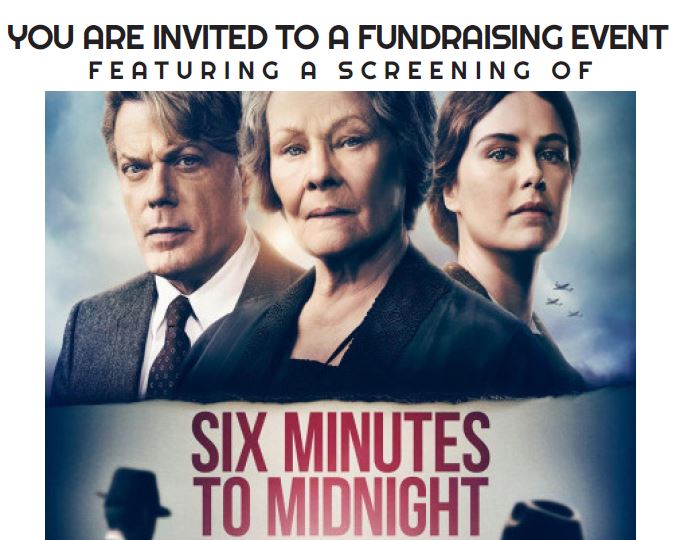 performance either on Saturday 17 April at 7.30 pm or Sunday 18 April at 4.00 pm. You can contact marg.bleasdale@gmail.com for tickets. Here is the flyer.
And just to help you to fill up your autumn evenings, Inner Wheel is holding a movie fundraiser - Six Minutes to Midnight - in aid of Ovarian Cancer at The Light House on Monday 10 May. Arrive at 5.00 pm for sandwiches, savouries and sweet things in time for the film to begin at 6.00 pm. Tickets are $25 each and you can apply to Inner Wheel directly in the usual way.
Parting thought
After a brief personal message, Bob Austin's parting thought was from Nelson Mandela, 'I am not afraid to die but have a strong desire to live.'
Who's on duty for the next month?
Unable to do your duty? Please find a replacement and inform Graham Wallace.
If you're a late 'no show' please tell President Bill.
Please arrive at 5.45 pm if you're on Door duty or on Introduction duty to greet the Guest Speaker and be his/her host for the evening.
Need to apologise or bring additional guests?
Advise the Receptionist at Professionals before 10.00 am on the Monday before the meeting on 233 9955 or email paremata@dwre.co.nz if you prefer.
Please provide the name (and spelling if necessary). The same applies if you're going to be late.