Diary
Rotary Club of Plimmerton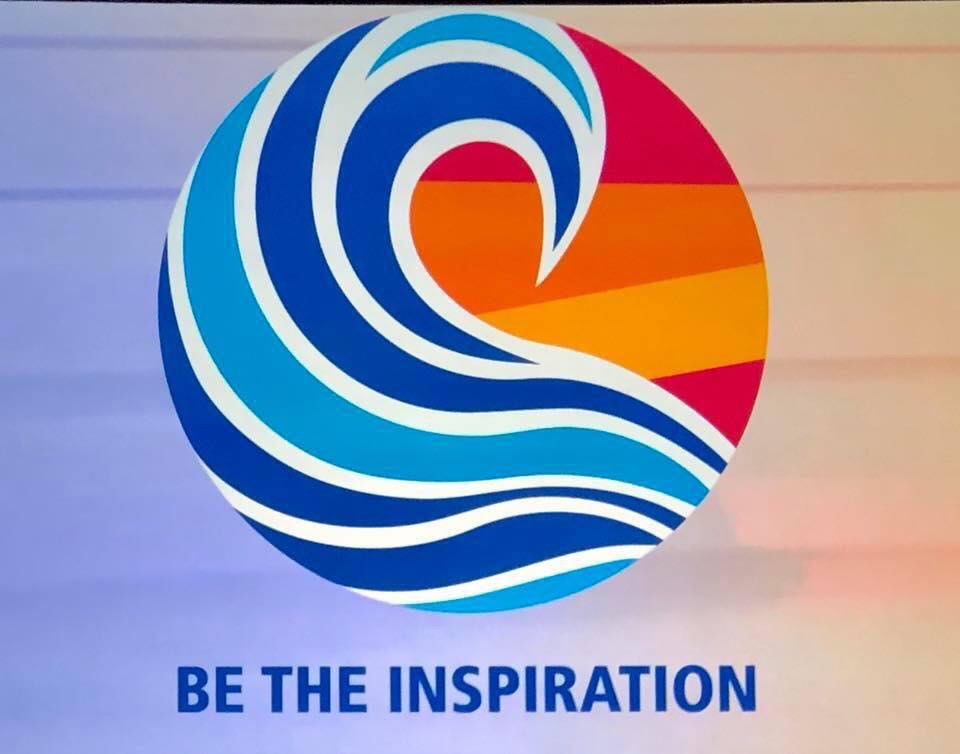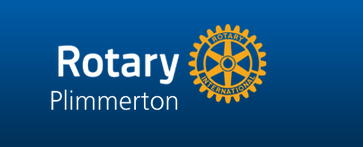 Viewpoint
Phillip Reidy, Chair of the Communications Committee, presented members with information about how members of the Comms team would be providing feedback and information on the issues identified in the survey carried out last October. He also touched on the importance of the brand to Rotary International and the need to ensure that the correct branding is used at all times. Here is what he had to say. Communications_Committee_Feedback You can now find full information on the four branding areas covered in Phillip's document in the Intranet under the heading 'Branding'.
This week's happenings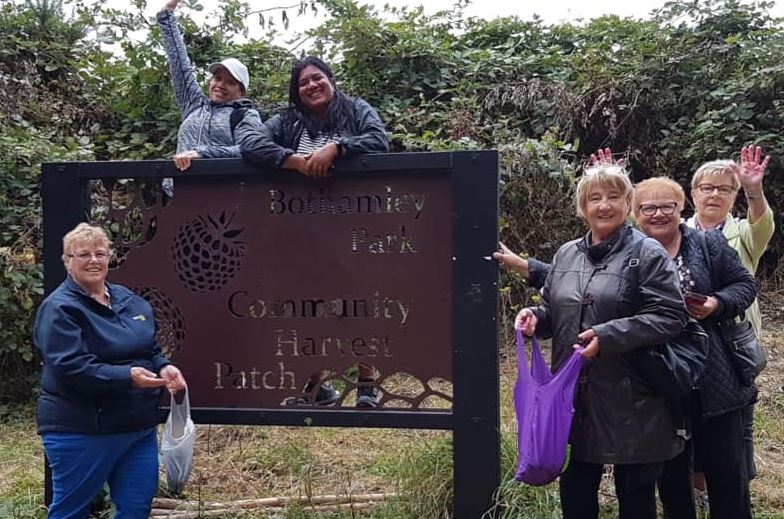 June Murugan from Porirua Rotary posted photos of their weekly meeting last week at Bothamley Park. 'It was good to see the progress on the tree planting project we collaborated with the Plimmerton Rotary Club last year', she said. 'Some members enjoyed the berry picking along the way. Fish and chips dinner was a treat'. 'Where has your Club held their meetings during these summer months' she asks? Perhaps that's a question we should be asking ourselves.
You can read all the latest Inner Wheel news in their March newsletter here.
Mana Lions are holding their 2019 Ronald McDonald House Charitable Golf Tournament on Friday 29 March at the Judgeford Golf Course, tee-off 12 noon. If you are interested in participating, please contact Roger Watkin on 027 677 1273.
Snippets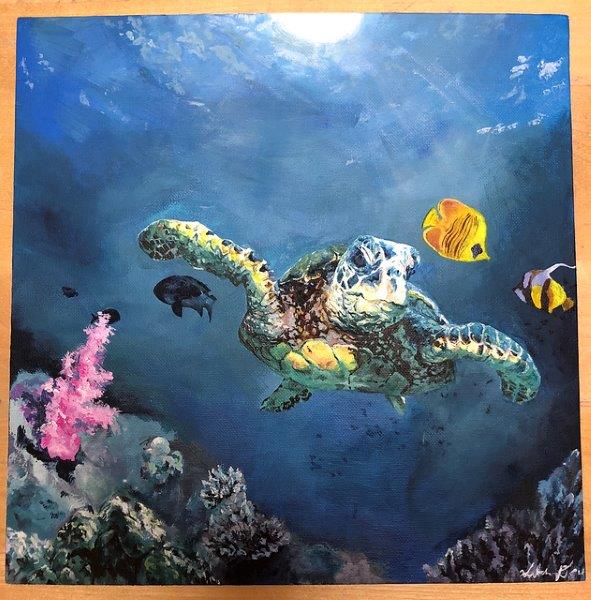 President Donna wished us all a Happy World Wildlife Day (on Sunday 3 March). On 20 December 2013 the United Nations General Assembly (UNGA) decided to proclaim 3 March, the day of the adoption of the Convention on International Trade in Endangered Species of Wild Fauna and Flora (CITES), as World Wildlife Day, which was proposed by Thailand, to celebrate and raise awareness of the world's wild fauna and flora.
Donna thanked everyone for their contribution to the raffle to support Maisy Bentley on her representation to the United National Youth Assembly which raised $150. Maisy sent her thanks saying 'I'll be doing blog posts and things for the YWCA so they will helpfully keep everyone up to date and, as I mentioned earlier, I am always happy to come and talk to you about what I learn once I'm back! Thank you very much for your support. It's greatly appreciated and really great to feel supported by the community.'
Allan Nichols told us that there are already 900 boxes of sorted books, more than ever before. In addition to the normal Book Fair hours when there are some easier jobs available as well as heavier lifting, helpers are needed specifically for Friday morning, 29 March and Sunday afternoon 31 March, firstly to move all the boxes from the lock-up into the Kennel Club and secondly to clear up. The icing on the cake will be the munchies and drinks at the end of the weekend. A team of boys from HIBS and also PD workers from the Corrections Department will also be available to help.
Applications for the Innovative Young Minds Programme close on 1 April. Please encourage a student you would like to see us support and let Sue Adams know names and contact details. If you want to know more about this, please talk to Sue or Bill MacAulay.
Peter Lilico said that arrangements for the Friendship Exchange visitors from Canada are falling into place. He will tell us more about this shortly.
Peter also asked if anyone could spare some time to volunteer to help with Meals on Wheels. A volunteer would offer one weekday a month roughly between 10.30-12.00 to pick up meals from Mobil Service Station at the Paremata roundabout and deliver them to various locations. If you can help, please let Peter know.
The President reminds us that access to Board and Charitable Trust Minutes have been made available to members in the Intranet since July 2016. In addition, a copy of the latest membership list is accessible to view or to download and print from the Intranet.
What's coming up in March and beyond?
Next week, 12 March, Amanda Santos will be speaking to us about innovation and culture. She may also weave in some themes on women working in the tech industry. Amanda is unafraid to break the traditional CEO stereotype. We will be welcoming Inner Wheel, partners and friends, and visitors from Porirua Rotary. It's going to be a busy night!
Remember that 19 March is 'Bowls Night' and we will be meeting at Whitby Bowling Club, not at Mana Cruising Club. Les told us that all we have to do is to turn up any time after 5.00 pm for a roll up and excellent meal provided by the ladies of the club. Please wear flat shoes. It's important to remember that you 'opt in' for this meeting (not 'opt out' as is usually the case) so sign the Board or let Les know that you are coming.
Peter Cox (on Alison's behalf) is organising collectors for the Red Puppy Appeal at Porirua New World on 23 March. He has sufficient collectors now but if you could help, please give him your name in case someone drops out at the last minute. (While he had the floor, Peter mentioned that he'd bumped into our one-time chef, Jack, who is now working at the Majestic Cafe in North City Plaza. Pop in and say 'hi'!)
Bob Austin told us that 72 tickets have now been sold for the fundraising movie, Daffodils, on Tuesday 2 April, which has been receiving rave reviews. Unfortunately, Whitby Probus have chosen it as their next movie outing so we won't be able to tap their members on the shoulder. There are still tickets available and those that have been purchased will be handed out next Tuesday. Please pay by internet banking if you can or give cash to Bob in a marked envelope.
On 6th April we will be celebrating Rotary with a rally along Wellington waterfront. Save the date, prepare your picnics and wait for the information which will be coming out to clubs very shortly. Come and celebrate the far-sighted men who started Rotary 104 years ago and women who began to join 30 years ago.
And much further down the track, we will celebrate Changeover this year in the Grand Hall at Parliament on 25 June. The meeting the previous week will be cancelled and our meal money will go towards the meal on the 25th. There will be more details nearer the time.
You can find future events here.
Parting thought
President Donna told us that it was impossible for her to help to sort books in the lock-up without pausing to dip into some of them. She read us an extract from 'A String of Pearls' by Joan Ellis, a book that shares the memories of the US Marines who arrived in New Zealand during WWII as a series of short stories. The war veterans regard their experiences in the Pacific to be as precious as the value owners may accord a string of pearls. As one marine potently remarked, "To live in the hearts we leave behind is not to die..."
Who's on duty for the next month?
Unable to do your duty? Please find a replacement and inform Philip Mottram.
If you're a late 'no show' please tell President Donna.
Please arrive at 5.45 pm if you're on Door duty or on Introduction duty to greet the Guest Speaker and be his/her host for the evening.
Need to apologise or bring additional guests?
Advise the Receptionist at Professionals before 10.00 am on the Monday before the meeting on 233 9955 or email paremata@dwre.co.nz if you prefer.
Please provide the name (and spelling if necessary). The same applies if you're going to be late.