Diary
Rotary Club of Plimmerton
Plimmerton Rotary Weekly Update
Tuesday 9 May 2017
The speaker said ...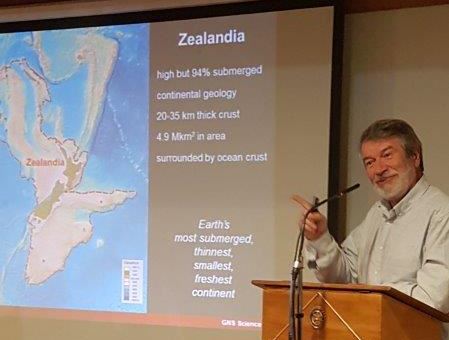 We enjoyed a very entertaining talk from Dr Hamish Campbell. You can read what David Pine has reported on the event here.
Snippets
President Peter welcomed our visitors, and announced that we would be treated to an extra talk, by Katrina Sneath, the winner of the 2016 Rotary Best Speaker Contest.
Julie McLagan introduced Katrina and reminded us that this year's regional final is on May 27th. Katrina gave us a polished illustrated account of her life and achievements, which are many. She will travel to Christchurch in support of the finalists in the 2017 Contest. Katrina received a standing ovation at the end of her address.
President Peter reminded all committees that the closing date for District matching grant applications is May 31st.
Jenny Lucas asked us to think of possible outbound student exchange candidates for 2018. The closing date is May 31st. Ken Gardner is in charge of this.
District changeover will be on July 1st in Palmerston North, and our club's changeover will be on July 4th, at the MCC.
Donna Reed explained the schools' colouring-in competition which supports endangered animals. Rotary will supply judges and prizes.
John O'Connell told us that last year's exchange student, Helena Sada Hek, has been accepted into medical school in Brazil.

The Outside World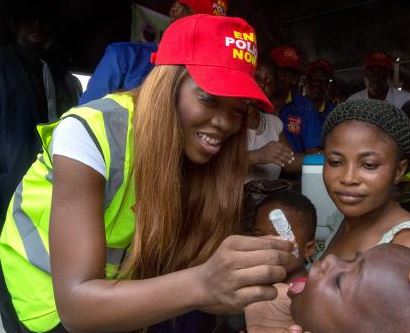 Nigerian singer / songwriter, Tiwa Savage, is the newest face to sign on as an ambassador for Polio Eradication.
This week's happenings
As you know, Alistair Taylor has provided us with the tracker link for Felix during the voyage to Tonga. He wrote on 4 May to say that departure to Tonga has been delayed due to Hurricane Donna, possibly for a week. He thinks that Donna will develop to Cat 3 and move south-west. They will need to understand the storm's likely path and potential risk before they set off. You may like to follow the progress of the yacht on it's way to Tonga.
Plimmerton Inner Wheel's May newsletter is up on their page. You can read it here.
The 6 May 2017 Edition of 'Hot off the Press' has been emailed to all 9940 Rotarians but is also available here.
The 2017 Rotary Best Speaker Awards will be held on 20 and 27 May. Julie McLagan is seeking all the help she can get to spread the word far and wide to potential participants so please encourage friends and associates to attend this inspiring event. Can you help?
2017 Porirua City Secondary Schools Speech Contest. Another event to diary is the being organised by David Knight and his team, which will be held on Friday 16 June.
What's coming up in May and beyond?
Tuesday 23 May - Our speaker will be Kirk Hope, CEO of Business NZ.
Tuesday 16 May - our penultimate Planning Meeting in Peter's Rotary year. Lots of ideas needed.

Saturdays 27 May - Rotary Best Speaker Awards. Contact Julie McLagan if you want more information.

Tuesday 30 May - Chris Moore will speak to us about 'Caving in New Zealand'.

Tuesday 6 June - Paul Craven will tell us how SAR activity is coordinated within his vast region and how the distress beacon works.
Who's on duty next week - 16 May?
Greeters: Peter Turner and John Gillon
Hosting Laurie: Don Johnston
Grace: Raewyn Graf
Parting Thought: Joe Perera
Parting Thought for the week
From Colin White:
'The early bird may catch the worm but it's the second mouse that gets the cheese'.