Diary
Rotary Club of Plimmerton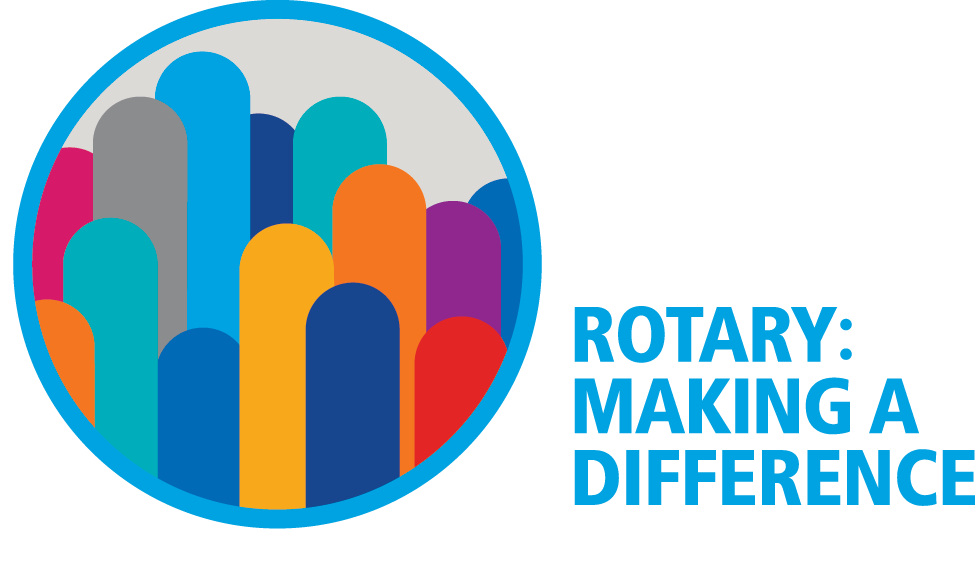 The Speaker said ...
It was more about the Special Occasion than listening to a speaker and David has caught the atmosphere of the evening brilliantly in his article here. Phillip Reidy might have been heard to say that Plimmerton Inner Wheel won first prize for having sandpaper in their pockets ...
Snippets
Please let President-elect Donna know if you can help at the 50th-anniversary celebrations at Porirua College this Saturday, overseeing the children playing on the bouncy castle. Donna has 11-12 and 1-2 covered but there are more hours in the day.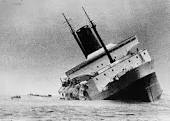 Drawing attention to the meeting on 10 April with Greig Cunningham, President-elect Donna told us that it that it was, in fact, his brother Gary who took the photo of the Wahine in distress on that tragic day on 10 April 1968. It was the photo of the century and Greig came over to New Zealand to accept the award for Gary posthumously from the National Film Archives last year.
The Outside World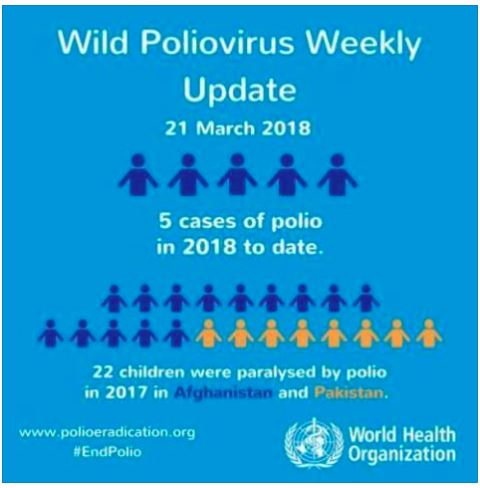 Captured on Facebook this week, these statistics tell us that there have been 5 new outbreaks of Polio in Afghanistan and none in Pakistan this year to 21 March 2018.
This week's happenings
The March OP E-Newsletter has gone out early, partly because it's Easter and partly because there are a couple of interesting workshops taking place this week that someone you know might like to go to. If you didn't get your copy directly into your Inbox, you'll find it here.
Carol Woodfield from Plimmerton Inner Wheel is asking whether anyone would like to support them in raising funds for Wellington Free Ambulance by ordering your NEW 2018/2019 Entertainment Book or Entertainment Digital Membership. Go here if you'd like to support them.
You might be interested in reading an article based on the limits and possibilities of volunteering. It's not about Rotary per se (and it's an American view) but it provides food for thought. You can find it here.
What's coming up in April and beyond?
3 April is the night of our next Planning Meetings.
On 10 April, Greig Cunningham will be speaking to us about the 'Balibo Five'. Partners and Inner Wheel members are invited.
On 17 April, Tony Heyward from Tawa Rotary will talk to us about Club Regeneration.
On 24 April, Chris Laidlaw will talk to us about his work with Wellington Regional Council.
On Wednesday 2 May and Tuesday 8 May we are conducting mock interviews at Aotea College. Adrienne may have enough volunteers at this stage but if you'd like to put your hand up to join the team, please let her know.
The Rotary Best Speaker Awards on 26 May 2018 is now up on our Events page so check it out and let Bill know if you have any contacts who might know people who would like to enter
Thanks
Nick Walmsley gave grateful thanks to the ladies who had provided a beautiful dinner for us, the bar staff for looking after us and the weather gods who had enabled Les Austing to treat us to an evening of (dubious) skill, fun and fellowship.
Who's on duty for the next month?
Unable to do your duty? Please find a replacement and inform Philip Mottram.
Please arrive at 5.45 pm if you're on Door duty or on Introduction duty to greet the Guest Speaker and be his/her host for the evening.
Need to apologise or bring additional guests?
Advise the Receptionist at Professionals before 10.00 am on the Monday before the meeting on 233 9955 or email paremata@dwre.co.nz if you prefer.
Please provide the name (and spelling if necessary). The same applies if you're going to be late.