Diary
Rotary Club of Plimmerton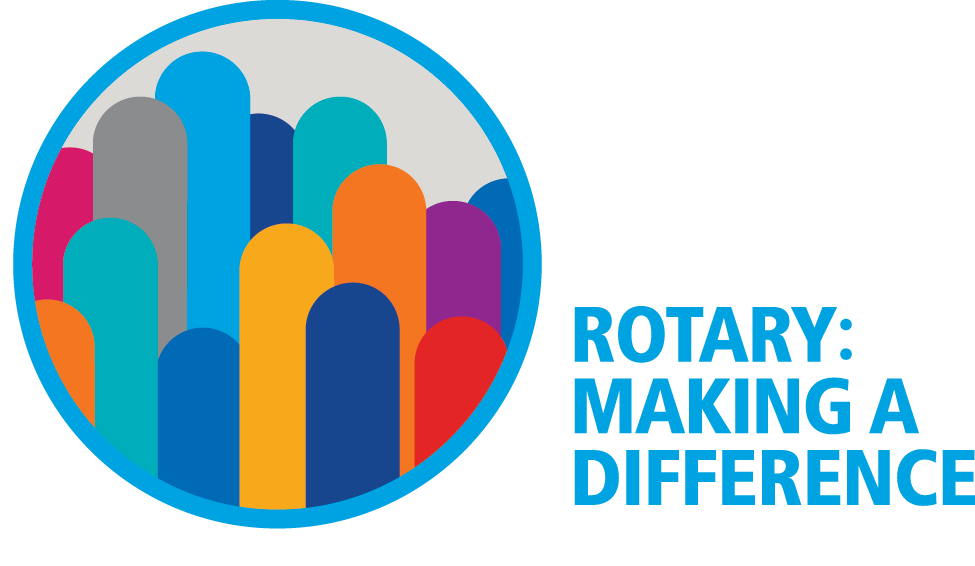 The speaker said …
Read David Pine's report on the talk given by Hamish Davidson about the nine learning areas that are provided at Aotea College to cater for the wide variety of students who pass through their hands.
This week's happenings
If you haven't read it already, you can find the DG's newsletter, 'Hot off the Press', for 22 October here.
Tracy Hurst-Porter from Wellington City Mission asks whether any of us would like to be 'someone's star' this Christmas. We can volunteer to collect and/or we can sell raffle tickets which attract magnificent prizes. If you would like to know more about this, ask Donna.
DG Mitch Brown has provided us with the opportunity to support the Aspire Big Band at 7.30 on Saturday 4 November at Khandallah Town Hall, 11 Ganges Road, Khandallah. DG Mitch is hoping they will be performing as part of the musical entertainment at 'RotaFest - A Festival of Rotary' in Palmerston North from 11-13 May 2018,
Snippets
The World Polio Raffle was won by Rhondda Sweetman and just over $250 was raised for Polio.
Council of Legislation - Last week Graeme Tongs sent an email out to members, on behalf of President Jenny, with all the information you need on the resolutions up for discussion and voting. At our next meeting we will discuss these with a view to sending a club response to Graeme Blick who is the District representative on the Council. You are welcome to send your own comments to Graeme if you wish.
There have been a considerable number of email changes (16 in fact) and phone number changes. So if you currently have a copy of the membership list from the website, it would be a good idea for you to dispose of it and print a new one once we have confirmed that the list has been updated. Alternatively there will be a pile of membership lists on the front desk next week. Please check on your own listing and let Graeme know if any of your details is incorrect.
Rotary Courtenay Place has adopted an international project to support Tibetan children's higher education in Northern India. Their major fundraiser for this is a special screening of "Team Tibet - Home away from Home", a film about New Zealand's first Tibetan refugee. You can find out all about it from the flyer here. Team_Tibet
The Outside World
Read more about what Abdikheir "Abdi" Ahmed, a 2011-12 Rotary Peace Fellow and immigration partnership coordinator for the Social Planning Council of Winnipeg says. 'My hope', he says, 'is that in the next 20 to 50 years, if we have more Rotary Peace Fellows around the world who are speaking the same language and taking on a leadership role to create an interconnected world, things will change'.
New Member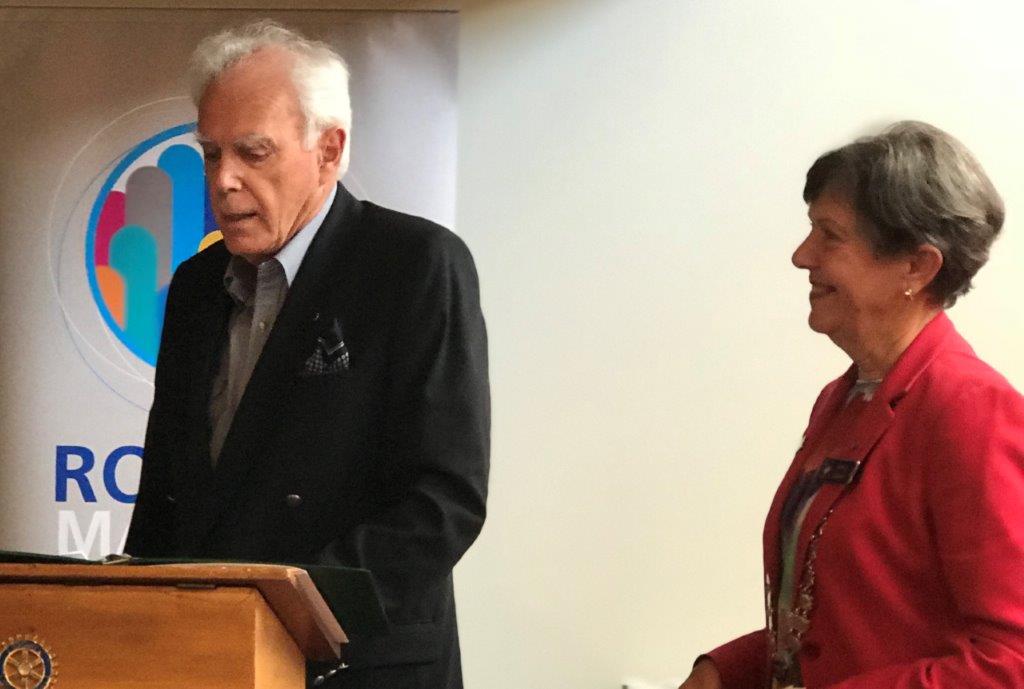 David Knight introduced Keith Harrison and his wife, Christine, to the club and, amidst some frivolity and certainly warm friendship, Keith was inducted this evening by President Jenny Lucas.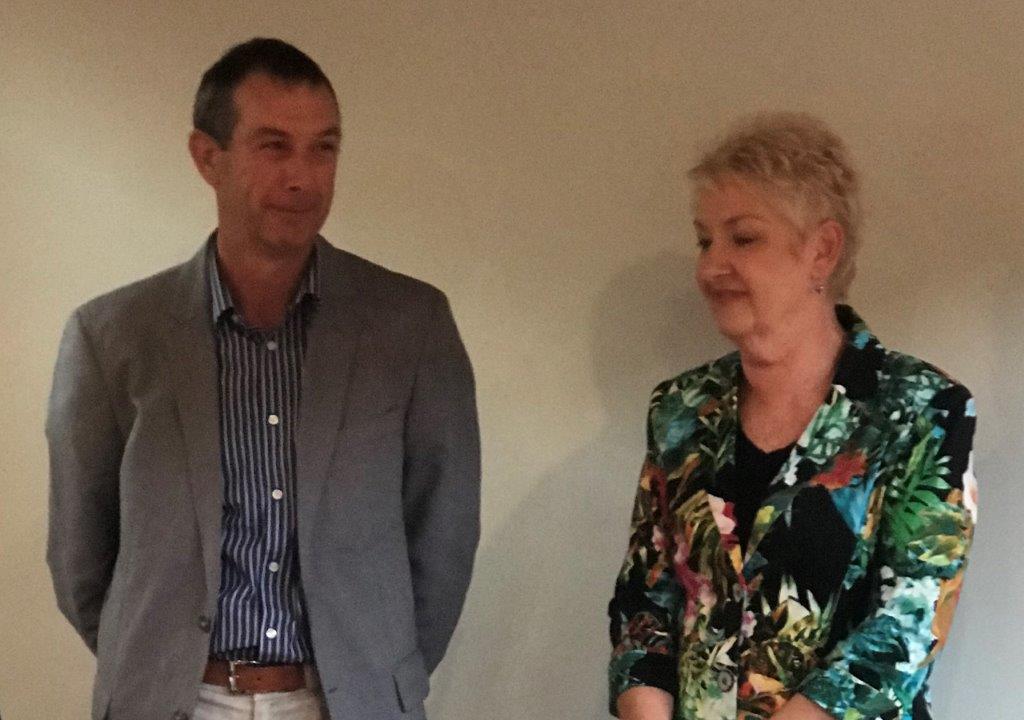 David met Keith and Christine at the Inner Wheel changeover in July when they sat at the same table. Keith works at the Todd Corporation as their Health, Safety and Environment Risk Specialist.
What's coming up in October and beyond?
On 31 October, Emma Fromings, the Education and Community Partnerships Leader for Alzheimers, Wellington, will be speaking to us about healthy brain actions, what is and what isn't dementia and the support that's in place post-diagnosis.
The Pauatahanui Inlet clean up will be held on 12 November from 9.30am. If you are able to help please let Angus Langbein know.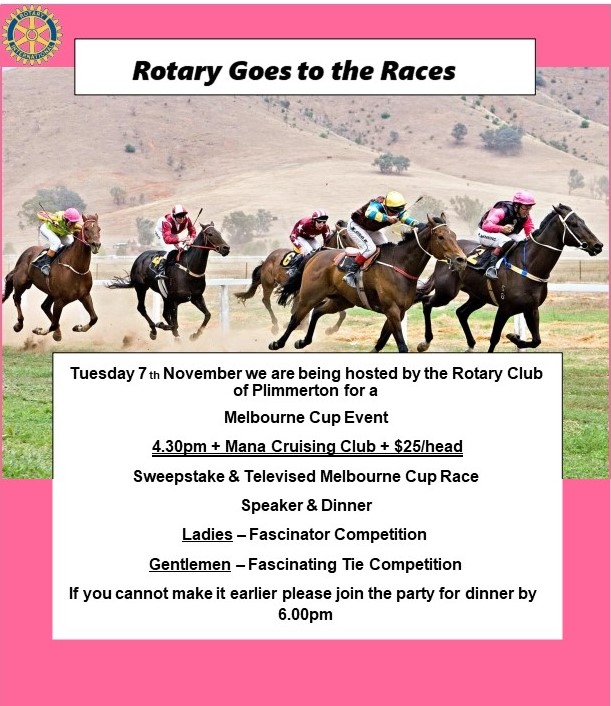 7 November is Melbourne Cup Day. Our friends from Tawa Rotary will be joining us. There is a competition for the best fascinator and the most fascinating tie. All money raised will go towards the "End Polio" fund. There will be a pre-dinner speaker but the evening should end earlier than usual (as we start at 4.30) so there should be time for committee meetings if you wish.
The Children's Party at the Police College will take place on 18 November from 1pm. Please advise Ian Turner if you are able to help.
You can find future events on our Events page here.
Parting thought
Alistair Taylor left us with, 'Great things never come from comfort zones so step out and make things happen'.
Who's on duty for the next month?
Unable to do your duty? Please find a replacement and inform Philip Mottram.
Please arrive at 5.45 pm if you're on Door duty or on Introduction duty to greet the Guest Speaker and be his/her host for the evening.
Need to apologise or bring additional guests?
Advise the Receptionist at Professionals before 10.00 am on the Monday before the meeting on 233 9955 or email paremata@dwre.co.nz if you prefer.
Please provide the name (and spelling if necessary). The same applies if you're going to be late.