Diary
Rotary Club of Plimmerton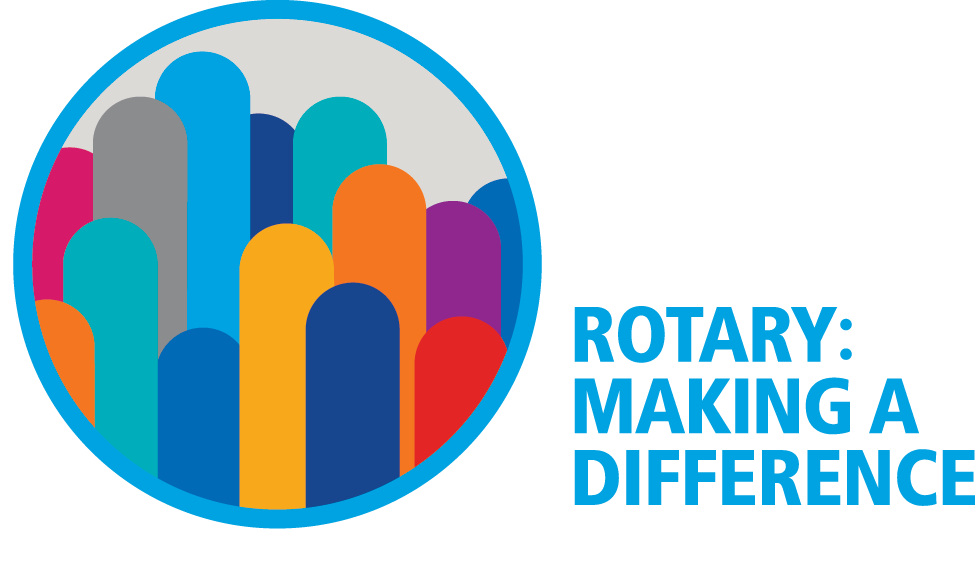 The speaker said ...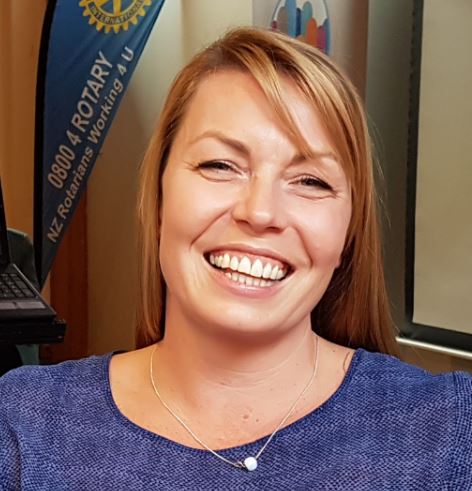 Read what David has written about our motivational speaker, Kate Taylor, who suggested that if you are looking for one person to change your life, look in the mirror.
Snippets
President Jenny offered sincere thanks to Allan and Barbara, Alison and Peter for the splendid organisation of the Melbourne Cup Extravaganza. There were some lucky winners and it was agreed that a very good time was had by all.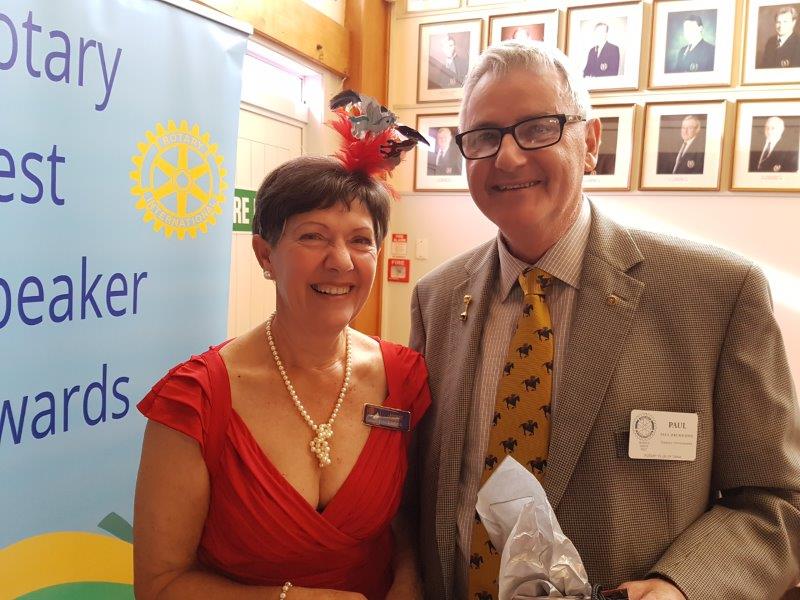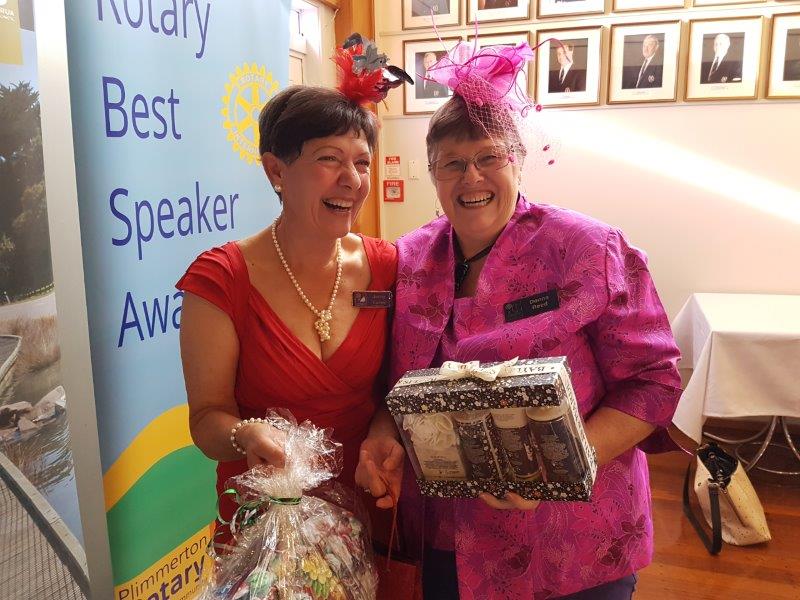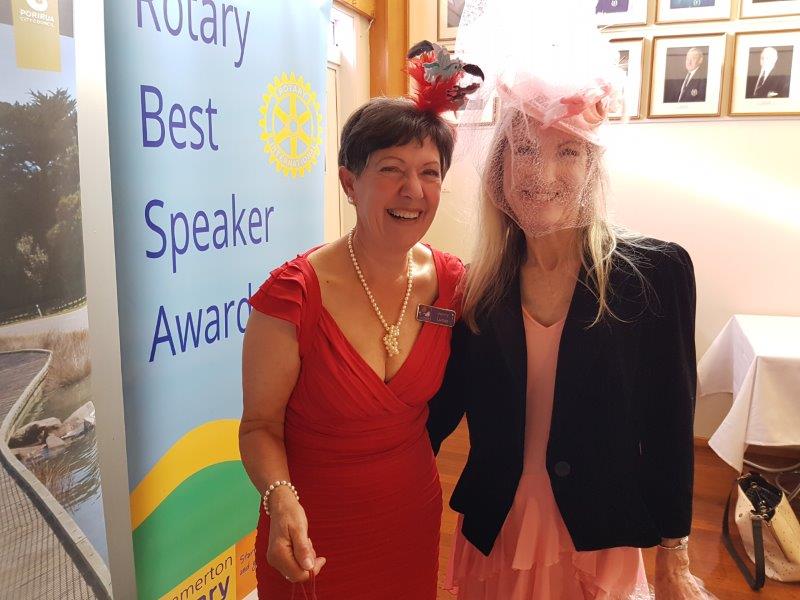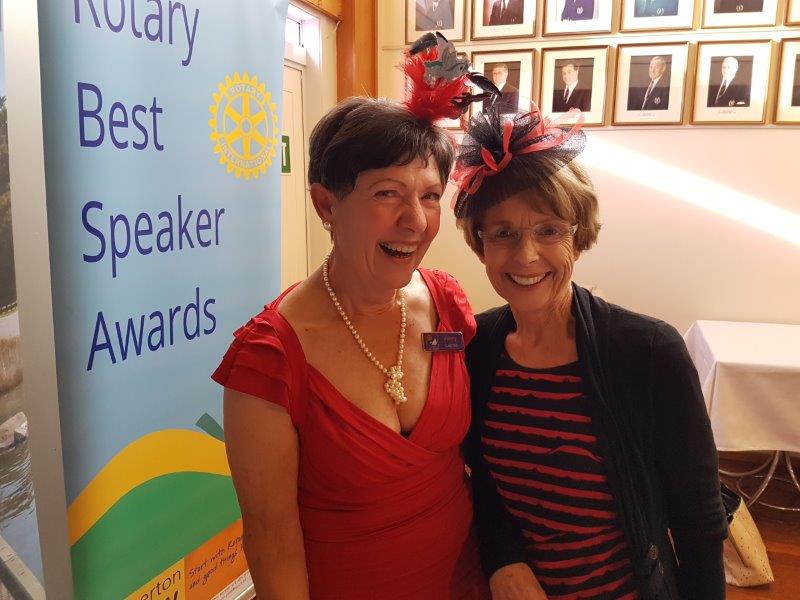 The prize for the most fascinating tie went to Paul Drummond of Tawa.
There were three prizes for the most fascinating fascinators. These went to Donna, to Raewynne and to Marie Sloan from Tawa.
Raewynne had worked her magic as usual and the raffle was augmented by two coaching sessions kindly donated by our speaker, Kate Taylor. The winners of the various prizes, were Noel Evans, Chris Garrett, Raewynne herself and Elizabeth Sutton from Tawa. The proceeds reached almost $500 in aid of Polio eradication.
The Outside World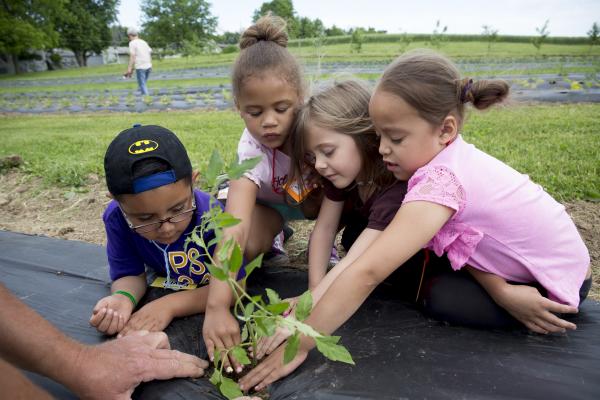 The power of a garden - Rotary members in Harvard, Illinois, USA, have teamed up with community groups to help alleviate hunger and bring the community together.
Visitors
President Jenny extended a very warm welcome to all the visitors - Tawa Rotarians and Plimmerton and Tawa Inner Wheel members and partners. The Mana Cruising Club was full to the brim with happy people, making reconnections and exchanging news.
This week's happenings
The Rotary Club of Tawa is holding a Business Breakfast on Wednesday 15 November from 7-8.30 am. The guest speaker is Ken Laban, SKY TV Sports Commentator. Check out the details here. Business_Breakfast
Leina Isno, who spoke to us on 20 September, tells us that it is highly likely that she will be deploying on her first mission to Bangladesh to help out with the Rohingya Refugee Crisis. She will be based in Cox's Bazar with the Norwegian Red Cross. We wish her all the best.
If you go to the right-hand column of the Intranet, you will find the full pdf of the latest membership list dated 24 October 2017. You will need your username and password to log in. Those members who have recently changed their email addresses will find that they will need to use their new email address to log in - with the usual password.
Raewynne is looking for a keen golfer who would like to play a game with a fellow Rotarian visiting from Sydney between 7-12 January 2018 at the Royal Wellington Golf Club. Handicap? Talk to Raewynne.
What's coming up in November and beyond?
Remember to register with GOPI at 10.00 at Brown's Bay car park, opposite Postgate Drive on SH58 if you've committed to help with the Inlet Clean-Up this Sunday, 12 November. Angus has done a great job organising Rotary's involvement. The BBQ will start around noon, with food donated by Mana New World and cooked on the Toyota BBQ.
Allan and Adrienne reminded members that the Pop-Up Shop opens on Monday, 13 November and runs through to Sunday 19 November from 10.4 each day. Helpers were organised to set up over the weekend but assistance was still needed next week on the books side, especially for Tuesday morning. Clothes will be set up on Saturday and Adrienne still has a couple of slots needing helpers through the week. Please contact Allan and/or Adrienne if you have some time to spare.
Next week's speaker on 14 November will be Paul Dalton Chief Executive Officer of Surf Life Saving, New Zealand.
Details about the Christmas function on 1 December are now available on our Events page.
Parting thought
Graham Wallace remarked that he had become entitled to a Gold Card a few years ago and enjoyed riding free on the trains. However, he lamented the fact that his train of thought often left the station without him.
Who's on duty for the next month?
Unable to do your duty? Please find a replacement and inform Philip Mottram.
Please arrive at 5.45 pm if you're on Door duty or on Introduction duty to greet the Guest Speaker and be his/her host for the evening.
Need to apologise or bring additional guests?
Advise the Receptionist at Professionals before 10.00 am on the Monday before the meeting on 233 9955 or email paremata@dwre.co.nz if you prefer.
Please provide the name (and spelling if necessary). The same applies if you're going to be late.