Diary
Rotary Club of Plimmerton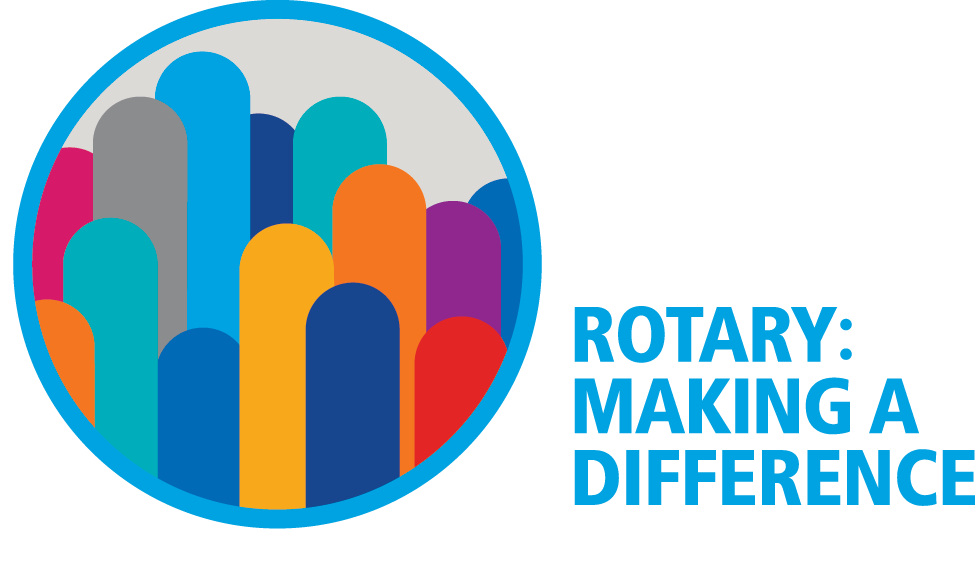 The speaker said …
Read what David Pine captured from the challenging talk DG Mitch Brown gave to us.
Snippets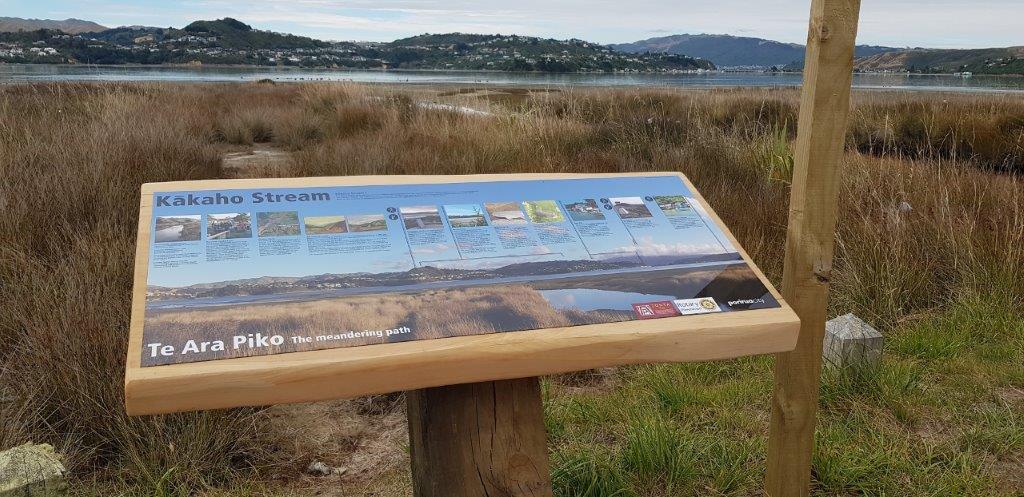 It may seem a long time since the very successful Celebrity Debate between Plimmerton Rotary and Mana Zonta when funds were raised to erect new signs on Te Ara Piko. It was necessary to obtain multiple formal consents but two signs are now in place, one at Kakaho Stream and one in the car park at the end of the Camborne Walkway on Grays Road.
President Jenny reported that two tenders have been received for the next stage of Te Ara Piko. Both are significantly higher than expected. Discussions are taking place with Porirua City Council.
President Jenny reported that the Discovery X Games will be taking place again this year on Sunday 8 April. This event is geared up to include an X-plosive array of games and activities for teams/families to enter. Discovery School needs our help again this year and you can contact Deb Sherwin to let her know what you can do to help. You'll find the information you'll need here. X_Games_Flyer
DG Mitch drew our attention to a dinner which will be held on Tuesday 6 March, hosted by the Rotary Club of Feilding to celebrate Rotary with International President Ian Riseley. Here are the details. Feilding_Invitation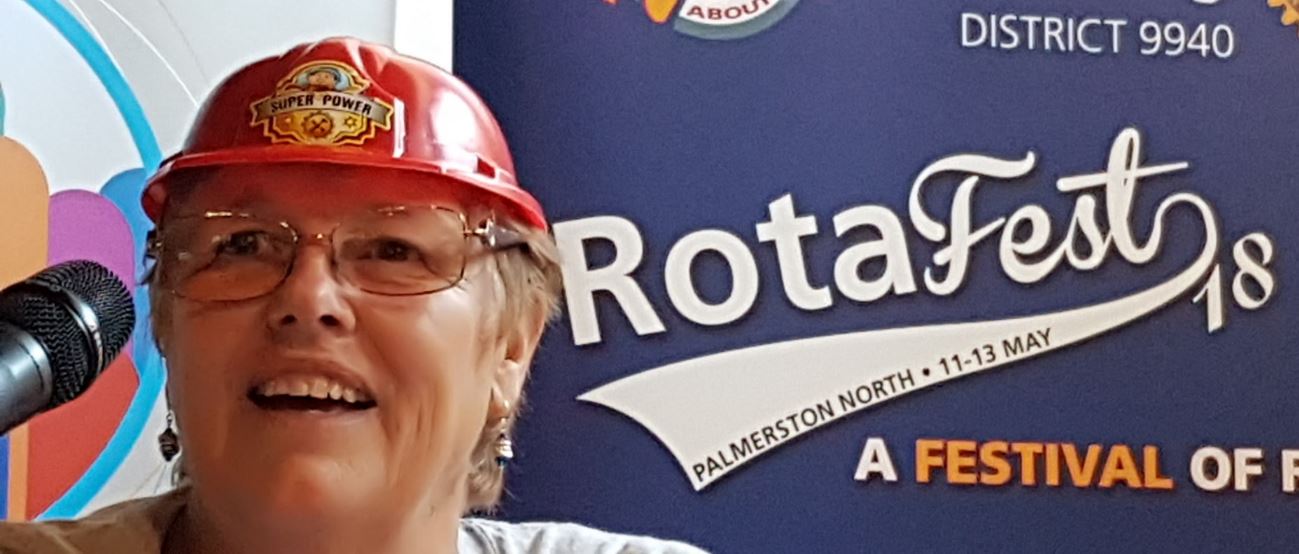 President-elect Donna led a lively sergeant's session in aid of those affected in Tonga by the devastation caused by Cyclone Gita. Members dug deep and $319 was raised, which the Board later made up to $500.
This was the video that Donna attempted to show - in honour of DG Mitch! I hope it will play for you ...
The Almoner said …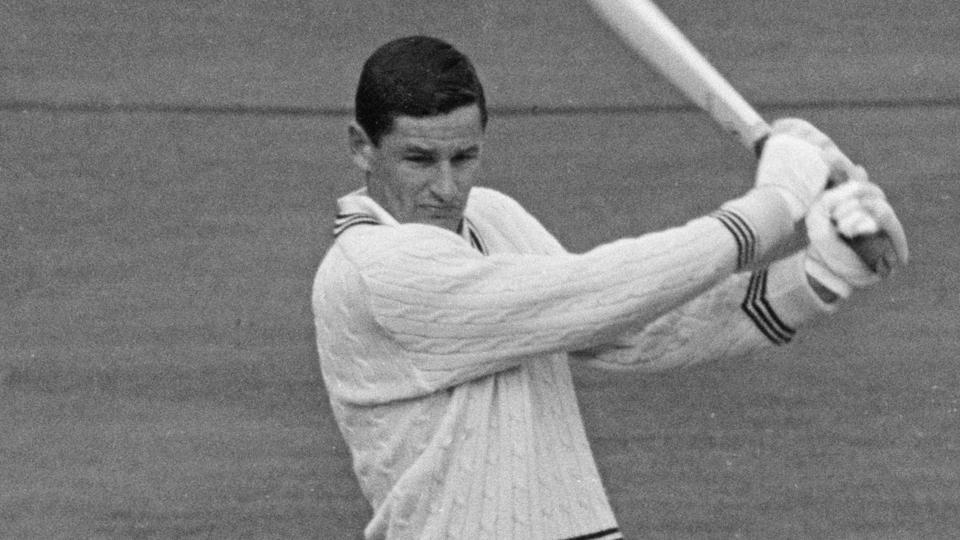 David Knight shared the sad news that Bevan Congdon had died one day short of his 80th birthday. Bevan captained New Zealand at cricket for many years and received an MBE for services to New Zealand cricket. He had been a very valuable member of Plimmerton Rotary in the 1980s and 1990s. Although Bevan and Shirley moved from Whitby to Auckland, they have kept in close touch with some members, particularly Peter and Bev Lillico. 'The stumps have fallen for our past member', said David. A card has been sent from the club to Shirley.
The Outside World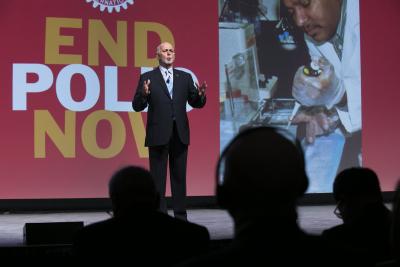 Looking ahead to the next Rotary year, Rotary International President-elect, Barry Rassin, lays out his vision for the future of the organisation. He urges Rotary members to 'Be the inspiration'.
Visitors
In addition to the pleasure of hosting our District Governor, Mitch Brown, we were delighted that Assistant Governor Lee Wilkinson could also be with us.
This week's happenings
The February 2018 edition of Rotary Down Under is now available and if this is the way you like to read your copy and you haven't received it directly, you can find it here.
The February 2018 edition of 'Rotary on the move' is also available and has some very interesting thoughts on increasing membership. Well worth a read. 2018-02-Rotary-on-the-Move
And, not to be outdone, here is the February 2018 edition of the DG's Newsletter, edited, as we all know, by our very own Adrienne (just in case your own personal copy didn't arrive in your own Inbox).
You'll probably notice that our site, along with that of Te Ara Piko and the Garden Trail, is being given a more modern 'look' by Flightdec's Senior Designer, Yvonne Ward. More will happen in the coming weeks but the web design team hope you like the fresh approach. If you have any beautiful, high resolution, wide landscape photos that would look good on any of the three sites, please send them to me as soon as you can.
Thanks to the work of Secretary, Graeme Tongs, the latest copy of our Constitution is now on the Intranet for you to read at your leisure. A new membership list will be posted soon.
What's coming up in February and beyond?
20 February - Rhys Sinke and Amandine Veine will both regale us with their Youth Exchange experiences.
27 February - Jerram Watts, Chief Executive of Child Rescue, will raise our awareness about child sex trafficking.
Thursday 8 March - Dr Mark Moore, Head of the Australian Craniofacial Unit in Adelaide, will be speaking on 'A Craniofacial Odyssey in the Indonesian Archipelago' at the James Coe Centre, Dowse Art Museum at 45 Laings Road, Lower Hutt at 4.45 for 6.15 pm. If you haven't received a personal invitation and would like to go, please let President Jenny know.
Sunday 11 March - Zonta Breakfast to celebrate International Women's Day 2018. The speaker will be Louise Nicholas on 'Walking through the Criminal Justice System!' Please circulate the flyer to anyone who might be interested. Zonta_IWD_2018
17-18 March - Activity is ramping up for the 2018 Book Fair. Allan Nichols reminded us that the event is now only five short weeks away. Following the first advertisement that had appeared in Kapi Mana, he anticipated that the slaves at the storage units would be inundated with donations. Help would always be welcome. Members were asked to take the flyers from the tables and distribute them around the area. If it was preferable to send a digital copy, this can be found on the Events page.
On Sunday 22 April the inaugural Transmission Gully Motor Show will take place. Various teams, under the guidance of Les Callear, are working hard to make this an event to remember. The Communication Team has started work on the publicity generated by the Planning teams so you will soon see some promotions that you will be able to send to everyone on your contact list.
8-13 July 2018 - New Zealand Business Week will be delivering our new refreshed programme to Year 12 and 13 students in 2018. NZ Business Week is all about Building Brave Business Leaders. Applications are now open so it's time to put on your thinking caps and come up with some suggestions for potential applicants. Check out the website here.
Parting thought
Sue Adams gave us the parting thought (although she wasn't sure of the source. 'Rules are made for the obedience of fools and for the guidance of wise people.'
Who's on duty for the next month?
Unable to do your duty? Please find a replacement and inform Philip Mottram.
Please arrive at 5.45 pm if you're on Door duty or on Introduction duty to greet the Guest Speaker and be his/her host for the evening.
Need to apologise or bring additional guests?
Advise the Receptionist at Professionals before 10.00 am on the Monday before the meeting on 233 9955 or email paremata@dwre.co.nz if you prefer.
Please provide the name (and spelling if necessary). The same applies if you're going to be late.