Diary
Rotary Club of Plimmerton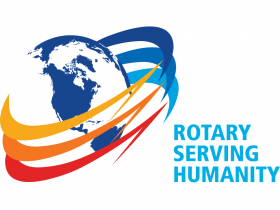 What's coming up in July and beyond?
Tuesday 4 July - Changeover
You will be able to find all subsequent events on the Events page.
Snippets
Former President, Bob Austin, asked members to show their appreciation to President Peter for a great year as President.
Peter Sinke, once again, offered members the opportunity to take advantage of the Microsoft software to which we are entitled as a Charity - at ridiculous prices. He urged members to talk to him before they went shopping!
President Peter thanked Alistair Taylor for the great speaker line-up he'd provided throughout the year (as he won't be at Changeover next week)
Parting thought for the week
Leigh Corner misquoted Alfred Lord Tennyson with his advice to the losing rugby team tonight, "'Tis better to have played and lost than never to have played at all". And to the winning team he quoted from the Good News Bible, Proverbs 16:18, "Pride leads to destruction and arrogance to downfall". He didn't actually have a quote for a draw!
The speaker said ...
No speaker tonight. Instead we watched a thrilling match between the British and Irish Lions and our very own Wellington Hurricanes. What a come back by the Hurricanes to record a final score of 31-31!
This week's happenings
What is your impossible dream for Wellington, the city and region? Go here to see the invitation from Wellington Rotary and perhaps consider making up a party for the occasion.
Changes for the 2017-2018 Rotary year are happening in the Intranet (and around the web site). If you want to read about next year's Board members, committees, or read the minutes from the 2016-2017 Board and Charitable Trust meetings, click on Intranet, enter your user name and password and scroll down the right column to find what you're looking for.
The Outside World

For more than 90 years, the Rotary Club of Kansas City has been rallying all corners of the community to help thousands of kids attend camp.
Who's on duty for the next month?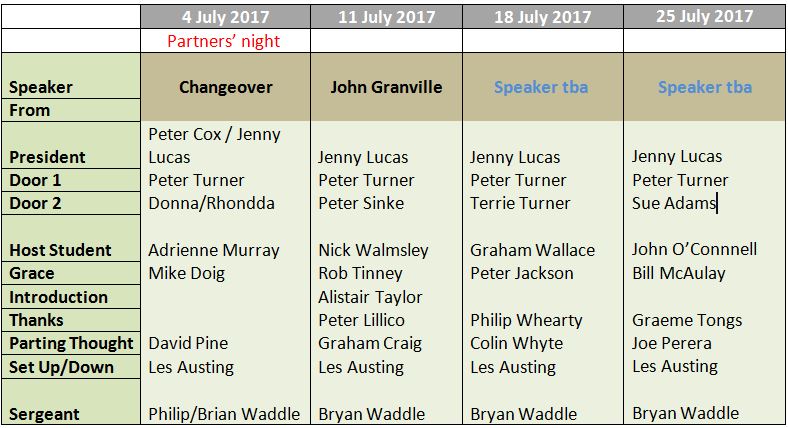 Please arrive at 5.45 pm if you're on Door duty.
Please arrive early to greet the Guest Speaker and be his/her host for the evening if you're on Introduction duty.
Unable to do your duty? Please find a replacement and inform Peter Turner.
Need to apologise or bring additional guests? Email the Receptionist at Professionals before 10.00 am on the Monday before the meeting. Or you can ring on 233 9955 if you prefer.
The same contact details apply if you need to let someone know that you're going to be late.