Diary
Rotary Club of Plimmerton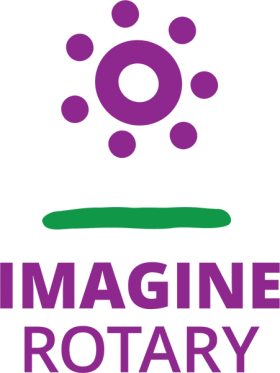 Visitors
Being a Committee Night, coupled with weather that was not that pleasant, there were no visitors when President Denise opened the meeting with a warm greeting to all.
Denise reminded us that RI President Jennifer Jones encourages Rotarians to imagine a world that deserves our best and where we get up each day knowing that we can make a difference.
New Member Joins
The highlight of the meeting was the formal introduction to Plimmerton Rotary of Dieter Timmerman.
President Denise conducted the welcome which is a very important part of any members career in Rotary and commented that Dieter was here because he was not only considered as being able to make a difference in his community but also of being a worthy representative of Rotary. Denise also noted that the Club would be strengthened by his membership and associated service. David Pine, who had nominated Dieter, spelt out the 4-Way Test and Denise handed him his Rotary pin thereby confirming his membership in both the Club and Rotary worldwide.
Dieter expressed his pleasure at being made a member and commented that his faith sustained his values and much of the charitable work he had undertaken. He noted that while New Zealand was now his country he still had interests of the heart when certain sporting events were in play. No mention of any coaching role was made.
Viewpoint
Bill McAulay gave a viewpoint pointing out the need to strengthen the governmental and business relationships between China and New Zealand made important by the growing trade between the two countries. You can read the detail here.
What's coming up in August and beyond?
A final reminder that there will be no meeting next week, 9 August.
Normal service will resume on 16 August 2022 when Mike Scott will talk to us about the perils of the Internet and what we might do to help ourselves avoid these as much as possible.
To see future events, go here.
Snippets
President Denise spoke about the strategic planning process she is undertaking in conjunction with Tania Woodcock and Colin Whyte (as incoming Presidents) with a view to ensuring the viability of the Club in 5 to 15 years' time.
As part of this Denise is seeking feedback from members on their day-to-day experiences with the Club, the good, bad and indifferent. The survey is confidential so please be honest with your feedback. Some hard copies were handed out at the meeting and you will have received an email with the survey attached so you can complete it and either scan it and return to Denise or bring the completed copy along on 16 August 2022.
You can also download a copy of the survey to print and return here.
Graeme Tongs thanked all those who had helped him in so many different ways with his health journey over the last few months. He was very grateful for the help and support so freely given.
Remember Monday 8 August 2022 is the Porirua Primary School Leadership Awards function at Elim Church in Porirua. This is the eighth year these Awards have been held and if you have the time please come along and enjoy the sense of occasion and excitement that always mark these Awards. These are not academic awards but recognise leadership of all sorts as nominated by each school. Be there before 10.00 am if you want a seat as families come from afar to celebrate.
The Porirua Garden is still in production despite the weather and the varied products are well received by the Food Bank. Well done to the dedicated gardening/harvesting team. Has anyone noticed that weeds grow in any weather miles better than the veggies and flowers?
There is still opportunity to participate in the early stage of the Ethify project if you want to see a return to Rotary while you potentially enjoy a better internet experience. It is easy to switch, the rates are competitive and those who have changed are well satisfied with the experience. The offer is open to family and friends so if you want more information or make the change to this no contract service provider let Phillip Reidy know. Everyone who participates contributes to the RCOP Charitable Trust.
This week's happenings
Not much is obvious, but there has been considerable work going on to get everything ready for the Porirua Leadership Awards. Feverish comes to mind!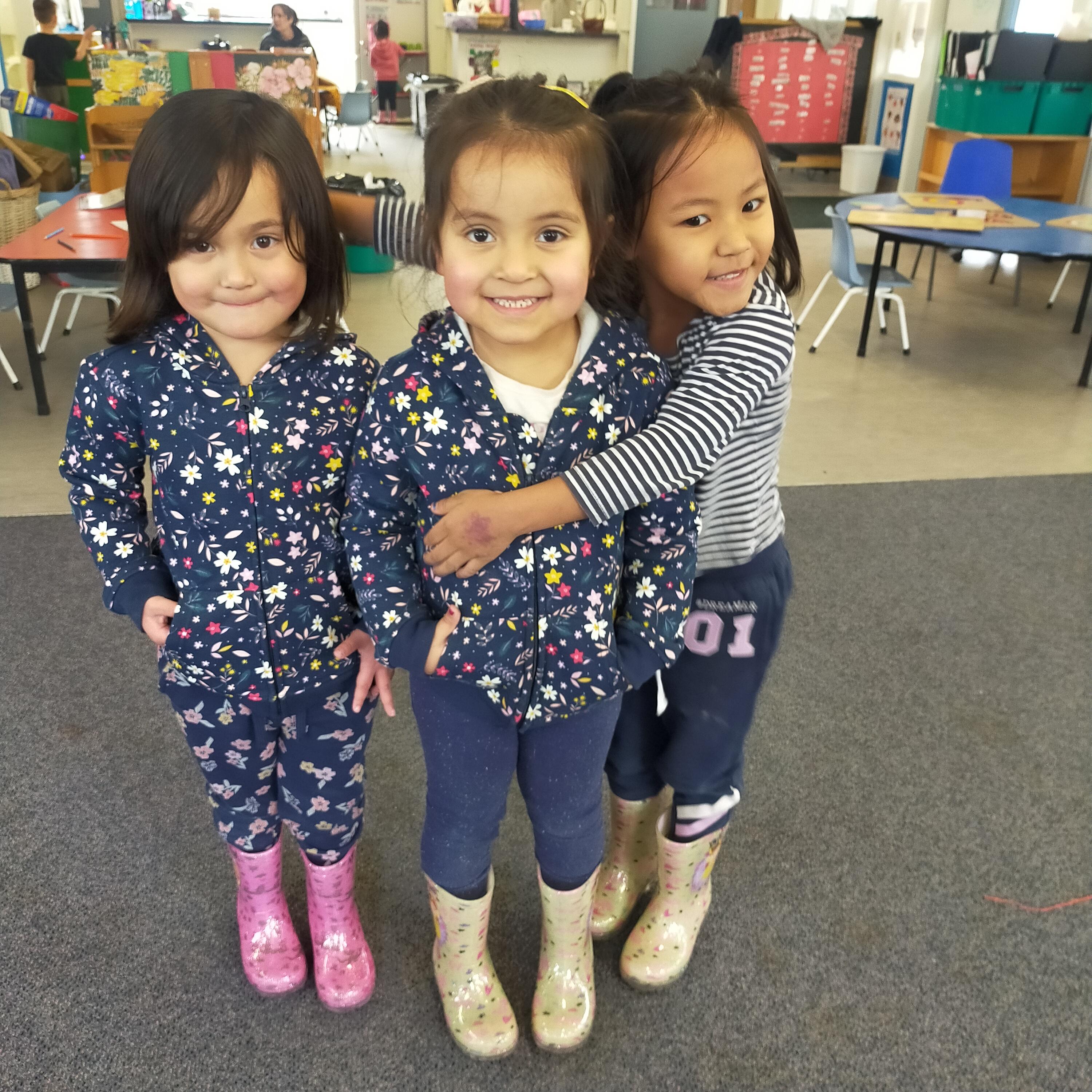 Donna has received a heartfelt email of thanks from Helen Tyrell, Head Teacher at Waitangirua Kindergarten which is definitely worth sharing. "On behalf of our teachers, parents, and children we would like to say a huge thank you to the Rotary Club of Plimmerton and the family involved in this project for your generous donations to our children. We decided as a team that we would give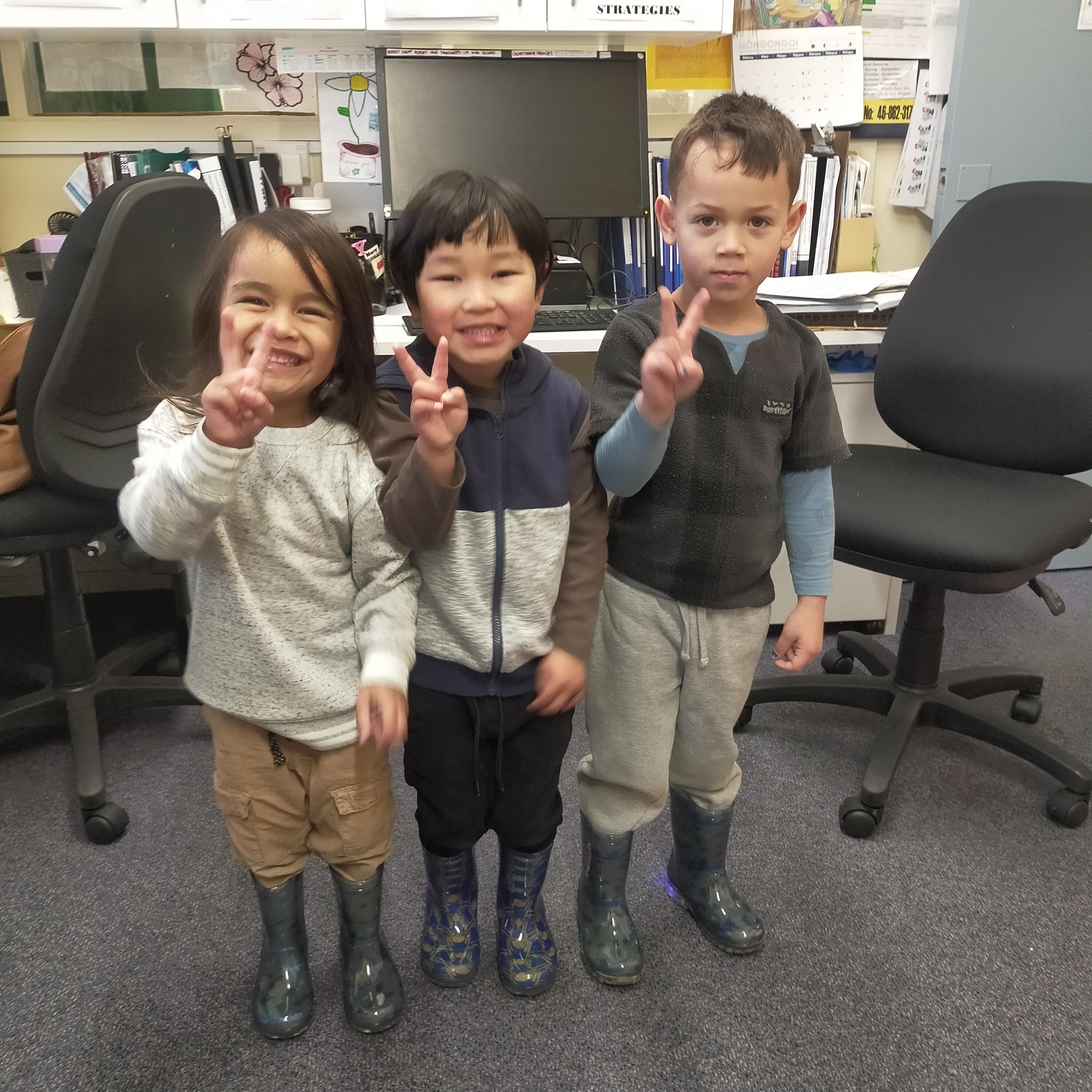 all our children a pair of shoes, gumboots, and clothes to use especially during these colder days. For most of our children getting new clothes or shoes is something that doesn't happen very often, so this was a real treat for them. They came into Kindy the next day so excited to show us their new outfits. One of our little boys said, 'I like my new top and pants because they keep me so warm' and another child said, 'I love my new gumboots, I can wear them when it's raining'. Some of our children come from families who are struggling to get by and come from tough upbringings. To see the smile and excitement on their faces when they got their new clothes and shoes was such a special moment, we wish you could have been here to see it. Thank you once again for investing your time and money into our children."
The Club was to have a stand at the "Love Local" promotion hosted by Porirua City but this was cancelled as a number of people were unavailable for various reasons.
The Almoner said …
Well one of the Almoners was laid mildly low, so who Almoners the Almoners?
As Covid and winter curses decimate the wider population the Club has not been immune and so various members have not been so well. Hopefully everyone is on the mend and being well looked after, if not spoilt.
A number of Rotarians attended Jocelyn Moller's funeral during the week and it was a time to reflect on both Jocelyn and Bill together with their family who have long been associated with the Club..
Comings and Goings
There are plenty of comings and goings this week as members travel both within New Zealand and overseas to catch up with friends and family. Two years of restricted travel has quite an impact on families, especially on grandparents!
Parting thought
Mike Scott's Parting Thought tonight was from Socrates who said:
Smart people learn from everything and everyone, average ones from experience, stupid ones have all the answers.
Who's on duty for the next month?
| | | | | |
| --- | --- | --- | --- | --- |
| | 9 Aug 2022 | 16 Aug 2022 | 23 Aug 2022 | 30 August 2022 |
| Speaker | No Meeting | Dr Mike Scott | Barbara Edmonds | Elijah Mareko |
| President | Denise Traill | Denise Traill | Denise Traill | Denise Traill |
| Viewpoint | | | Michael Parker | Phillip Reidy |
| Person behind the badge | | Tania Woodcock | | |
| Acknowledgement (Grace) | | John O'Connell | Nick Walmsley | Donna Reed |
| Speaker Host | | Barry McEwen | Euon Murrell | David Knight |
| Parting Thought | | David Pine | John Gillon | Graeme Blick |
| Door 1 | | Graham Craig | Les Callear | John O'Connell |
| Door 2 | | Dexter Traill | Dieter Timmerman | Rachel McKinnon |
Unable to do your duty? Please find a replacement and inform Leigh Corner.
If you're a late 'no show' please tell President Denise.
Please arrive at 5.45 pm if you're on Door duty or hosting the Guest Speaker for the evening.
Need to apologise or bring additional guests?
Advise the Receptionist at Professionals before 10.00 am on the Monday before the meeting on 233 9955 or email paremata@dwre.co.nz if you prefer.
Please provide the name (and spelling if necessary). The same applies if you're going to be late.