Diary
Rotary Club of Plimmerton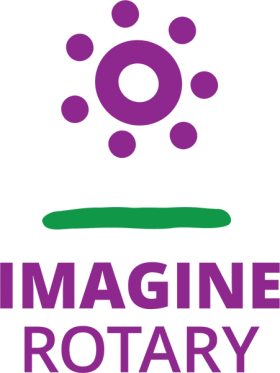 Visitors
President Denise gave a warm welcome to District Governor Marilyn Stevens who spoke to us later. She also welcomed Honorary Member Chris Blick, and partners Marg Pine and Rhonda Walmsley. As Brett Jones is now becoming a regular visitor, she gently suggested that it might be time for him to consider joining the club.
Before the meeting started, President Denise announced that she had the honour and privilege to award two Paul Harris Fellowships and called forward David Pine and Nick Walmsley in turn. DG Marilyn kindly presented the badges.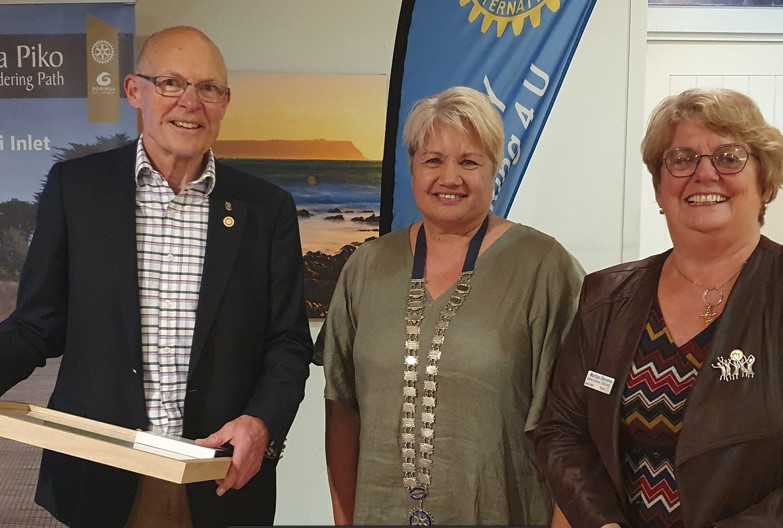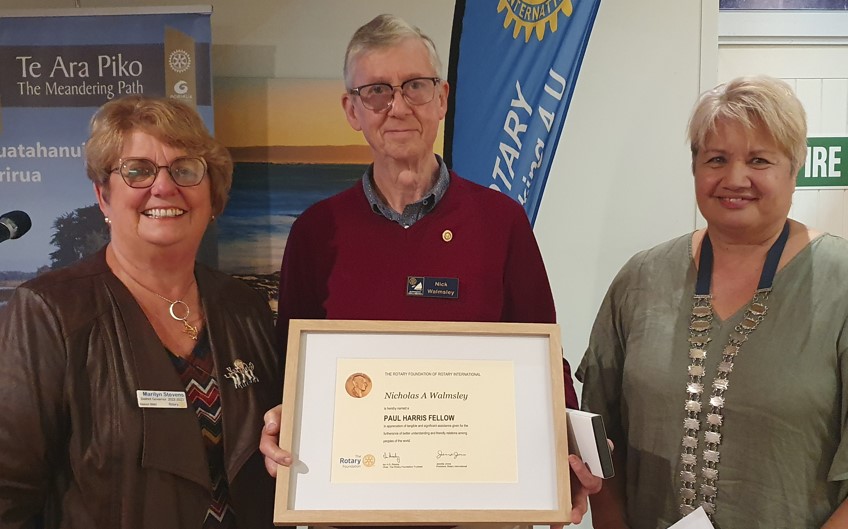 She congratulated David for almost thirty years of service and thanked him for his contributions to such events as the 4x4 Safari, the bookfairs, plantings, the garden tour, and for doing guest speaker write-ups for three years.
She offered congratulations to Nick for his service and thanked him for the contributions made in his year of the inaugural Graeme Press RYLA Award, the start of a new Whitby Probus Club and for receiving the District 9940 Public Image Award for the Teardrop Campaign, among others. Following his thanks, Nick suggested that Rotary International might take advantage of the message given at the Royal Coronation when King Charles III had emphasised service to the community.
The speaker said …
This week we had the pleasure of hosting our District Governor, Marilyn Stevens, whose home club is Kapiti. She told us that, although her own entry into Rotary was somewhat accidental, she has come to appreciate the splendid contribution Rotary makes to lives all over the world. Yuu can read Mike's report here.
Viewpoint
Dieter Timmermann gave us his Viewpoint tonight. Following a comprehensive presentation, he concluded that wealth taxes are always ultimately paid - and handsomely - by workers and therefore are harmful and, above all, they are the antithesis of solidarity towards the poorest and most vulnerable.
What's coming up in May and beyond?
Next week, 16 May, Mike Howard, a long-distance swimmer, will tell us about his marathon swim in aid of those communities battered by Cyclone Gabrielle.
And on 23 May, it's our 50th Anniversary Gala Dinner at 5.15 pm for 6.15 pm at The Lodge, Pauatahanui Inlet (182 Paekakariki Hill Road). This will be a very special evening and an opportunity to catch up with members and friends whom we haven't seen, in some cases, for years. Dress to impress! Several club members will be hosting Rotarians from Wisconsin, USA in District 6270 who will be visiting on a Friendship Exchange. If you bump into any of them during the evening, please make them feel welcome to our very special event.
For all future events, go here as usual.
Snippets
Donna reported that the Youth Committee have chosen to sponsor Mia, a Year 11 student from Aotea College, for the Innovative Young Minds Programme from 3-8 July 2023.
Nominations for the RAGES Board are being sought for a three-year term. If you wish to put your name forward, please contact Donna.
This week's happenings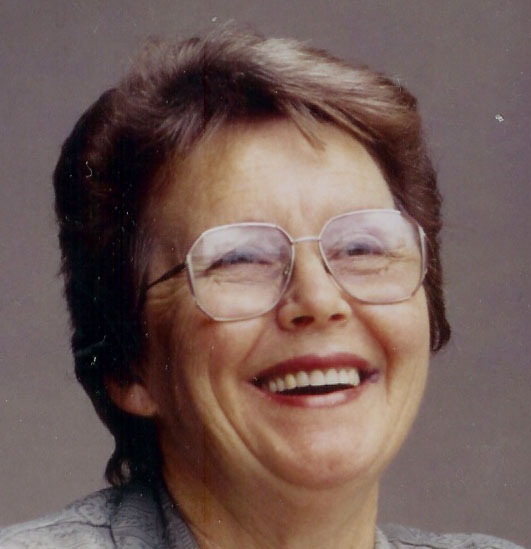 It is sad to report that Margaret Faulkner passed away last week. Margaret was a highly qualified nurse and not only worked tirelessly with returned serviceman during her career, but was also very involved in the creation of Whitireia Polytechnic and its first Chair. To emphasise the esteem with which she was held in the community, Margaret was the first person to receive a Jean Harris Award from Plimmerton Rotary in 2003.
Secretary Nick has provided the Board and Charitable Trust Board Minutes for 17 April and they are now loaded into the Intranet.
Parting thought
Donna Reed's Parting Thought gave us some useful information this week. She said that after suffering another week of covid she was very appreciative of two apps to download from google play. If you use your Porirua library card number to register the first app, 'Beamafilm', this will leads you to a world of free movies from books. The advantage of this is that many are classics as well as award winners. The app 'Borrowbox' is for free audiobooks. You reserve them as you would a library book. You get an email when your audiobook is available to download. When finished you click Return for it to be deleted. Again, award winners to listen to. Donna recommends 'The Bookbinders of Jericho'. It covers the role of the women doing the bookbinding for Oxford University Press as the men went to WW1. What great information!
Who's on duty for the next month?

Unable to do your duty? Please find a replacement and inform Leigh Corner.
If you're a late 'no show' please tell President Denise.
Please arrive at 5.45 pm if you're on Door duty or hosting the Guest Speaker for the evening.
For apologies or additional guests, please phone or email Phillip Whearty before 10.00 am on Mondays (or before 10.00 am on Tuesdays if Monday is a statutory holiday) on 027 448 9094 or email philip.whearty@harcourts.co.nz The same applies if you're going to be late.