Diary
Rotary Club of Plimmerton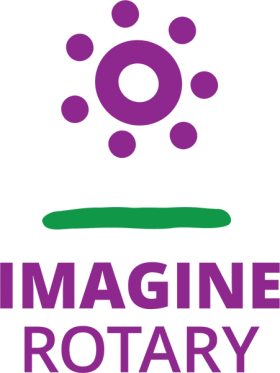 Visitors
President Denise welcomed our visiting speaker, Will Pennington, who was later introduced by Rhondda.
She referred members to Tīrea – maramataka (the Māori calendar). Tīrea, she said, is a good time to self-reflect and enjoy the elements in the taiao (environment). In the natural world, as life ends for one, it is only the beginning for another. This cycle has been repeated since Te Timatanga. It will continue so until the end of Time, ara ko Te Mutunga. Nau mai, ki ngā manuhiri, ngā whānau, mihi mai. Ko Denise Traill ahau, No reira, tena koutou, tena koutou, tena koutou katoa. As Spring beckons, many of us are reuniting with our gardens and planting for the summer ahead.
The speaker said …
This week's speaker was Will Pennington, Project Director at Kainga Ora (formerly Housing New Zealand). He told us in some detail about a very ambitious scheme for rejuvenating the housing stock in eastern Porirua, ie Waitangirua, Cannons Creek and Ascot Park. You can read Mike's report here.
Person Behind the Badge
Pieter Johan Sinké took us through his life journey tonight. There were several surprises in store. In case, like me, you found it difficult to hear every word with the microphone contorting the sound, you can read the full version here.
What's coming up in September and beyond?
Next week is Committee night. Lots of things to consider and lots of stuff to be planned and accomplished.
President Denise will be away and her place will be taken by Bill McAulay.
As usual, you can find all future events here.
Snippets
Denise reminded us that this is the last week of Literacy Month. Literacy Aotearoa, Porirua offers several services to people who have literacy issues. In New Zealand one in four adults cannot read. We take our ability to read for granted but we might spare a thought for those who find things like form filling difficult.
A reminder that RYLA will take place from 25-29 January 2023 and applicants are being sought. Please consider whether you can identify a young person between the ages of 18-24 who shows leadership promise and would benefit from the encouragement and self-development that this intensive leadership programme offers. Rhondda has posted all the details on our Facebook page which has already attracted a potential candidate.
After a month of anticipation and ticket sales, Phillip drew the Dream Big Raffle with six prizes at stake. Unfortunately most members had forgotten to bring their tickets and Mike Doig was the lucky recipient of a prize. He chose the tickets to the Light House Cinema. For those who forgot their tickets here are the results. As Phillip will be away next Tuesday collect your prizes from Wendy Betteridge who will give you the envelope you select for your prize. Thanks for supporting the raffle and through it your Club.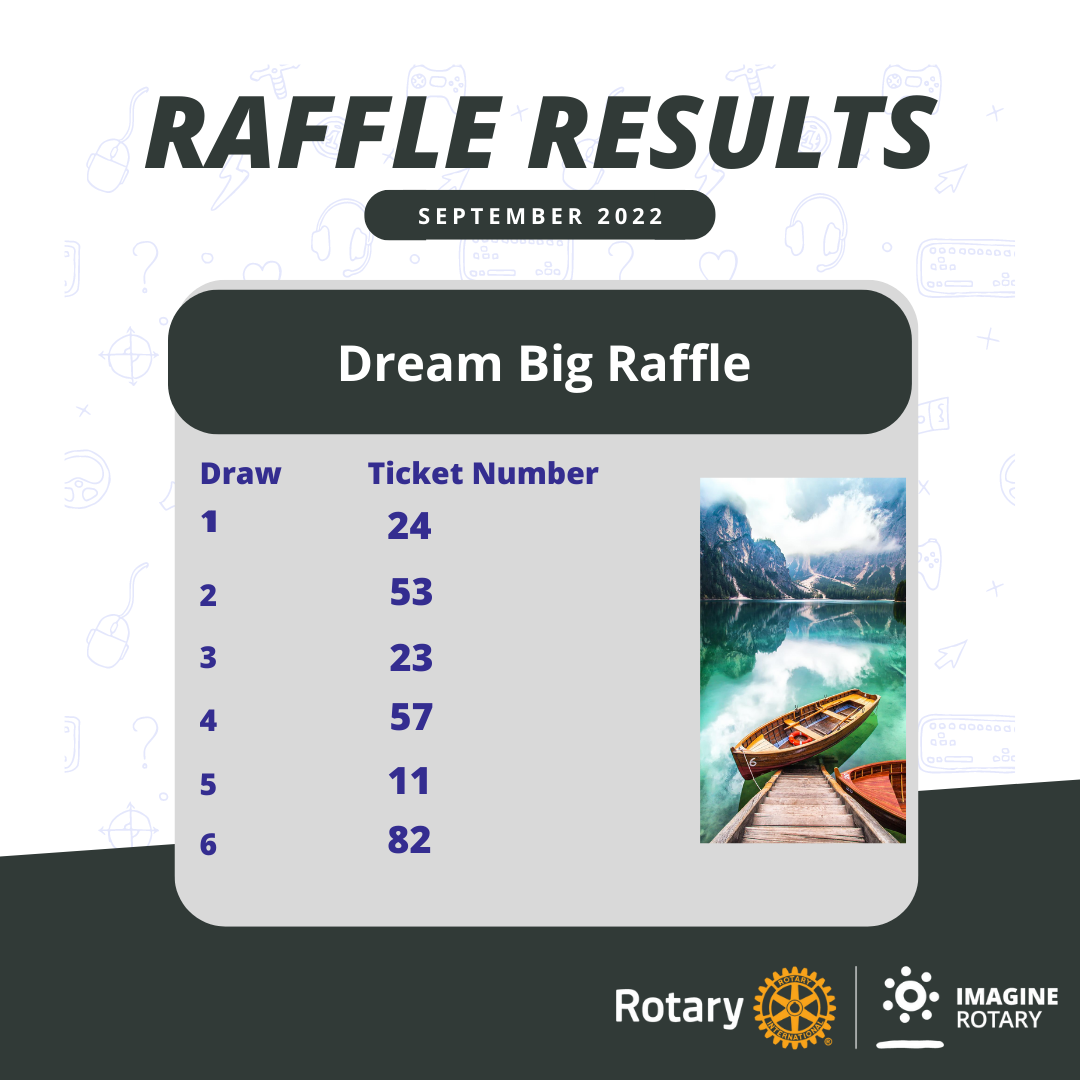 Please text or email Kay to let her know by 11 October if you would like to go to the International Rotary Conference in Melbourne from 27-31 May 2023. As mentioned previously, members of Brighton North Rotary Club have offered to billet our members and she needs to give them as much notice as possible to set the wheels in motion.
This week's happenings
STOP PRESS:
Two important causes to celebrate the successes of people who we, at Plimmerton Rotary, know well. Past District Governor, Simon Manning, has been awarded a Companion of the Queen's Service Order in the Queen's Birthday and Platinum Jubilee Honours for services to funeral services and disaster victim identification.
And ...
"They may be young, but they really know how to rock!" Rangikura School has won the Rockshop Bandquest 2022 National Final for the third year running. Rockshop Bandquest is a nationwde live music competition for intermediate and primary students, working as a platform for the next generation of contemporary musicians to step on stage and perform. This year the programme attracted entries from over 200 bards from around the country.
The Almoner said …
On his way back from dropping his son at the airport on Tuesday, Pieter called in to see Graeme Tongs at Wellington Hospital. While he waits for his operation on 29 September, Graeme, and one of his visitors with a violin, has been performing on the piano in the Hospital Atrium, attracting donations for the Children's Hospital.
Parting thought
Rachel McKinnon gave us the Parting thought this evening - a Maori proverb. He rangi tā matawhāiti. He rangi tā matawhānui. A person with narrow vision has a restricted horizon. A person with wide vision has plentiful opportunities.
Who's on duty for the next month?


Unable to do your duty? Please find a replacement and inform Leigh Corner.
If you're a late 'no show' please tell President Denise.
Please arrive at 5.45 pm if you're on Door duty or hosting the Guest Speaker for the evening.
Need to apologise or bring additional guests?
Advise the Receptionist at Professionals before 10.00 am on the Monday before the meeting on 233 9955 or email paremata@dwre.co.nz if you prefer.
Please provide the name (and spelling if necessary). The same applies if you're going to be late.