Diary
Rotary Club of Plimmerton
Plimmerton Rotary Weekly Update
Tuesday 2 May 2017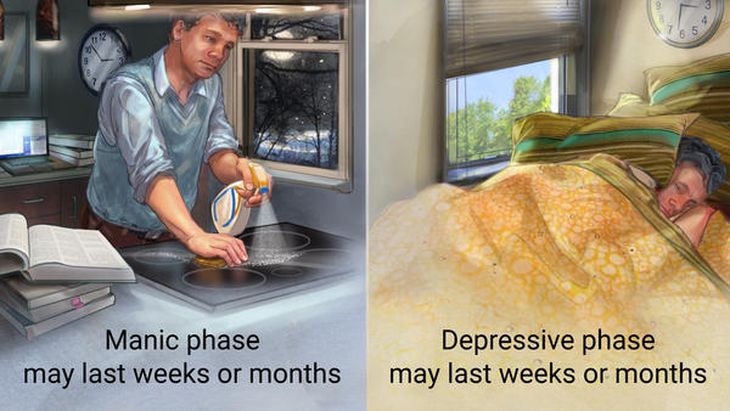 The speaker said ...
David Pine has written another of his excellent portrayals of visiting speaker said and you can red what he had to say about Bi-Polar sufferer, Brian Colegate, here.
Snippets
President Peter recounted the club's exploits at the recent District Conference. We won the Porirua Cup for the best themed club, and the Friendship Shield (presented by Peter's old club, Wanganui South). We also had the largest contingent of all the clubs in the District. The Conference was excellent, with great speakers, but the AGM was a fiasco. Constitutional changes on the agenda were frustrated by procedural failings. Laurie's speech went down very well.
After the conference a large contingent visited Parihaka.
President Peter also reported on the latest Board meeting. Two members, Connie Palmer and Marty Donaghue, had resigned, which the Board accepted with regret.
After welcoming our many visitors, many of whom had been invited as a thank you for their help with the Book Fair, Allan Nicholls took the floor and thanked those who had done so much to make it a success:
Ted Nation, for two lockups and his truck,
Philip Whearty, for having the Professional office act as a drop-off point, and for arranging the station signage, P&Z Decorating (Peter and Philip), and Euon Murrell Tommy's Mana for being drop off points,
The team at the Kennel Club,
Ian Turner for his truck,
The PD team and the Department of Corrections, for labour,
Parents from Papakowhai School, for help at the venue,
Kapi-Mana News,
Inner Wheel for catering (they raised $1500 which they donated to the Shine Literacy project),
Ian Smith from Waste Management.
Dealers had come to the BookFair from as far afield as Taupo. In the end we raised $17,000, which will be shared with The Life Education Trust of North Wellington.
Finally, Allan thanked the many club members who had helped, and invited comments so next year's event will be even better.
Bruce Couch announced that meal refunds had been distributed. If any member wished to hand their cheques back, thus increasing their donation to the Rotary Foundation, he would reissue their tax receipts.
Graeme Blick is to be appointed to the Rotary Council of Legislation. The club acknowledged this honour with applause.
Parting Thought for the week
Emma Scott said. 'Whatever you're aiming to achieve and no matter how you're feeling about it, Don't fret! It's only Tuesday'.
This week's happenings
Alistair Taylor has provided us with the tracker link for Felix during the voyage to Tonga. You may like to follow the progress of the yacht on it's way to Tonga. He says that the earliest departure for Tonga will be on 6 May.
Following a very busy and successful Conference, Martin Garcia has posted his newsletter for May - Youth Service Month. You can read his bulletin here.
Rotary International Strategic Planning Committee is seeking our input into a vision for the future. If you would like to complete the online survey, you'll find it here.
News from the National Party - Wellington.Scoop reports that Euon Murrell is National's candidate for Mana at the 2017 General Election. It goes on to say that Mr Murrell is proud to be a longstanding local resident in the Mana electorate. He has significant experience in business and real estate, currently working as the Principal of Tommy's Real Estate in Paremata.
What's coming up in May and beyond?
Tuesday 9 May - Dr Hamish Campbell, a geologist and research scientist, will talk to us.
Tuesday 16 May - our penultimate Planning Meeting in Peter's Rotary year. Lots of ideas needed.
Saturdays 20 and 27 May -Rotary Best Speaker Awards. Contact Julie McLagan if you want more information.
Tuesday 23 May - Our speaker will be Kirk Hope, CEO of Business NZ.
Tuesday 30 May - Chris Moore will speak to us about 'Caving in New Zealand'.
Tuesday 6 June - Paul Craven will tell us how SAR activity is coordinated within his vast region and how the distress beacon works.
The Outside World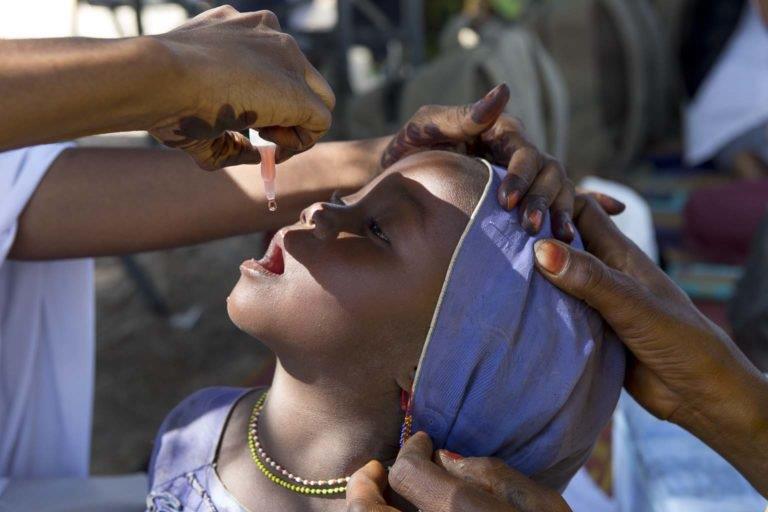 Zero is the magic number for PolioPlus! 5 cases have been reported in 2017, 2 in Pakistan and 3 in Afghanistan (one only this week). This compares with 359 cases reported in 2014 which is encouraging but there's still a way to go. The Gates Foundation is currently matching all Rotarian Raised Polio Donations $2 for $1 which represents up to $35m per year. Our 2016-2017 Rotary Year Polio Fundraising Goal is $45m.
Who's on duty next week - 9 May?
Greeters: Peter Turner and Graeme Tongs
Hosting Laurie: Peter Lillico
Grace: Graham Wallace
Introduction: Ron Lucas
Thanks: Phillip Mottram
Parting Thought: Colin Whyte