Diary
Rotary Club of Plimmerton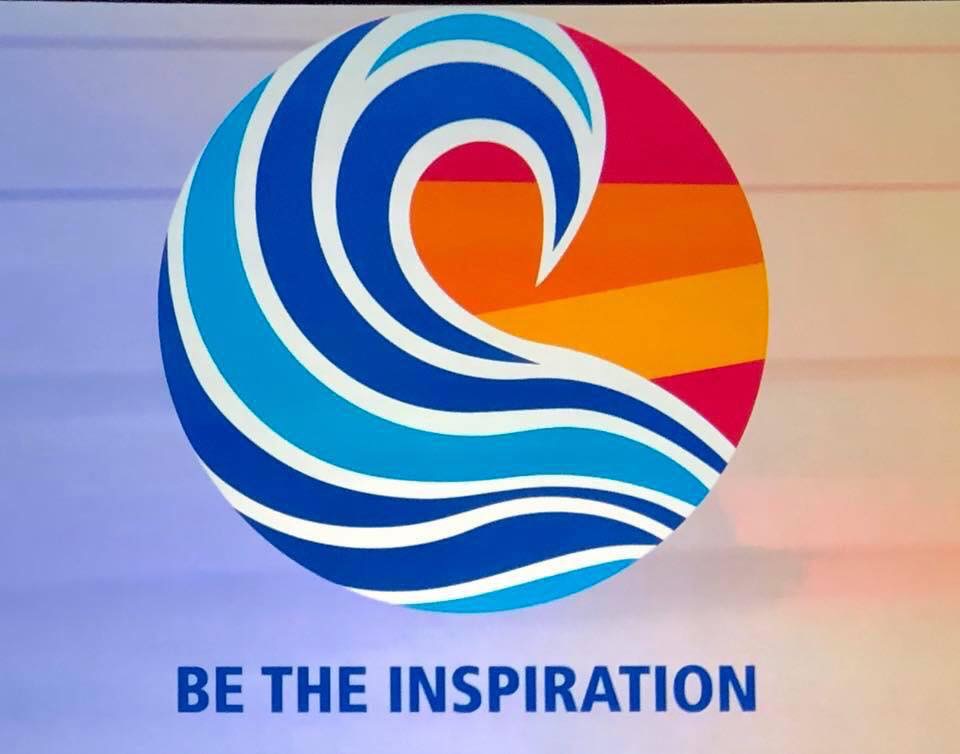 The speaker said …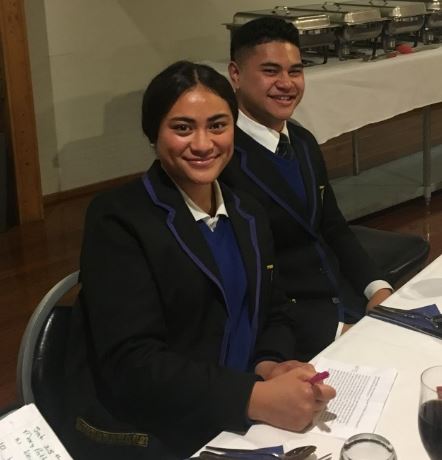 Tulia Solomona and Pualaga Tua'aufa'li from Porirua College spoke about their RYPEN experience in glowing terms. John Topp, Deputy Principal, assisted by Phil Skipworth, the College's Community Liaison Officer talked about the College's restorative practices, for which it has become quite well-known. Read Mike's story here.
Snippets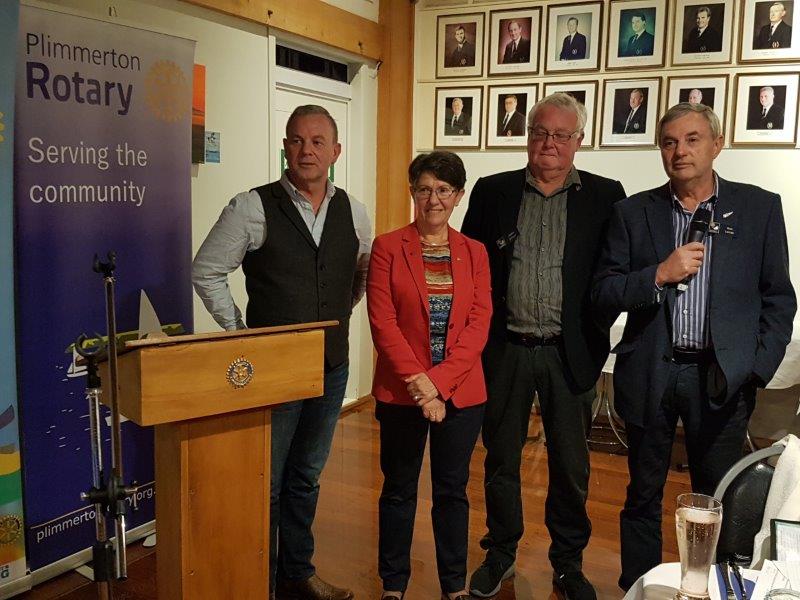 John O'Connell, Ron and Jenny Lucas and John Gillon reported on their recent visit to Taveuni, where their primary task was to install, with the help of Kapiti Rotary Club members, a new water system. The system is pumped by a battery run by solar power. The group showed photos of the village including the 'not really habitable hostel' that three nurses are living in and the birthing unit that had no power or running water. Our Rotarians did a great deal of painting in and around the buildings. The photos included the pools where they enjoyed evening baths, complete with their soap and shampoo. This sounded like another extremely worthwhile effort with a positive and tangible outcome. Our members applaud the work being done in Taveuni. You can read John's report and see some of the photos here.
Bill McAulay spoke briefly about the Myanmar Homework Group held every Friday 4.30-6.00pm and asked for any further volunteers to contact him. He noted that Christalin Thangpaul, the leader of their Community, is in dire need of a new/used washing machine. Please let Bill know if you can help out with this.
Adrienne Murray will represent the Rotary Club of Plimmerton at the Porirua Cycling Hui on Wednesday 5 September. Anyone who would like to support Adrienne and the Club at this hui to please contact Adrienne.
Wendy Betteridge provided a final update on next Monday's Leadership Awards and finalised numbers going. If anyone has missed out on being listed please contact Wendy immediately.
President Donna, Wendy, and Adrienne were to attend the Tawa Club's breakfast on Wednesday morning to listen to Dave Greenberg talk about his experiences as a Westpac Rescue Helicopter crew member.
We were reminded that next week's Dinner Meeting is at Te Kura Maori O Porirua in Warspite Avenue – a great chance to support this local school's activities and perhaps to learn a little about their tikanga (traditions and culture). Please note the slightly earlier time of 5.45pm so we can be "called on" to their marae/school grounds.
The Almoner said …
Wendy has visited Spencer Harris in Ward 4 at Kenepuru and reports that he says he may be there for some time. He is in quite a bit of pain and would welcome visitors.
Comings and Goings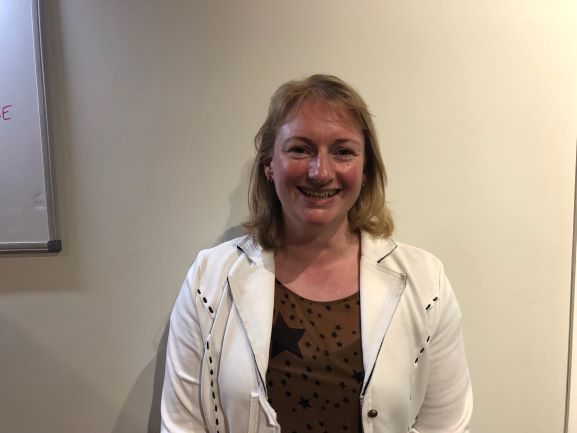 Philip Mottram recently introduced a new member, Tania Woodcock. Tania is a member of the Community Committee and is currently looking into the refugee portfolio. She is the Director of her own company Cog Consulting which provides policy, management and project management support to (mainly) public service agencies. Tania lives in Camborne with her partner, Tony, and their 16-year-old son, Theo. She joined Rotary because of its service orientation and because she has had more time on her hands as Theo has got older. Not one for sitting still for long, she is also undertaking a Law Degree (part-time) which will supplement her BA and Masters Degrees.
Visitors
Our visitors from Porirua College were Tulia Solomona and Pualaga Tua'aufa'ili who were sponsored by our Club recently, to attend RYPEN; John Topp, Deputy Principal of Porirua College and Phil Skipworth, the school's Community Liaison Officer.
This week's happenings
The building of the school at Belola continues to grow. Watch this short video.
One doesn't know how many of one's friends suffer from AF but in case you do, you might be interested in this session. If you do decide to go, you might like to order a late meal as you won't want to miss our speaker that evening.
It may not be too late to register for the Rotary Forum being staged by the Rotary Club of Wellington this Thursday, 23 August. They say, 'This is an event that will inspire everyone there. In a lively half day, 13 speakers (dreamers and disruptors) will share their big ideas which will provoke thinking and action on the future of Wellington - city, and region'. Here are the details. Rotary_Forum_2018_Impossible_Dreams
Whether you're joining Plimmerton Inner Wheel for a visit to WOW on Wednesday 26 September or whether you'd just like an evening out with friends, you can support The Neonatal Trust at this 'dinner and inspirational evening'. Neo_Natal_Charity_Dinner
Gillies McIndoe Research Institute is hosting a lecture titled 'Brain Tumours: The Last 50 Years' at Rutherford House Lecture Theatre 2 (RHLT2), Pipitea Campus on Thursday 13 September from 5.00-6.15 (arrival 4.45 pm). We are all cordially invited. The speaker is Professor Andrew Kaye, a distinguished neurosurgeon and neuroscientist at the University of Melbourne and The Royal Melbourne Hospital.
What's coming up in August and beyond?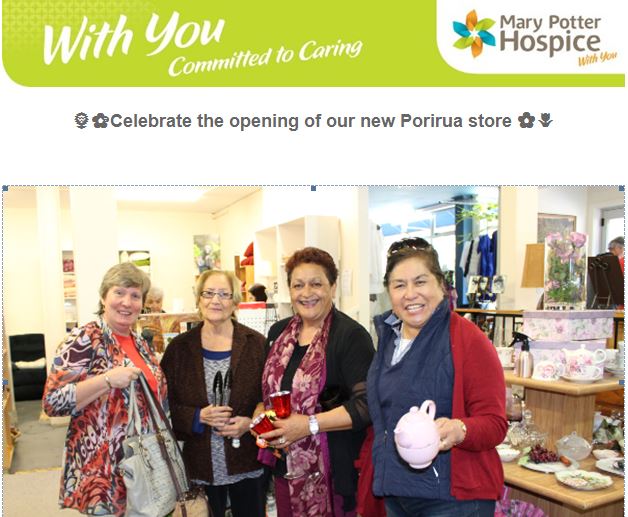 The Mary Potter Hospice pop-up shop at 21 Kenepuru Drive will be open from 9.30 am on 25 August. There will be a Cluster BBQ all day. If you could offer any help, please contact Adrienne.
Our meeting on 25 August will be off-site at Te Kura Maori o Porirua (formerly Waitangirua Intermediate School). Here are some details.
Remember to come and support our city's future leaders at the Primary School Leadership Awards on Monday 27 August at 10.30-12.00. Your help with shepherding from about 9.30 am onwards will be invaluable so please get in touch with Wendy if you can make it.
4 September is our next Planning Meeting, a time to discuss what has been achieved since the last meeting and plan for the future.
On 11 September Romchalee Kanokngamwitroj will be talking to us about STCF projects in Thailand and Nepal.
Viewpoint
Euon Murrell presented his view on the State of the Nation stating that he believes that several recent government decisions have been quite wrong. He cited the 100% earthquake damage pay-out to Christchurch homeowners who were not insured; the decisions on Taranaki oil and gas, and also banning plastic bags with no consultation. He spoke of the 2,300 outflow of people from our country and how employment law is taking us back to unionisation with the unions driving the Government. In light of the power of the NZ First Party, Euon felt that it is time to reconsider MMP and how this will affect our future. Euon said people must be accountable. He ended by saying he fears for our future.
The Outside World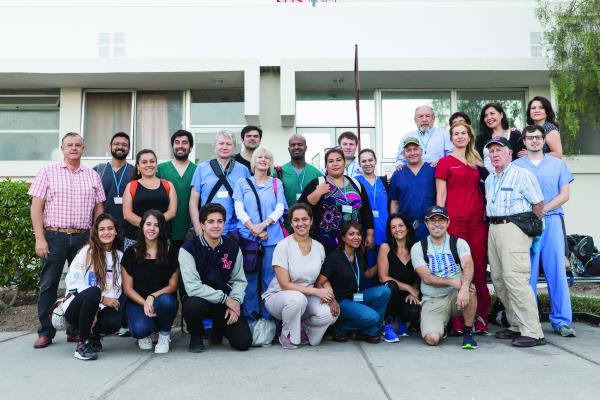 Since 1993, Rotarians in Chile and the United States have teamed up to provide life-altering reconstructive surgeries. The team includes surgeons, nurses, an anesthesiologist, and a speech pathologist, as well as Rotaractors and Rotarians who handle logistics and translation.
Parting thought
Past President Jenny Lucas quoted from our guests – "You don't feel mana; you own it"
Who's on duty for the next month?
Unable to do your duty? Please find a replacement and inform Philip Mottram.
Please arrive at 5.45 pm if you're on Door duty or on Introduction duty to greet the Guest Speaker and be his/her host for the evening.
Need to apologise or bring additional guests?
Advise the Receptionist at Professionals before 10.00 am on the Monday before the meeting on 233 9955 or email paremata@dwre.co.nz if you prefer.
Please provide the name (and spelling if necessary). The same applies if you're going to be late.