Diary
Rotary Club of Plimmerton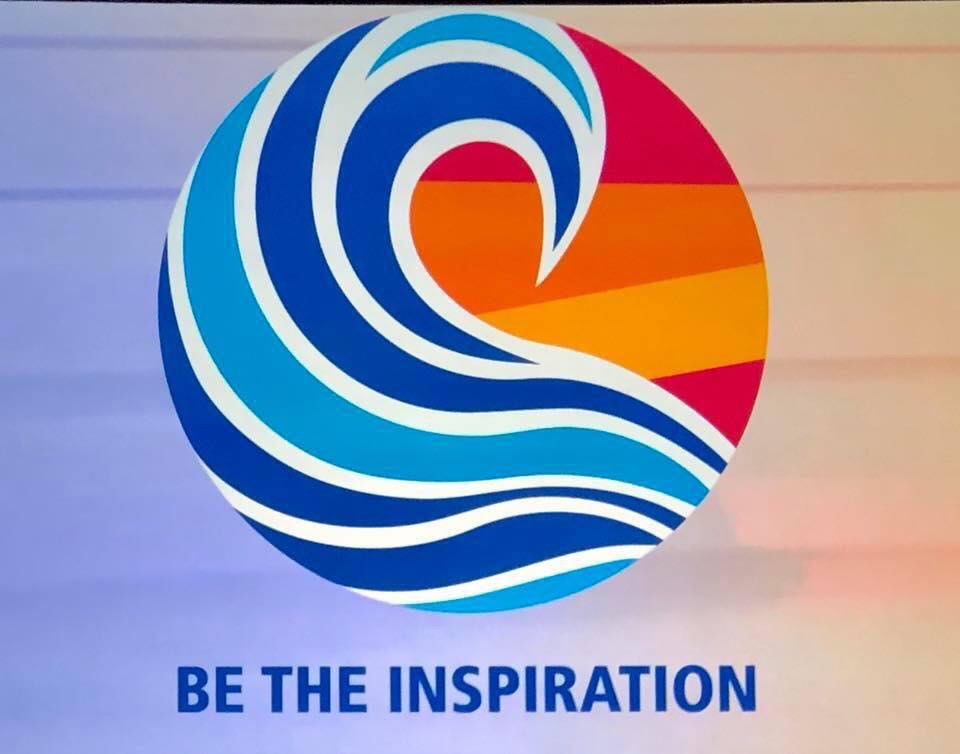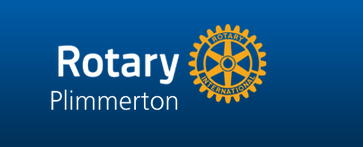 The speaker said …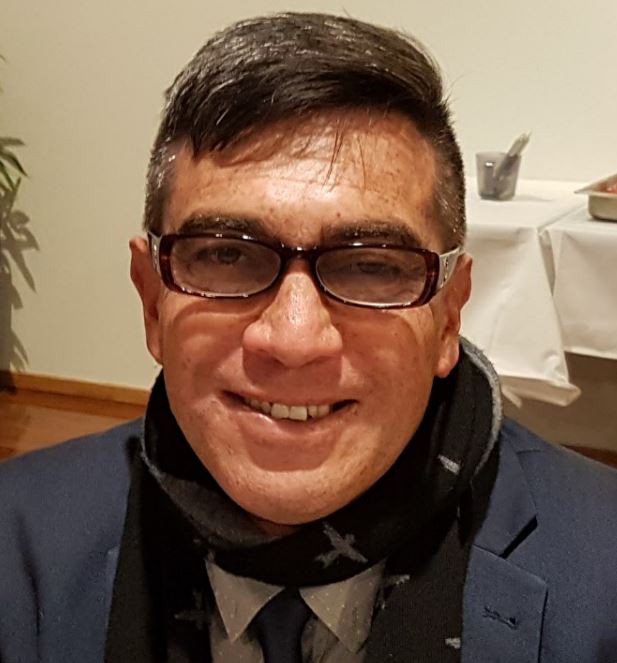 Lavishly introduced by David Knight, with help from Tracey Steel, Mike's PA, Mike Doig writes that the Mayor traversed his two years in the job, the progress our city is making, and his hopes for the future.
Visitors
A warm welcome to our many visitors.
Our speaker, Mayor Mike Tana.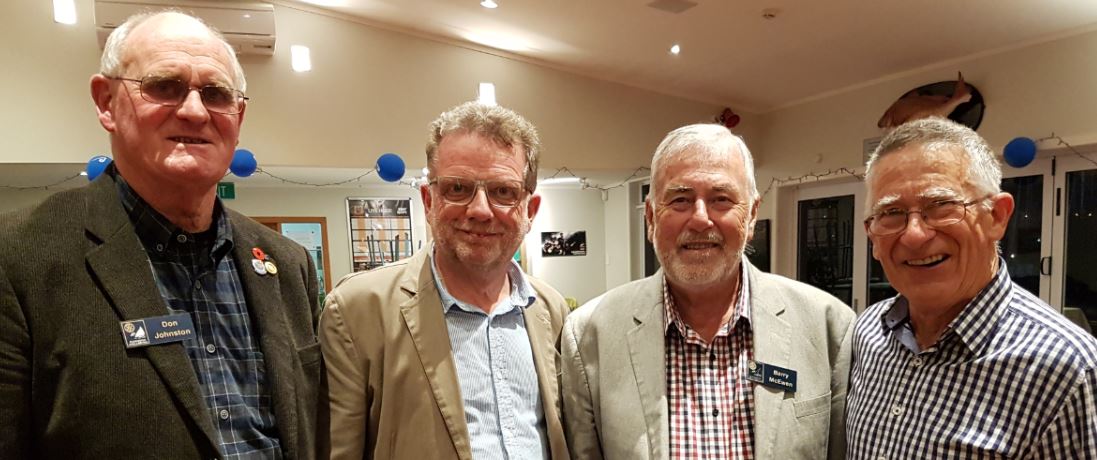 Prospective new member, Roger Bannister, well known to Don, Barry, and Michael.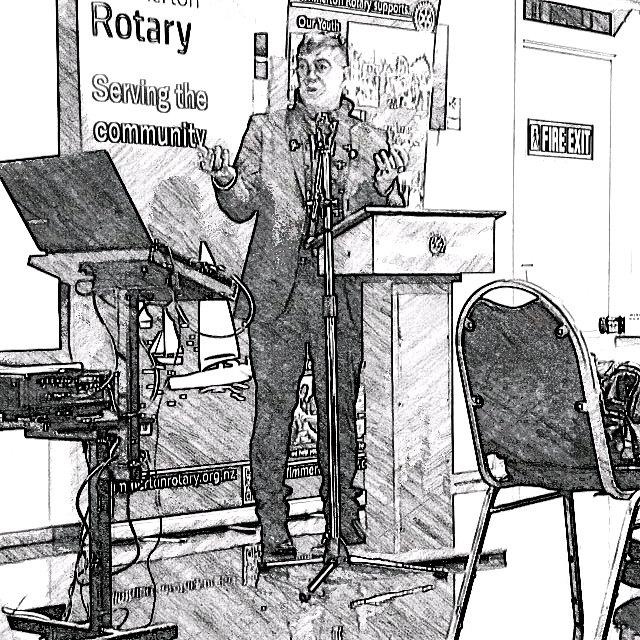 Former member, now with Kapiti Club, Tim Beere, who displays his usual creativity with this photo, enhanced with SketchGuru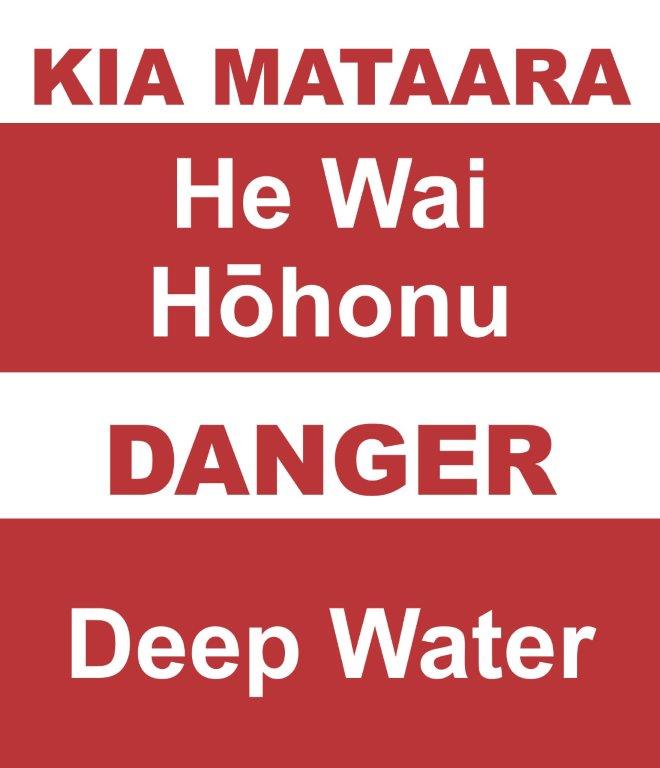 Tim is busy producing bilingual signs throughout New Zealand for Fletcher NZ. Look out for this one as you drive on the Otaki stretch.
Outward International Exchange Student, Annie Grenfell and her father, Richard.
Snippets
With her indomitable ability to capture local, national and international news, President Donna welcomed us with greetings to celebrate Pacific Language week - Kia Ora, Talofa lava, Kia orana, Fakaalofa lahiatu, Talofa ni, Mālō e lelei, Ni sa bula, Tēnākoutou katoa and with Ni hao to celebrate Chinese Language week. Mayor Mike was really impressed!
It's school holidays next week and Bill has arranged for the children aged from 7-12 from the Myanmar Homework Club and their families to go to the beach near the Plimmerton Fire Station on Wednesday 3 October at 9.30 when the tide will be low. Numbers will be around twenty-five and more cars are needed. Please offer your help to Bill.
Donna reported that Debbie Mair has made huge progress with her environmental studies and talked about the four streams running into the Pauatahanjui Inlet in her presentation at the University of Wellington. She reported that riparian planting on its own is not sufficient to protect our harbour.
Both Donna and Sandie Ryan have tickets for the Suffrage event on 17 October. The proceeds of the event are going to be spent on laptops for school leavers from Porirua College who are going on to tertiary study.
The Board Minutes for 20 August 2018 are now up in the Intranet under Reports and Accounts towards the bottom of the right column if you wish to read them.
The Outside World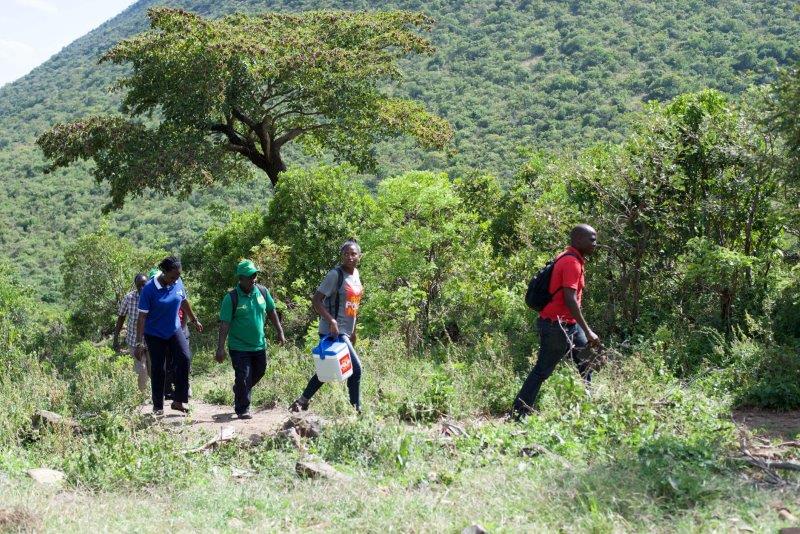 Rotaractor Patience Asiimwe worked with a polio vaccination team in the mountain community of Tapac, an eight-hour drive and a world away from her home in Kampala, the Ugandan capital.
This week's happenings
Members from Plimmerton and Porirua Clubs have met to wrap up the 2018 Primary School Leadership Awards and have decided to hold the event again in 2019.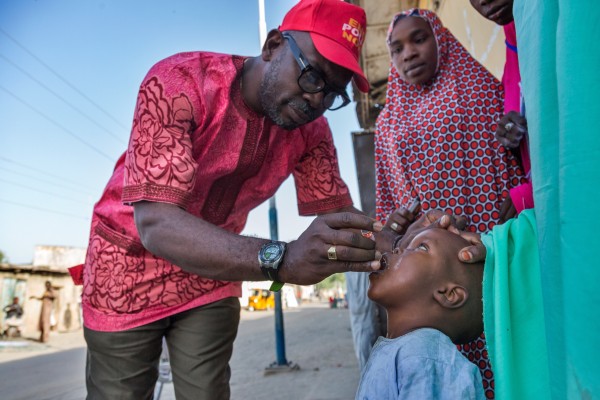 Rotary has just announced a grant of US$96.5 million to end polio. For this and other information we may all need if we're going to compete in the Quiz against Tawa Rotary on the night of the Melbourne Cup, you may want to click on the link!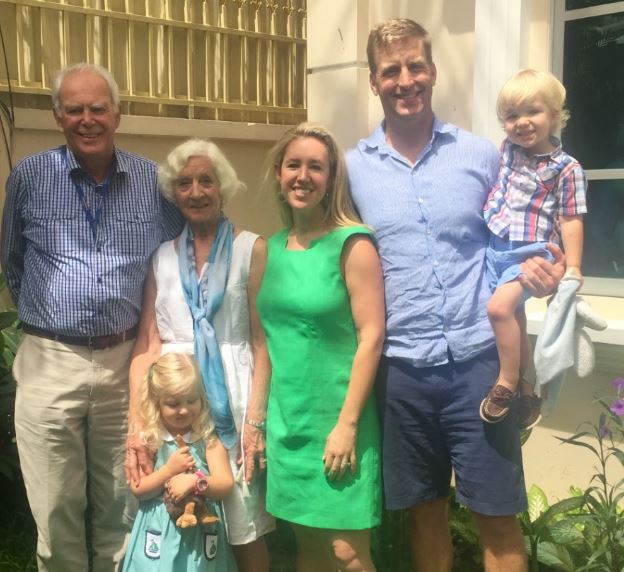 On a recent visit to Cambodia, David and Velma Knight caught up with Jessica Manning and her family, our Ambassadorial Scholar from many years ago and with whom David and Velma have always kept in touch. If you've ever been bitten by a mosquito, you'll want to read this story.

We've received an email from Kris Faafoi, our local MP and Minister with many portfolios. He says, 'it is important that we all know the correct action to take in an earthquake and tsunami, so make sure you encourage others to get involved, practise their Drop, Cover and Hold and walk their tsunami evacuation route if they're in a coastal area'. You can read all about the New Zealand ShakeOut 2018 here. If you don't click on this link, and you're out and about at 9.30 am on Thursday 18 October, you may get some surprises!
What's coming up in September and beyond?
2 October is a Planning Meeting. Get those thinking and planning caps on ...
A reminder of the invitation from Johnsonville Rotary Club for dinner on Monday 29 October to hear Hon Simon Bridges. Let Euon know if you'd like to attend.
You can find information about all the future events for our Club on the Events page.
Allan Nicols has arranged to pick up the key for the Pop Up Shop on Friday 2 November enabling us to set up over the weekend. Please let him know if you can help. The plan is to be open from 10.00-4.00 pm each day from 5-11 November. Details will be confirmed nearer the time.
There are still some tickets available from Porirua Rotary for the 1.00 or 4.30 pm sittings of a buffet meal on 4 November in support of Polio (24 October is World Polio Day). (Wendy and Donna have booked for the 4.30 session). Diwali_Buffet_invitation
Arrangements for the Melbourne Cup event on 6 November are well in hand. Allan is organising prizes for the most 'fascinating fascinator' as well as for the 'best-dressed man'.
Looking even further ahead, dates for the Book Fair are now confirmed for the weekend of 29-31 March 2019 - well before Easter. Allan will be preparing a roster of helpers for sorting shortly.
Volunteers are needed for:
Parking at the Kennel Club on 4, 5 and 6 October. Contact Peter Cox. Peter needs to fill the duty roster completely. Provided it is full, the Kennel Club will pay Plimmerton Rotary $2,000 for the service we provide. This is income we have not received in the past and will not affect the greatly reduced price of $1,000 for hiring the Kennel Club for the Book Fair in March.
Blood Pressure Testing at Whitby New World on Saturday 6 October from 10.00-2.00 pm, supported by Capital Coast Health. Contact Sandie Ryan.
The Diwali Night Market on 25 October between 5.00-8.30 pm. Contact Donna.
Collectors for Blind Appeal week on Saturday 27 October at Porrirua New World. Contact Peter Cox.
Mock interviews at Porirua College for Year 13 leavers from 12.00-3.00 pm on 2 November. Contact Adrienne.
The Pop-up Shop from 10.00-4.00 each day from 5-11 November. Contact Allan Nichols.
Viewpoint
Tonight's Viewpoint was delivered by Keith Harrison. He said, 'If a player does not respect the rules and the referees who enforce them, then they do not respect the game. And they do not deserve our respect.'
Parting thought
In Adrienne's absence (spending valuable time with her sick sister), Donna gave us her parting thought. 'Just putting a smile on your face will make this world a better place'.
Who's on duty for the next month?
Unable to do your duty? Please find a replacement and inform Philip Mottram.
If you're a late 'no show' please tell President Donna.
Please arrive at 5.45 pm if you're on Door duty or on Introduction duty to greet the Guest Speaker and be his/her host for the evening.
Need to apologise or bring additional guests?
Advise the Receptionist at Professionals before 10.00 am on the Monday before the meeting on 233 9955 or email paremata@dwre.co.nz if you prefer.
Please provide the name (and spelling if necessary). The same applies if you're going to be late.