Blog
Rotary Club of Plimmerton
Yorkshire is a part of England famous for its hardnosed businessmen and its unrelenting pessimism. 'Clogs to clogs in three generations' is a Yorkshire saying which suggests that a business built up from nothing by its founder will flare brightly under his and his own son's guidance but will be ruined by the profligate ways of the spoiled grandson when he eventually gets his hands on the reins and the chequebook.
This doesn't always happen, as witness the Todd Corporation, which is the largest private business in New Zealand, and still essentially owned and controlled by the Todd family.
Mike Todd, deputy chair of the Todd Corporation is in the fifth generation of the dynasty and told us the fascinating story of Todd Motors, where he had been Marketing Director.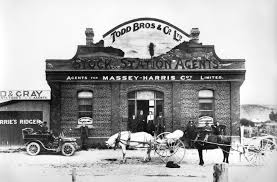 Charles Todd and his son, Charles Jr, were wool scourers and stock agents in Otago but moved into the fledgeling motor industry by building a garage in 1912. Young Desmond joined the business at sixteen, and the next twenty years saw Todd motors become a real force in the growing but volatile motor industry. At various times the company were importers of Ford, Gray, Wolseley, Maxwell and Oakland vehicles.
Eventually, Todd's settled on Chrysler, and because of Commonwealth preference tariffs, Rootes Motors cars from the UK. During the depression, the government incentivised local assembly, so in 1935 a plant was built along the Hutt Road in Petone.
During the war car production ceased and the factory was turned over to the war effort. The motor industry recovered slowly post-war, with priority being given to tractor production and refurbishment of pre-war vehicles.
Demand recovered in the 1950s and Todd Motors expanded rapidly, with 100+ dealerships selling cars under the Plymouth, Hillman, De Soto and Humber brands. At this point, John Todd, son of Desmond and father of Mike, joined the firm as an 18-year-old trainee. In 1968 he became managing director of Todd Motors.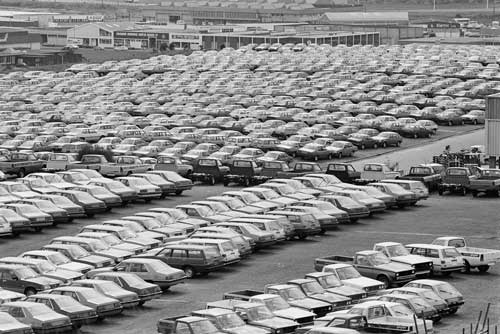 A new and larger factory was needed, which Todds opened in Porirua in 1975. It was the biggest in the country and could make 20,000 cars per year with its 1500 staff.
There was a switch to cars sourced from Mitsubishi, which proved very successful, but the writing was on the wall, with the government determined to remove heavy industry protection. In 1987 the whole Todd Motors business was sold to Mitsubishi, who eventually decommissioned the plant and removed it to Thailand.
By this time Todd Corporation was involved in a host of other sectors, particularly energy.