Blog
Rotary Club of Plimmerton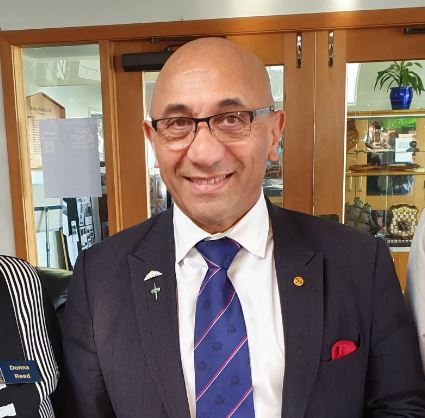 Ron Mark is a prominent politician, a minister in the Coalition Government, a diminutive but energetic person and a persuasive speaker.
Last evening we had the pleasure of hearing his story, in particular because, from the age of three, he had grown up in various foster homes, and made the best of it.
He was only able to discover his history when the law changed in 1996, giving people such as Ron access to their personal files.
His mother had abandoned him and his sister, so they were made wards of the state. He was then fostered by several families in Pahiatua and northern Wairarapa, until he was 16. His foster family experiences were mixed, but along the way he learned to ride, shoot, trap possums and catch eels. Ron's schooling was patchy and he was often in trouble.
Nevertheless, he was accepted into the army to train as a mechanic, and this led to a career which suited him very well. He was eventually commissioned, and served the UN in Sinai and in the Sultan of Oman's army.
He entered politics and was elected mayor of Carterton before entering parliament in 1996 for the NZ First party. He is currently Minister of Defence and Veterans' Affairs. At the same time, he champions and mentors foster parents.
Ron's approach to life is simple: it (life) throws up challenges and setbacks, but the essence of a person is in how they respond. Every day starts like a blank sheet of paper, and each of us has to decide how to fill it up.