Article
Rotary Club of Plimmerton
Chair of the e-Learning Trust, Chris Lipscombe, spoke at a luncheon to mark the closing of the Trust and the creation of undergraduate scholarships in Engineering and Computer Science scholarships for Pasifika students from the Porirua area.
He said ...
'Ka tangi te tītī
'Ka tangi te kākā
'Ka tangi hoki auhau
'Tihei mauriora!
'E hoa mā
'Nau mai, haere mai ki te wharekai nei
'Talofa lava
'Ngā mihi nui ki a koutou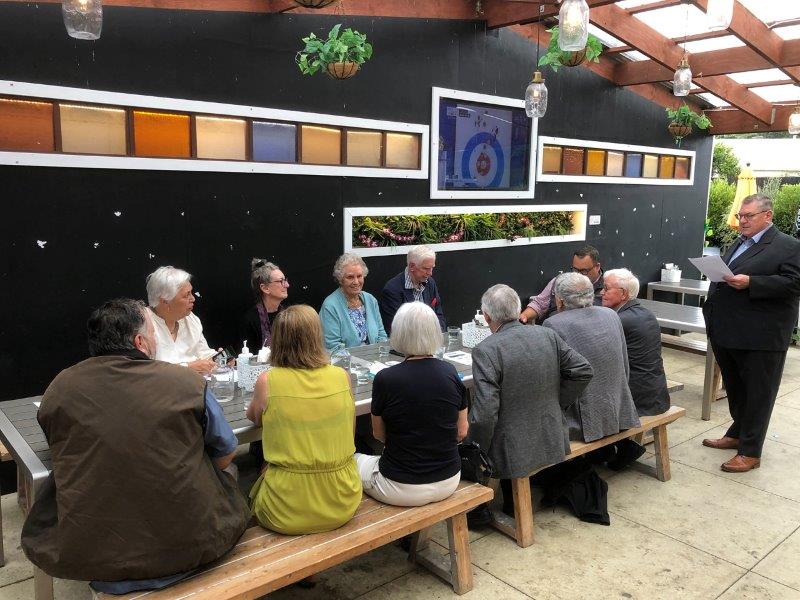 'It is will much pleasure — and a little sadness — that I welcome you to the last public function of e-Learning Porirua. I have received apologies from Murray McNae, Murray Woodley, Martyn Newman-Hall, and Kris Faafoi, all of whom for various reasons couldn't be here with us this afternoon.
'As you all know, the Porirua City Community IT Educational Trust — to use our official name — ceased operations at the end of October last year.
'Our former Executive Project Manager Tim Davies-Colley — whom you all know — ran the numbers for me. By the time we closed the doors, we had welcomed 2,867 families into our digital literacy programmes, including not only our Computers in Homes and Stepping Up classes but also our Refugee Connect programme.
'Over 20 years since the founding of e-Learning Porirua by Graham Kelly and Phil Major, we have created opportunities for paid work and further study for — in round numbers — 5,000 adult members of those families, and lifted educational attainment for 6000 school-age children.
'This work has been hugely valuable in terms of immediate benefit to families, as well as helping to break inter-generational cycles of low education levels, unemployment, and poverty.
'Perhaps not so well understood is the impact this work has had on social cohesion and community wellbeing. When graduates from our Computers in Homes programme go on to serve as social workers and teachers in the Porirua area, then the whole community benefits — not just hypothetically. These are real-life examples, and real-life success stories.
'Today we have a chance to acknowledge some of the people who have helped make this difference in the Porirua community. We've already thanked our funders, referrers, and suppliers. We've acknowledged those who have worked as contractors and volunteers to deliver classes to our Porirua families.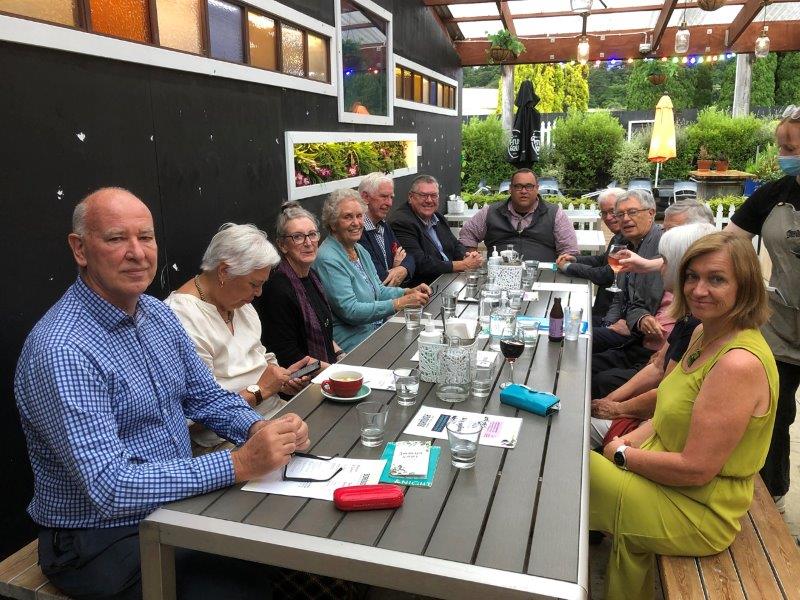 'Today we thank you — past and present trustees — who have guided e-Learning Porirua through two decades of change, and today are helping us celebrate our achievements.
'One of those achievements is that e-learning Porirua has always been prudent with its money and has maintained a good level of cash reserves. When it became clear that the resumption of funding of the Computers in Homes programme was not on this government's agenda — and it took us almost five years to get to this point — we knew that it was time to consider some unpalatable options. If we were going to have to wind up, then at least we had the funds to do so in an orderly manner.
'Part of the wind-up was a decision by the Board to gift the existing training room and some donated stock of computers to the new company set up by Tim — Aotearoa Digital Solutionz NZ. My understanding is that Tim is looking to build a computer recycling and refurbishment business in Porirua and will offer digital literacy classes where demand exists and time allows. You can ask Tim more about this over lunch.
'The Board also had to consider how it would dispose of the balance of its reserves.
'Today I'm pleased to announce that the Board will gift the remaining reserves of $90,000 to Te Herenga Waka, Victoria University of Wellington for the creation of undergraduate scholarships in Engineering and Computer Science for Pasifika students from the Porirua area. Our decision to take this step was helped by the university's offer to match our gift, creating a fund of $180,000 that is intended to provide two scholarships a year in perpetuity, starting in 2023.
'This scholarship is in keeping with the University's strategic plan that includes the goal of 8.1 percent enrolments of Pasifika students by 2025. The scholarships will help in this regard while providing talented and deserving students with the opportunity to prepare for successful careers in Engineering and Computer Science.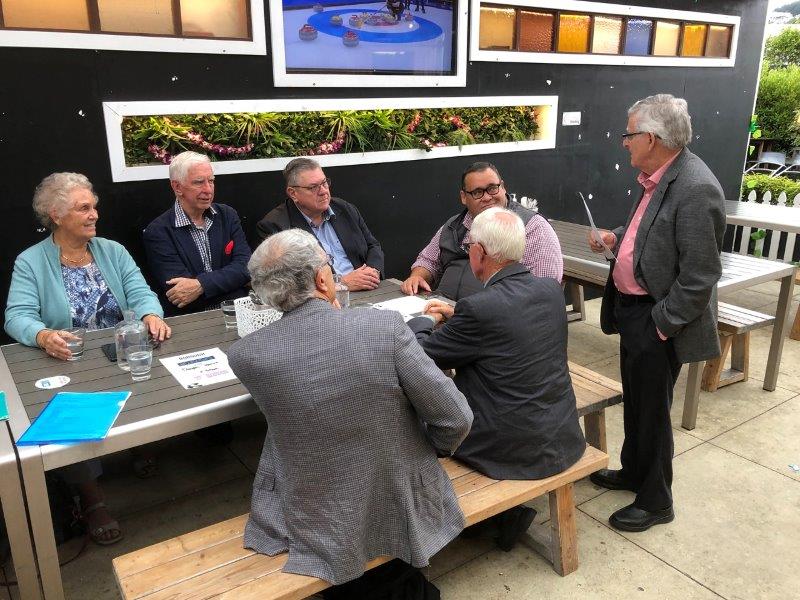 'The University sees the partnership with e-Learning Porirua to establish the scholarships as the first step in a long-term investment in improving outcomes for Pasifika students by encouraging and assisting them to study technology at university. We look forward to future initiatives to further support Pasifika students hailing from Porirua and the surrounding area.
'I'd like to thank former trustee and Assistant Vice Chancellor (Pasifika) of Victoria University of Wellington, Dame Winnie Laban for helping us with the necessary introductions and supporting this kaupapa. I'd also like to acknowledge the support of fellow trustee and Deputy Chair Douglas Harré in helping me bring the negotiations to a satisfactory conclusion.
'Finally, I'm delighted to announce that — in the spirit of honouring one of the founders of e-Learning Porirua and its long-serving former chair — the scholarships will be known as The Graham Kelly Engineering and Computer Science Scholarships for Pasifika Students. Before we begin our lunch, I'd like to invite Graham to say a few words.
'Nō reira, e te whānau i huihui nei, tēnā koutou, tēnā koutou, tēnā tātou katoa.