Blog
Rotary Club of Plimmerton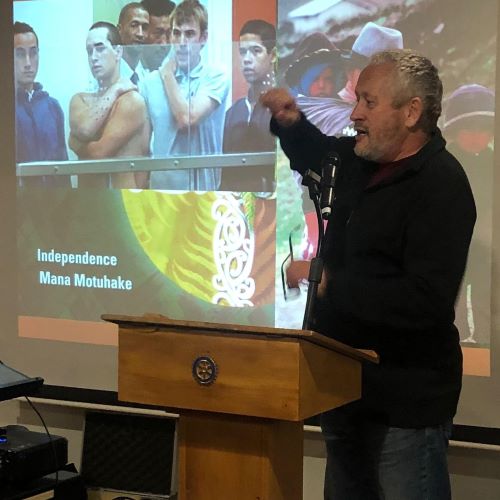 Last night's speaker was educator Lloyd Martin of Titahi Bay, who has spent many years helping disaffected students in Porirua.
In an interactive presentation, Lloyd had us contemplating events from our own childhoods, and their long-term effects.
He introduced us to the idea of responding to needs, rather than reacting to problems.
A modern tool for engaging with young people is the Circle of Courage, which crystalises their needs under four headings: Belonging, Mastery, Independence and Generosity. If one (or more) of these needs is not met, there will be problems.
The young need to feel a sense of belonging to a group, hopefully one which acts in a positive way. The group could be family, a club or sports team.
Mastery of a skill is a positive process which helps grow self-esteem. The young are hard-wired to learn from their elders and react well to being told they are good at something.
Independence might seem to be in tension with belonging, but young people need the opportunity to make decisions and take responsibility. Lloyd regretted the modern tendency to de-risk and overprotect the young.
Generosity, regard for the needs of others, is a more difficult concept but is a predictor of resilience- the ability to meet the problems and tragedies which life invariably brings.
Lloyd's presentation, with its examples and insights, struck a strong chord with our members and led to lively questioning and an enthusiastic vote of thanks.