Blog
Rotary Club of Plimmerton
We had a very successful planting morning at Plimmerton Domain on Tuesday morning, 21 June.
Seven hundred plants and trees were planted alongside Taupo Stream near Palmers Garden Centre.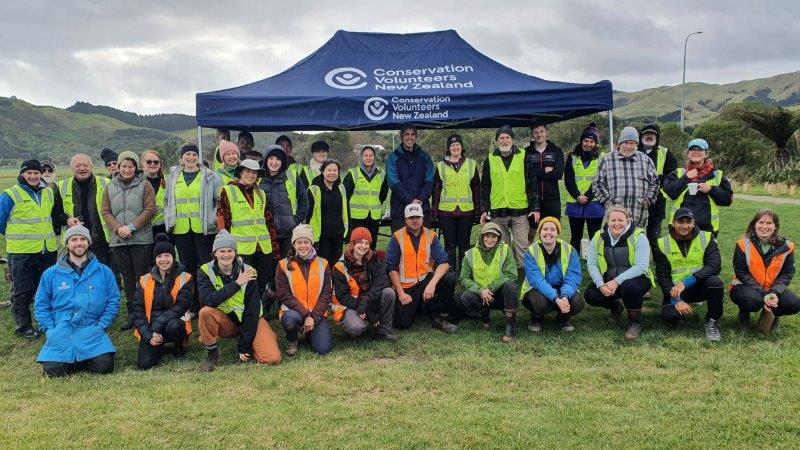 We had 45 volunteers from The Health Promotion Agency (HPA). Supervision and organisation were in the hands of Conservation Volunteers NZ and they also organised the catering.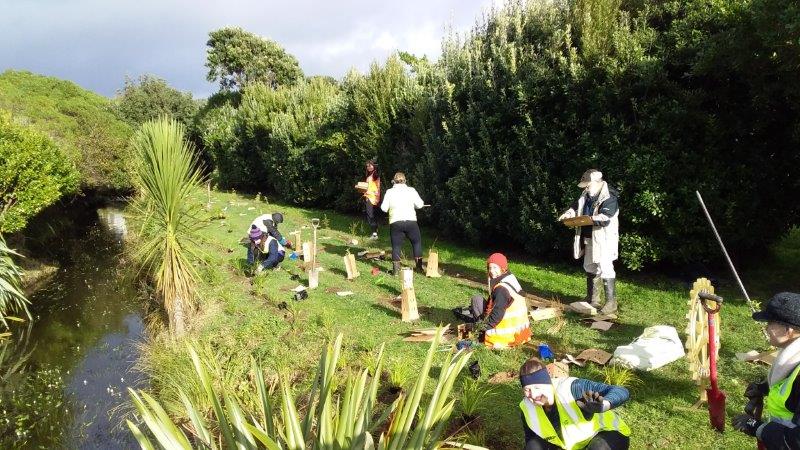 Rotarians Leigh Corner, Michael Parker, Kay Phillips, John Barber, Barry McEwen, Joe Perera and Bill McAulay oversaw activities. Pre-drilling of the holes was once again done by 'awesome auger-man', Ron Lucas.
The plants and trees were sourced from Rimutaka Prison nursery and the Porirua City Council nursery.
One of the HPA staff gave the karakia and talked about the importance of Matariki with planting and the commencement of a new year.
Lindi Eloff (PCC Riparian Operations Manager) gave the volunteers a briefing about the riparian planting work around Porirua Harbour and streams plus the connection between the volunteers' planting work and the benefits to Porirua Harbour. This planting takes the total number of stems to 11,000 at Plimmerton Domain since October 2020.
This is the second year that HPA has had a planting day with us. They are keen to return next year, too.