Blog
Rotary Club of Plimmerton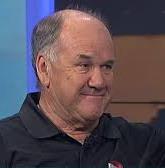 Bryan Waddle gave us his Viewpoint tonight on the subject of responsibility and loyalty or entitlement.
'He said, 'I'm a child of the 60s - well more like the 50s.
'We lived in a state house in Karori and I went to school there. We didn't have much - no car, no TV, no X Box or video gaming machine. I had to walk to school until they put on a bus service when I no longer needed it. The only thing we played with was a matchbox, matchbox car, singular.
'There was always a ball of some type about, tennis, cricket, rugby. We had fun and, do you know, we never went hungry. No free lunches at school and, apart from the family benefit Mum received, there were few handouts. We never went hungry.
'All we had at school was milk. I was a school milk monitor. It was never refrigerated so in summer if you wanted to, you had to get it early - otherwise, it was curdled - yuk. School lunch was something parents took sensibly, responsibly. It wasn't fancy sandwiches biscuits and a drink. It was called morning tea, play lunchtime.
'Don't get me wrong, I'm not against the Government food handouts to the needy. Food's an important part of any child's development and learning but only for a limited number of schools. Who's going to administer the process? Who's going to qualify? Not every family needs a food handout. Breakfast is already provided by many schools,- perhaps that's a better option. So will it be another responsibility for teachers who seem to have so much lumped on them now - something that should be a parental responsibility? And do schools have kitchen facilities to handle it.? To me, it's a case of we promised to do something so here it is. As the Children commissioner said, properly implemented it could be a game-changer.
'I won't be holding my breath.
'I often wonder what happened to those good words in the English dictionary - Responsibility and Loyalty. Have they been replaced by more common words like entitlement?'