Blog
Rotary Club of Plimmerton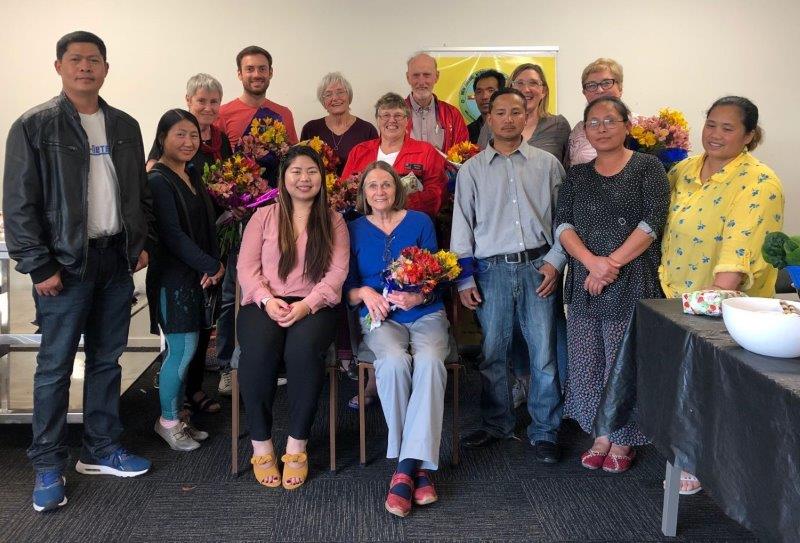 On Friday night, the Myanmar Community put on a Hotpot Dinner for the Myanmar Homework Club volunteers, several of whom are Plimmerton Rotary Club members.
The Dinner was held at the Salvation Army Church in Waitangirua and was hosted by Christalin Thangpawl, the leader of the Myanmar community. A splendid meal supplied and prepared by Bok (in the yellow blouse) and her team was cooked and shared at the table. Into the hotpots of soup and spicy stock, on gas burners, went large amounts of seafood, vegetables, and other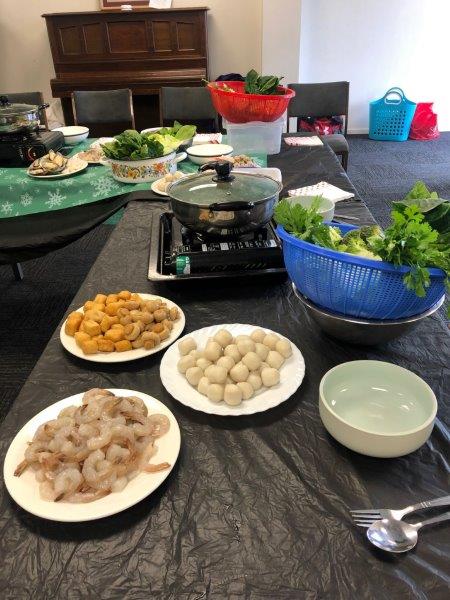 goodies. The vegetables of spinach, bok choy, lettuce, and another tasty vegetable we did not recognise, were all from Bok's garden. She also created spring rolls and a wonderfully spicy tomato/garlic/chilli sauce for dipping. The seafood included prawns, squid, mussels, and crab. Tofu and dumplings were an extra touch. After a feast like this, we found it difficult to fit in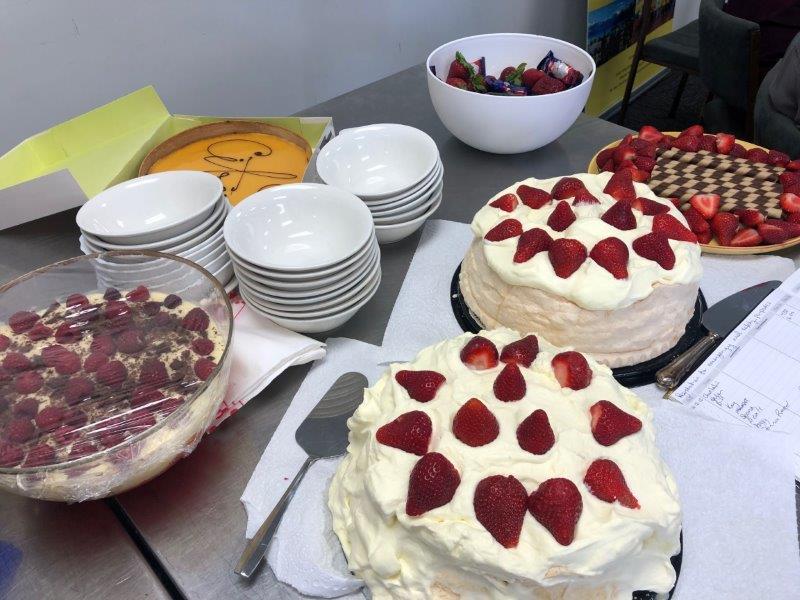 the desserts the volunteers had brought; but we managed! Lemon tart, trifle, pavlova, tasty chocolate straws, with even more chocolate and strawberries, tempted even the hosts who do not usually eat desserts.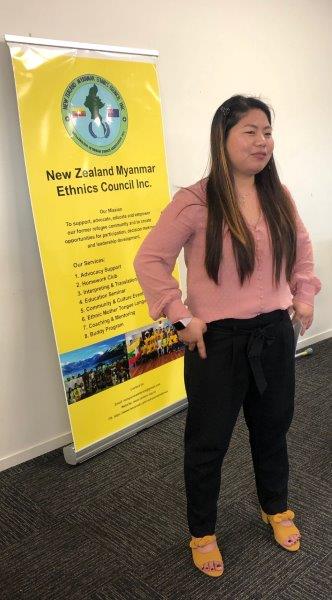 Each volunteer and each parent (some of whose words were translated by Christalin) spoke briefly about what involvement in the Club means to them. Most of the parents expressed gratitude for the help given to their children, help which they find difficult to give themselves because of widening language barriers. The volunteers, to a person, were all pleased to be part of the group and special thanks were extended to Beatte Loeseke, Bill McAulay and Shona Croasdale for their leadership and provision of materials.
After dinner, every volunteer was presented with a bouquet of flowers, a card and a gift of appreciation for our efforts with the children.
It was a great chance to mingle and share with these lovely people from Myanmar. This is a very worthwhile project for the Rotary Club of Plimmerton and it is our hope that more of our members will volunteer to assist next year. If we have a big enough group, volunteers would not necessarily be needed each week, though it is helpful to be regular in order to build up relationships with the children.
Editor's note: More photos are available in our Gallery. These show the presentation of gifts to three of our Rotary members.