Blog
Rotary Club of Plimmerton
At the weekly meeting of Plimmerton Rotary on 19 February, President Donna expressed how wonderful it had been to cut the ribbon with Mayor Mike Tana, following a karakia led by Taku Parai from Ngati Toa, and declare Stage 3 of Te Ara Piko open. She said she was impressed with the local dignitaries present and very grateful for the foresight, skills and expertise from our own Rotarians Richard Sherwin, Graham Wallace, Ron Lucas and Jenny, Phillip Reidy and Bruce Couch. The club has raised over $1,000 000 since the concept was first mooted by a former member, Roger Fitzpatrick. Over 37,000 people use the pathway annually. President Donna said she couldn't place a value in the volunteer hours spent but they were eye-watering.
You can read the Porirua City Council news release here.
President Donna addressed the crowd assembled at Motukaraka Point to celebrate the opening of Stage 3 of Te Ara Piko.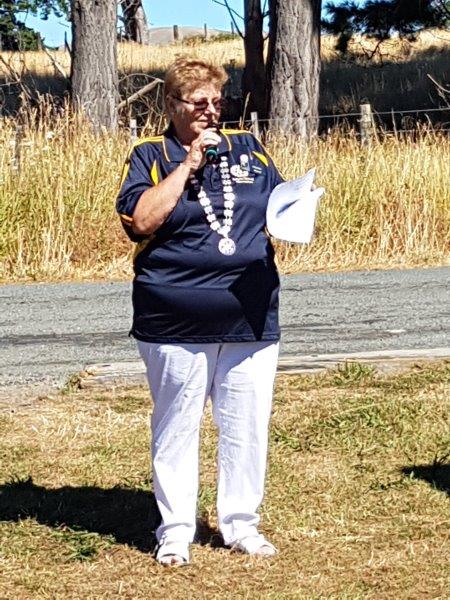 She said: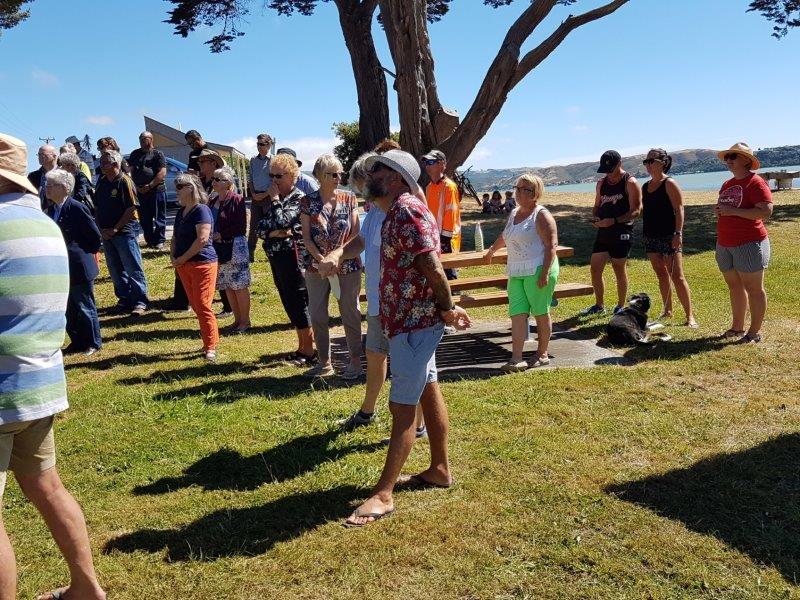 'Plimmerton Rotary is proud to be associated with this unique project in an outstanding part of New Zealand.
'It is exciting to be here today to celebrate in a small way the opening of this just-completed section of Te Ara Piko and knowing that there is just one more section to go and the northern arm will be complete.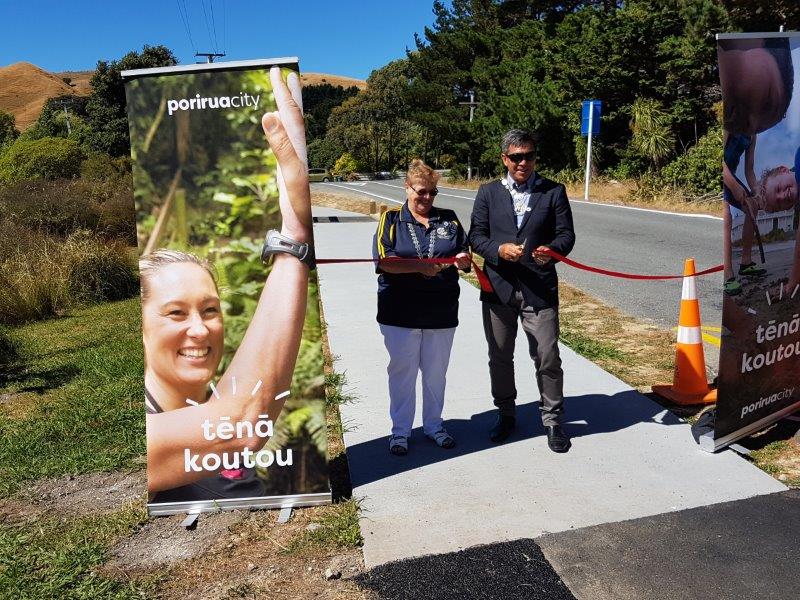 'This project is unusual as it is a substantial undertaking of many years by both Porirua City and Plimmerton Rotary. While Porirua City owns the project Plimmerton Rotary has undertaken a strong advocacy role and has facilitated funding through its own efforts (eg Pauatahanui Garden Trail) but more importantly through a number of sponsoring funders who have each been most generous. I would like to express our very real thanks to each who have been both generous and gracious in their support of Te Ara Piko.
'In no particular order they are:
Trust House Foundation
Stout Trust
Lotto Community Facilities
Nikau Foundation
'Without your help Te Ara Piko would not be at the stage it is today.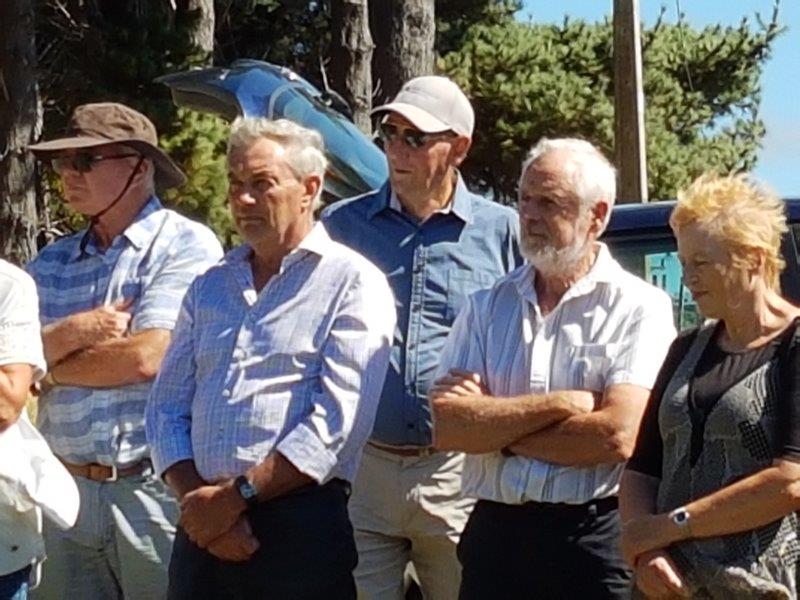 'While facilitating funding has been an important contribution, Rotary has been actively involved in restoration planting to the extent that a nursery was established to assist with this work. Planting was a popular task, but perhaps not so the subsequent weeding, and a good number of the Clubs members worked on this over the years. It is fair to say that this restoration planting work has been pretty successful with Peter Jackson being the leader in this.
'Rotary is not good at recording volunteer hours as its inclination is just to get on and do things that are needed. Needless to say, the hours Rotary has contributed to this project are eyewatering.
'I would also like to thank Inner Wheel and Zonta for their firm and unwavering support for Te Ara Piko and I appreciate seeing their current Presidents Janet Reidy and Pat Liddell here today.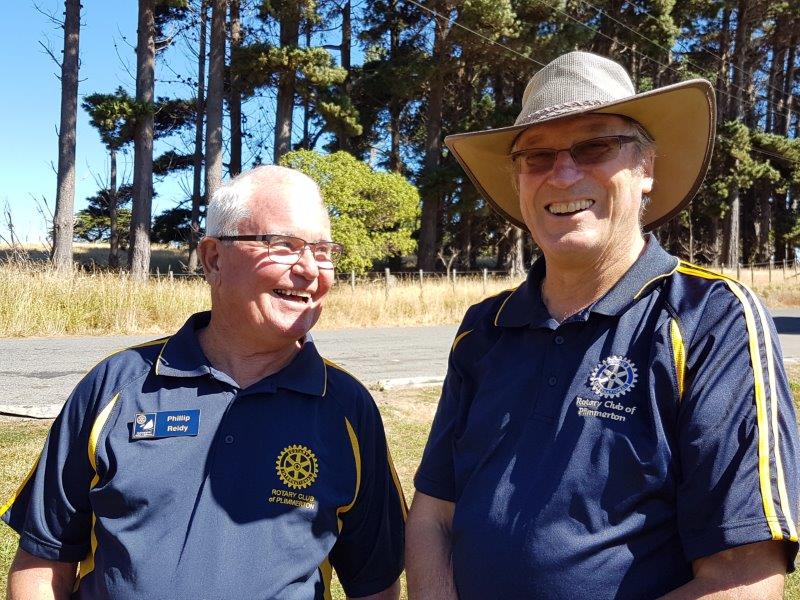 'Over the years there has been a very dedicated and enthusiastic group of Rotarians working constantly on delivering a result and you can see them here today. They are wearing the bright shirts. These Rotarians have, through one form or another, funded the Pathway to the order of $1,000.000 with most of this work being spearheaded by Richard Sherwin. Thanks, team, you have done an awesome job for Rotary and your community.
'Projects of this size rarely run as smoothly as initial planning might suggest and getting Te Ara Piko to this stage is no exception. The way this project has evolved and the benefit it has provided to all of Porirua City is a model that could be emulated by other local authorities and Clubs throughout New Zealand.
'Plimmerton Rotary looks forward to the day sometime soon when we can all celebrate the completion of Te Ara Piko's northern arm.
'Thank you again to all those who have helped in whatever way to get this project to the stage where 37,000 people walk it each year and enjoy its beauty.'