Blog
Rotary Club of Plimmerton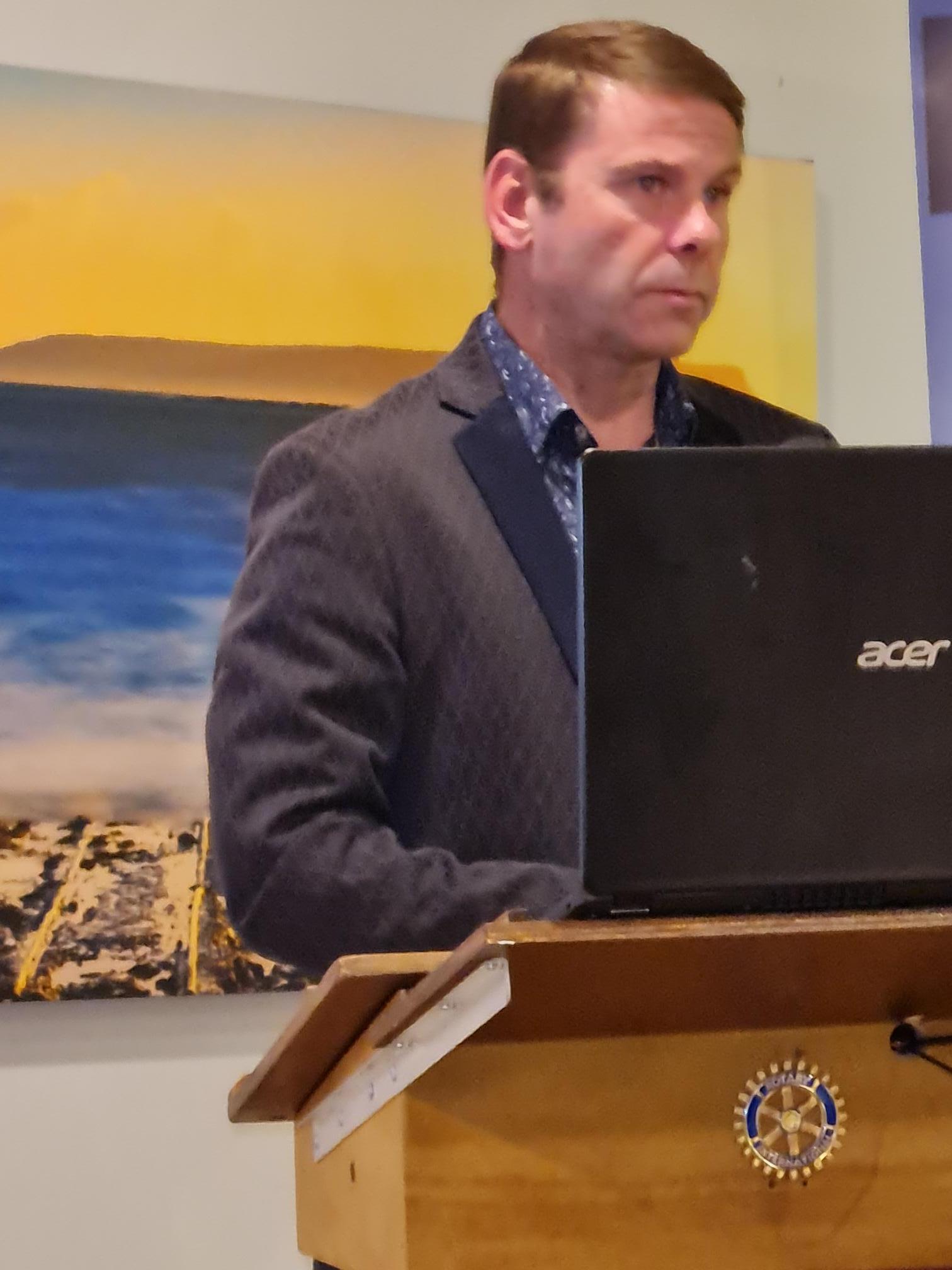 This week's speaker was Mike Howard, a 51 year-old athlete with a remarkable story.
Mike is an 'ultra swimmer', something which he took up literally by accident. For years he was a keen cyclist, at one stage biking from Tawa to his work in the City, and clocking up 1300Km per month.
A series of biking accidents and concussions followed by poor diagnosis and treatment, prompted him to switch from cycling to swimming.
At first he tried pool swimming, but this was too tame. He then tried sea swimming in a wetsuit, but he found it more invigorating to swim in cold water without a wetsuit, and joined the ranks of the Wellington 'Spudbuds'.
'Ultra swimmers' are those hardy folk who tackle long iconic swimming challenges such as Cook Strait or the English Channel, without wetsuits. Mike decided to tackle Lake Taupo, which is 42Km long, and cold, even in summer.
He succeeded in March this year. He swam from 4am until 8.30pm, and needed painkillers along the way. He was supported by famous marathon swimmer Philip Rush, and a small band of family and friends. His efforts raised $10,000 for the Cyclone Gabrielle appeal.
Mike is not used to public speaking, but his talk was assured and nicely illustrated, and well-appreciated by his family and the club.