Blog
Rotary Club of Plimmerton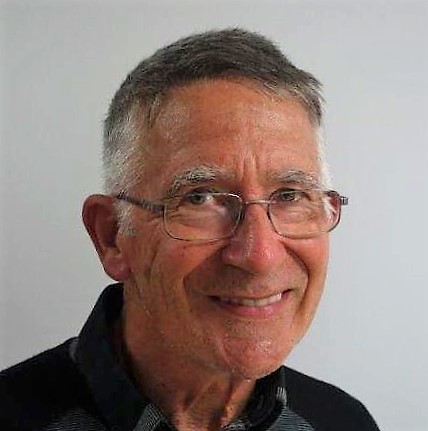 Michael Parker's Viewpoint considered that 'In the middle of difficulty always lies opportunity.'
'Let us pause for a moment', he said, 'and consider. We all share life on Planet Earth that has been millions of years evolving into what we know today. We also live in a country that has only had human occupants living here perhaps 4 or 5 hundred years. Clearly everyone is either an immigrant or the descendant of immigrants.
'The first Maoris paddled here looking for opportunity and a better life. They set a pattern that continues today. The natural beauty in New Zealand took millions of years to evolve and today has an international appeal that annually attracts millions of tourists to our shores. Tourist dollars today are an important part of our economy. As we are reminded on the news, all is not well in our small Garden of Eden. The current high employment rates leave many Companies short-staffed. Community Health, welfare and Education all are short of finance to adequately do the job a developed county expects. There are cracks appearing in systems and our unity is under threat. In my lifetime the population in NZ has doubled, radical change is a constant factor and some of the systems employed can be seen to be working better for some than for others.
'For many years I have heard Rotarians discuss how fragmented the lives we live are. We group-up in Social Silos of like-minded people, folk mix and socialise with folk who share similar values, aspirations, educational achievements, income levels, cultures and at times religions too. These silos over time can become inward-looking, self-satisfied, complacent and short-sighted. This is not intrinsically bad in itself, unless it blinds us to harsh conditions that exist only a short distance from here just over the hill. The blame game is a foolish aim that too often is offered as a rationalization for hard uncomfortable facts. Buried in our foxholes some do not see, and do not want to see, the face of the hungry child, with the runny nose and the chesty cough. Today a number of corporates and benefactors quietly and generously contribute to help address this poverty in our City. This is New Zealand 2019.
'Last Wednesday while driving on Highway 58 from Paremata to Pauatahanui all of this came home to me in a confronting manner. I passed a young male walking on the side of the road. A narrow, dangerous road with heavy traffic and at times, no more tham centimetres to a bank or the sea. Concerned about the inherent danger this fellow was in I pulled up in the Bradey Bay car park and waited to talk to him. He was happy to talk and after hearing my sermon on risk and responsibility I offered him a smile and a ride. As we drove and talked, I learned that he was just 12 years of age, and still enrolled at School. His parents had separated, Mum living in Taita and Dad in Titahi Bay, both with new partners. Without consideration or discussion his Dad had taken him from Mum's house over to his home in Titahi Bay. Feeling unwelcome by Dad's new partner and without any cash, he set off to walk to Taita from Titahi Bay. I came to admire the spirit and attitude, and his readiness for action.
'Hearing of his predicament, spoken so plainly and sincerely, I offered to drive him to his Mum's in Taita. I felt I could better understand what it was like to be young, frightened, and alone on a narrow road after talking to him. There is no coverall Guide Book for Life. He did not choose his family or his parents. Personally I was face to face with some harsh realities - I felt this fellow needed and would prosper with a friendly face and a helping hand, even for a 30-minute car ride.
'I share this experience with you tonight to encourage you all to take every opportunity that occurs to slow down and lend a helping hand. Sow a seed, plant a possibility. Working together we can make a difference.'