Blog
Rotary Club of Plimmerton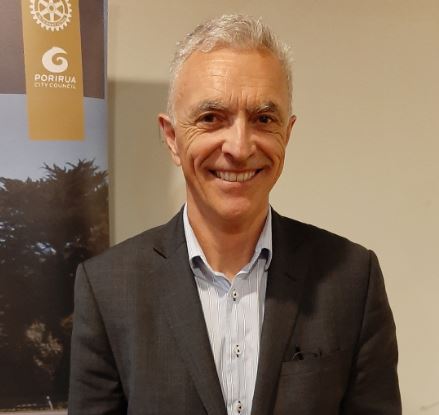 Steve Sanderson is CEO of Wellington International Airport Ltd, following a stellar career in industrial and infrastructure companies. Last evening he gave us a pithy account of the airport's development in recent years, and its plans for the future.
Airports are capital-hungry, driven by passenger growth, new aircraft, and competition with other players.
In the last four years, $250M has been invested, in several projects and upgrades. There is a new hotel and conference centre, a new multilevel carpark and transport hub. The terminal has been upgraded and retail outlets repositioned.
The plan for further growth through to 2030 will need another $750M.
Although the airport is well-positioned, being only 8km from the CBD, the downside is that land is scarce. A deal is in the offing to buy part of the Miramar golf course. This will allow a new apron to be built, and the domestic and international terminals to be 'flipped', to provide much-needed extra gates.
The two big issues facing the airport are creating the ability to fly long-haul with multiple aircraft types, and transport to and from the city, which is currently possible only by road. A bid to extend the runway is to be resubmitted soon, and discussions on the local transport question are ongoing.