Blog
Rotary Club of Plimmerton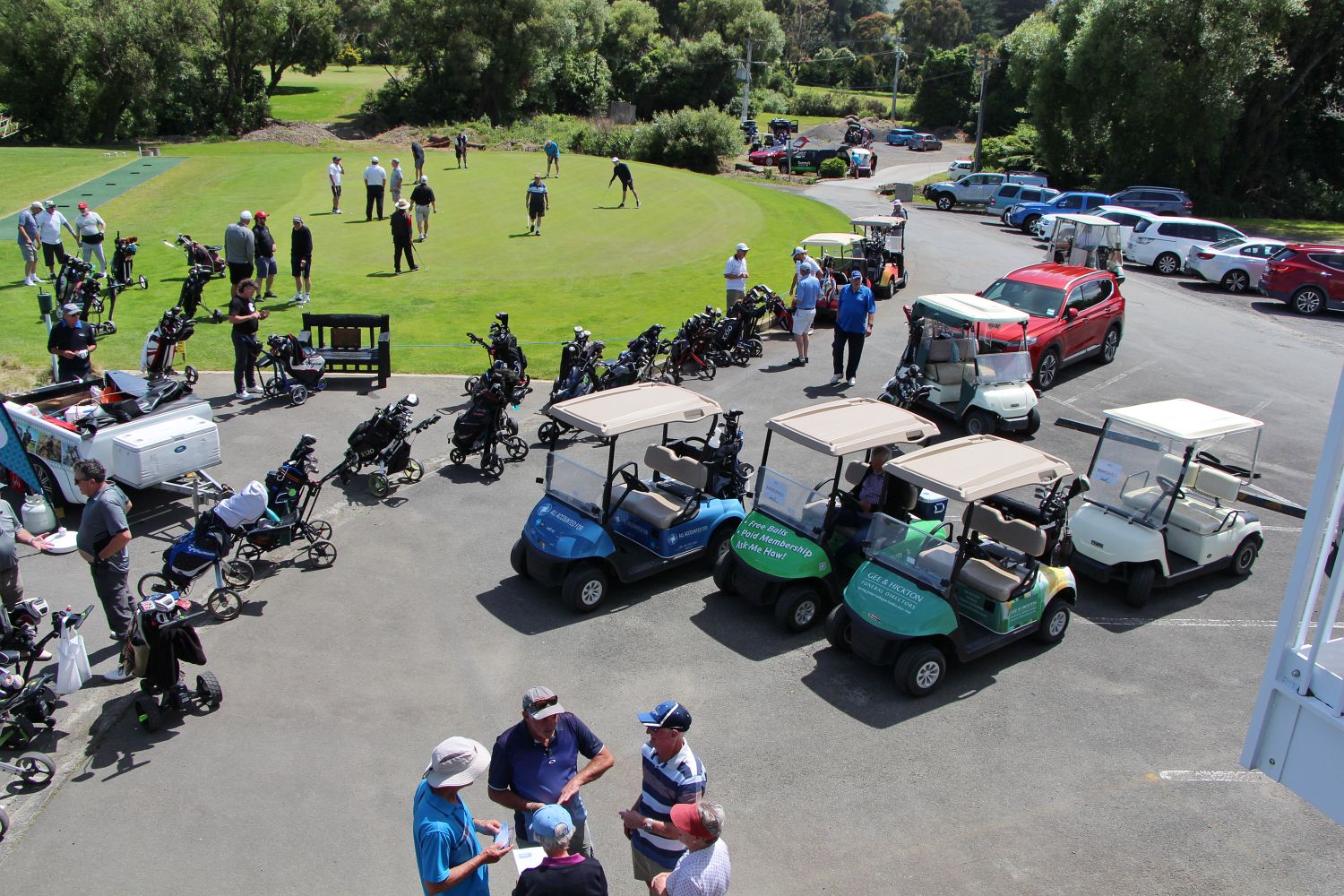 The annual golf tournament to raise funds for the Mary Potter Hospice was held on Friday 27 November 2020. The tournament was run by Chris Garrett with help from many Plimmerton Rotarians.
Fourteen of the eighteen holes were sponsored this year and signage from each of these sponsors was placed on tees around the course. There were over 100 golfers on the course mainly in teams of 4 and the captain of each team checked in around 11am to collect a score card, a set of rules, a meal ticket and few raffle tickets. Tee off was a shotgun start at 12 noon.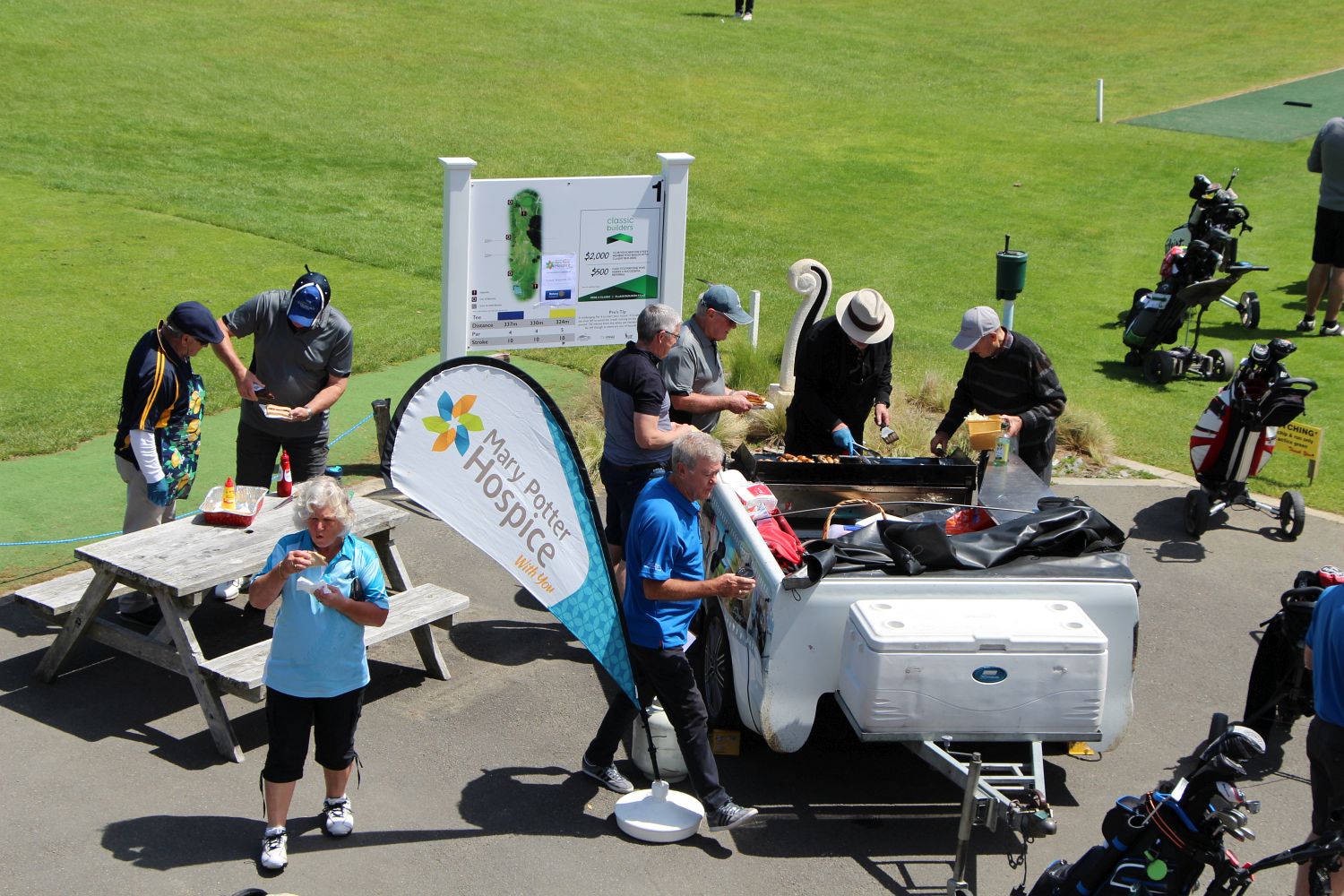 There was a sausage sizzle going all day on hole No 1 and a roving drinks trolley dispensing beer, coke and chocolate around the course all for a donation of $2 or more. Raffle prizes were donated by Whitby New World and Auction prizes were donated by Tommy's, Bunnings Naenae, Marsh, Whitby Dentists, Tim Li (NZ artist), Buoy salon & spa and Spark.
After the golf, score cards were handed in and meal tickets were exchanged for a food platter for each team. More raffles were sold and drawn shortly after the last team arrived back at the club house.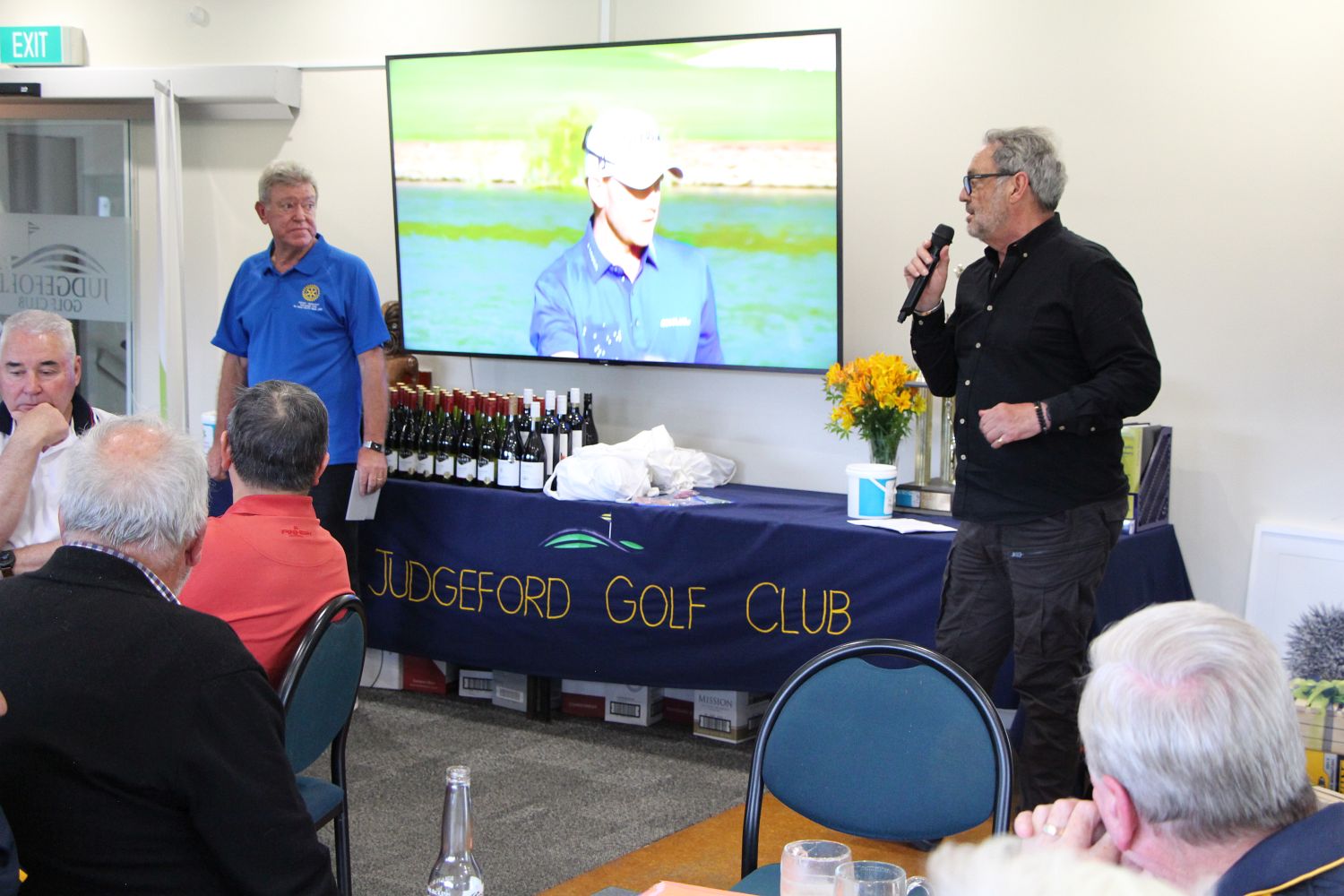 A short update on Mary Potter in Porirua was given and this was followed by an exciting Auction with Auctioneer Euon Murrell and prize giving by Chris Garrett.
The project was a great success and will net over 6k for Mary Potter. The Patron of Judgeford Golf Club commended Plimmerton Rotary on the way this tournament was run.
A huge thank you to all those Rotarians involved in this project.