Blog
Rotary Club of Plimmerton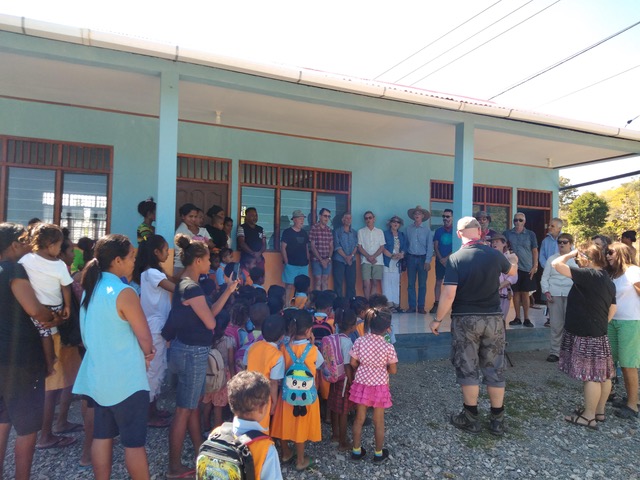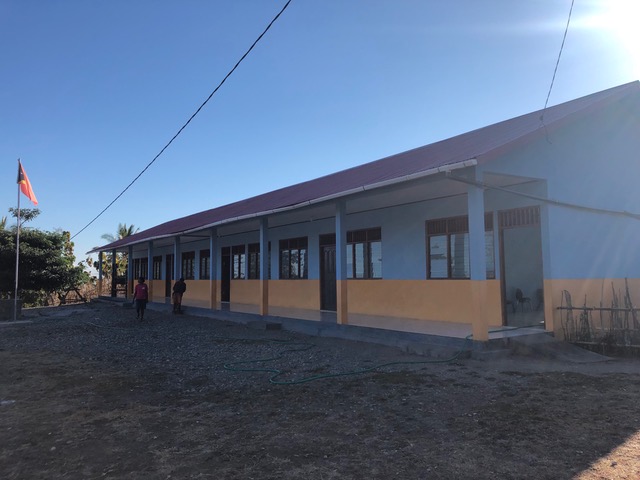 Donna reports that the school in Timor Leste has now been operating for some months and it is gratifying to see how quickly the parents, teachers and students, have started adding to the school's impact on their community.
Kris Webb from Spend it Well, our 'in country' partners in Timor Leste took a group of donors with her to visit the Belola School and to attend to the official opening of the new Railuli Primary School. Here is her report on the Railuli Primary School.
Kris writes that their next school construction project will be the new Falowai Primary School, also close to Balibo. As with Belola and Railuli, Falowai will also be delivered in partnership with the Balibo House Trust and Spend it Well. David Dippie, who has now taken over from Kris, will be in touch about Falowai.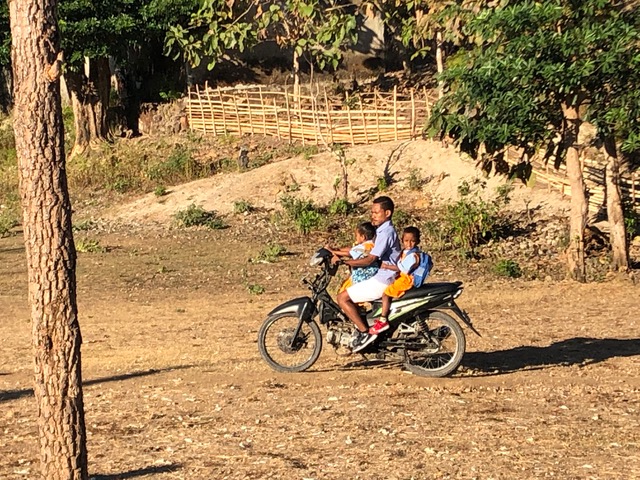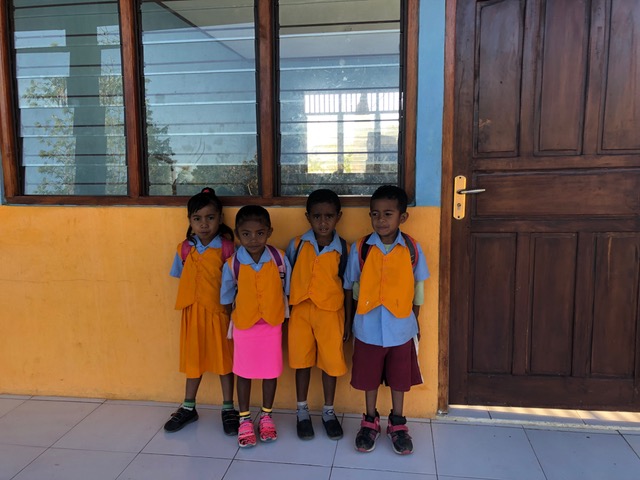 Kris visited Belola School in the morning before the Railuli opening when the children were arriving and starting school.
She says that the school and playground are looking good. There seems to be an ongoing problem with the water, despite repairs by the builder. They are going to get the Australian water engineer who will be up there shortly to look at this.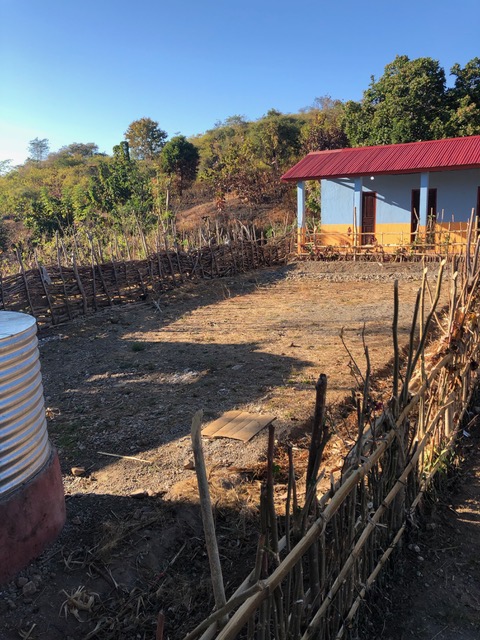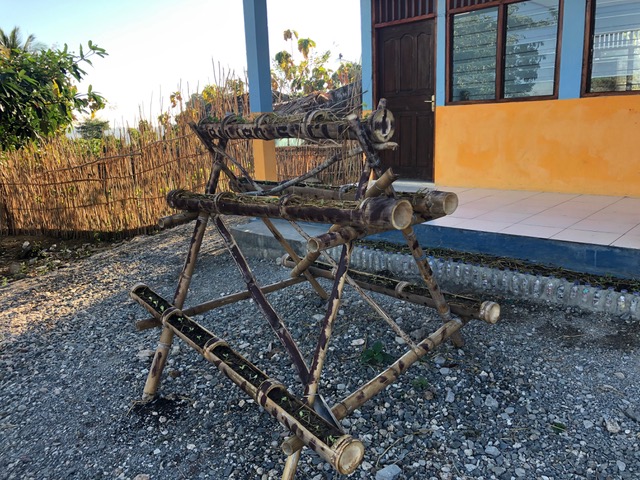 There are fenced off gardens to the left and right of the school and a number of inventive propogations in old water bottles and bamboo structures at the front of the school.
Simon and Kris met with Ego Lemos who runs Permail (school gardens) when they were back in Dili. He was extremely enthusiastic about how well the garden programme is going at Belola. He said that the community (particularly the women) are extremely enthusiastic and hardworking. The garden to the left of the school has been planted and looks quite established. He also said they have bought avocado and mango trees which will be planted at the front of the school to create shade and produce food (he believes strongly in the concept of combining beauty and function). More gardens will also be planted in front of the school.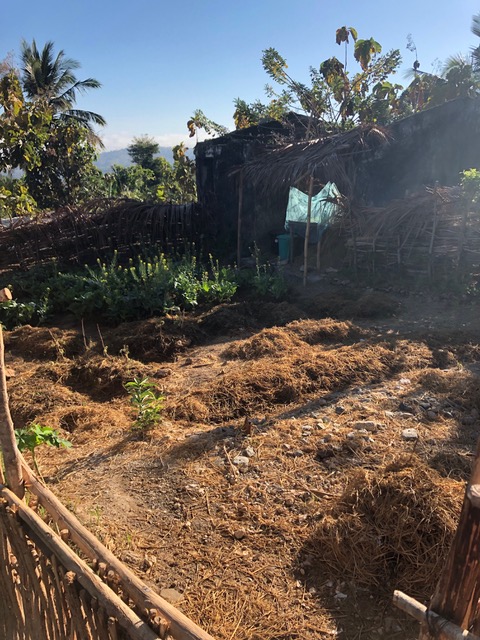 Ego is suggesting the formation of a women's horticultural co-operative who be given the use of the garden to the right of the school. The concept would be that they give 10% of the proceeds to the school and keep the remainder.
Apparently, the workshops at surrounding schools have gone very well and there is a lot of interest from other schools. They have said that they would find funding for the small amounts needed to get those other gardens established. Ella (who works for the Trust) and has been working with the Permatil program at Belola is great and will provide excellent continuity for the Belola and surrounding gardens at the end of Permatil's year's work.
Kris believes that Ego is seeing Belola very much as a flagship school for the Permatil program which is great. He said he took a 20 person Australian choir there recently.