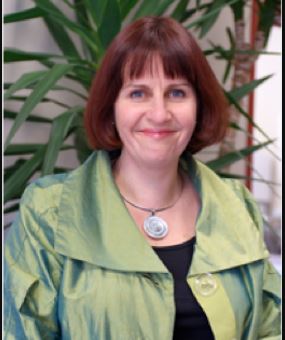 Glenview is a primary school in Cannons Creek, and like many other Porirua schools, it is small, with a roll of 100, and it is in decile 1.
Principal Lynda Knight de Blois talked to the club this week, focussing on new thinking in the teaching of traumatised and stressed students. This is especially relevant to Glenview, because it has students who are refugees from Myanmar and Syria, many of whom have very troubled backgrounds.
The rest of the school roll is made up of a multitude of ethnicities from around the Pacific and around the world, and the school's multicultural staff reflects this.
Spurred by the work of US researcher Dr. Bruce Perry, who wrote a best-seller titled 'The boy who was raised as a dog', Linda has created an environment at the school which is sensitive to the needs of traumatised children.
Linda explained the workings of the human brain, which she noted is not designed for 'modern life'. Babies in the womb become accustomed to a warm, calm, and safe environment, and if children are subjected to trauma or stress it disrupts their brain development and learning ability.
It is possible to counter stress and trauma at school by providing a safe and calm space, and by certain kinds of activity which are rhythmic and calming, such as music, singing and dance, and breathing exercises.
This strategy is working well; children are calmer and happier, as are the teaching staff, and relationships with families have improved, too.
This was a most interesting talk given by a dedicated principal working at a difficult educational coalface.