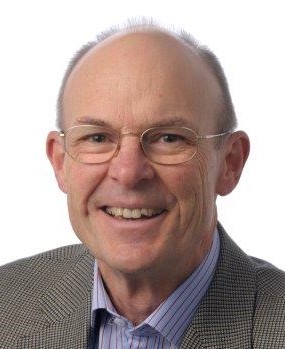 David Pine gave us the Viewpoint tonight. He said,
'Each of us has only a limited time on the planet.
'When someone passes away, especially a person of the highest quality, all of us who knew the person are deeply affected. And this is as it should be.
'Peter Lillico was a giant Totara among us – extraordinarily generous, always cheerful and upbeat, ever willing to help in any way that he could, happy to go the extra mile. If there was a job to be done, Pete was always the first to put his hand up.
'Pete's presence among us has ensured that the world is a better place. We are all very lucky to have known him. We will all miss him terribly. Our hearts are with Bev and the extended Lillico family.
'I'm reminded of a true story told by a colleague of mine, Harry Larmer, when we were advisers at AMP Insurance. Harry explained that one day he received a phone call from his oldest client, a single gentleman in his 90s, who asked Harry to pop round to see him, to make sure all his affairs were in order. Harry obliged, even though he had recently completed a review of this client's affairs.
'Harry arrived at the appointed time. The old boy got him a cup of tea and they sat down at the kitchen table for a chat. Harry carefully went through all the details of the client's insurances (again!) and reassured him that everything was in order.
'As Harry was getting up to leave, the client grabbed Harry's forearm with both hands and looked him in the eye. Harry sensed that his client wanted to say something special, perhaps something very important that summed up what he had learned during his long life. And he said: "Make the most of every day Harry!"
'And I say to each of you: "Make the most of every day."'