Tuesday with a Twist - 10 August 2021
Tue 10 Aug 2021, 05:30 pm - 9:00pm
Light House Cinema
3 Parkakariki Hill Road, Pauatahanui
PORIRUA
Active Recreation, Arts Culture
Wheelchair Access, Accessible Toilets, Mobility Parking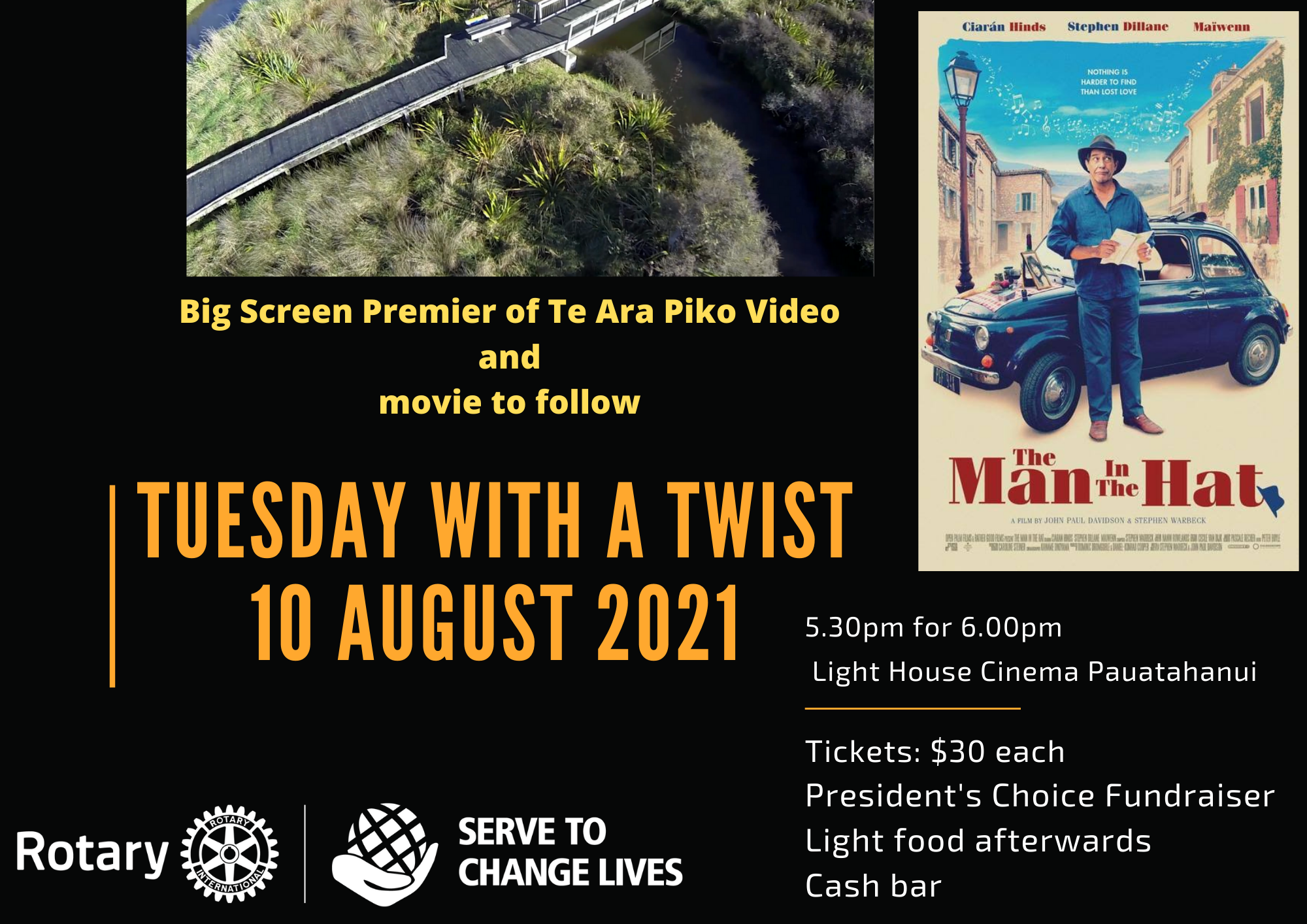 It's what we've all been waiting for. This is the President's Choice Fundraiser.
Following the Blessing at Motukaraka Point on 28 June to celebrate the completion of its final stage, the Big Screen Premier of the new Te Ara Piko Video will be hosted at Light House Cinema in Pauatahanui.
In addition to watching the video, there will be a powerpoint presentation showing some of the history of the development of Te Ara Piko over the years. The evening will be Emceed by Bryan Waddle.
It will be followed by the movie, 'The Man In The Hat'. Critics say that this is a Francophile fantasy that may be too twee for some, but the French tourist board will surely be satisfied. It sustains a whimsical tone beautifully throughout its brief running time.
And following that there will be light refreshments provided. There will be a cash bar on your arrival and throughout the evening.
Tickets are $30 each, available from Phillip Reidy. Bring friends and family and make this a fun night.