The DG is dropping in - 9 May 2023
Tue 09 May 2023, 06:00 pm - 8:30pm
Mana Cruising Club
Ngatitoa Domain (off Pascoe Avenue)
Porirua
Wheelchair Access, Accessible Toilets, Mobility Parking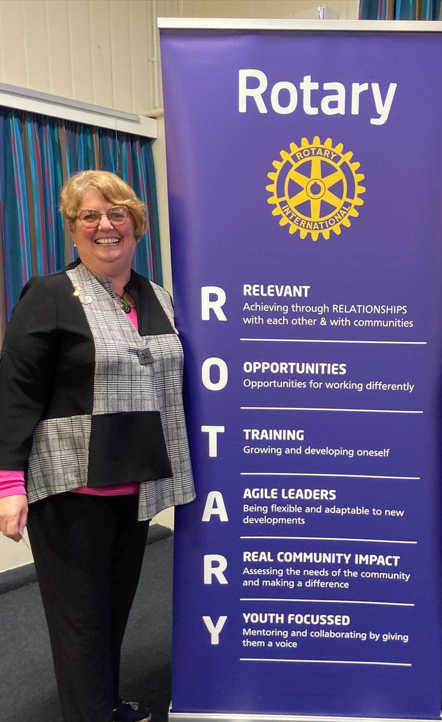 District Governor Marilyn Stevens will be visiting the Club tonight.
Marilyn is a former member of the Rotary Club of Plimmerton and is currently a member of Kapiti Rotary. She has experience in managing several businesses and is presently a member of the Otaki Community Board and a business mentor. Marilyn quoted World Rotary President Jennifer Jones "Imagine the possibility of changing the world." and emphasised the need to engage all our members by giving them some personal responsibility.
Marilyn would like to see each District form two new clubs. She has recently attended a workshop on increasing membership and said the key was to establish what each community really needs and then to see how the club can help. She offered this acronym as a key.
R elevant
O pportunities
T raining
A gile leaders
R eal community impact
Y outh focussed
We look forward to welcoming her.