Gerrard Fasavalu - 25 October 2022
Tue 25 Oct 2022, 06:00 pm - 8:30pm
Mana Cruising Club
Ngatitoa Domain (off Pascoe Avenue)
Porirua
Wheelchair Access, Accessible Toilets, Mobility Parking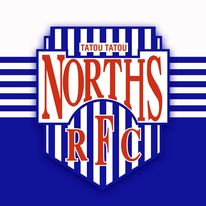 Tonight's speaker will be Gerrard Fasavalu from Porirua, where he learned to play rugby at Porirua RFC and Northern United RFC. In 1998 he played in the New Zealand Secondary School team, while the following year, he went on a two try scoring spree against Wales at Lanelli to win the Junior Rugby World Cup
In 2000, Gerrard Fasavalu was the IRB International Under 19 Player of the Year and he seemed destined to for life as a professional sportsman, following the sport of his dreams, Rugby Union. Two years later, however, he suffered a career-ending injury in a pre-season match for the Highlanders, which saw his knee requiring a total re-construction. This was a major life set-back he turned into a positive by completing his studies at Otago University, achieving the notable feat of a triple-major in Classical Mechanics, Quantum Physics and History.
Having completed his university studies, Gerrard took up coaching in 2004, being appointed Head Coach of the Parramatta Two Blues rugby club in Australia, before returning to New Zealand. Such was the promise of Gerrard's rugby playing career, All Black Centurion Mils Muliaina said Fasavalu was the best player he knew, to never become an All Black. "He was a very talented Wing and a lot younger than me, and I thought he was going to go all the way."
Fasavalu did "go all the way" - but, not in rugby. Today, Gerrard has a very successful IT career and lives with his family in Porirua, giving back to his community and his local Club through coaching the Northern United RFC Premier Team. He is known as a keen sportsman and leader in our community.