Wellington City Mission on a mission - 20 July 2021
Tue 20 Jul 2021, 06:00 pm - 8:30pm
Mana Cruising Club
Ngatitoa Domain (off Pascoe Avenue)
PORIRUA
Children, Professional Development
Wheelchair Access, Accessible Toilets, Mobility Parking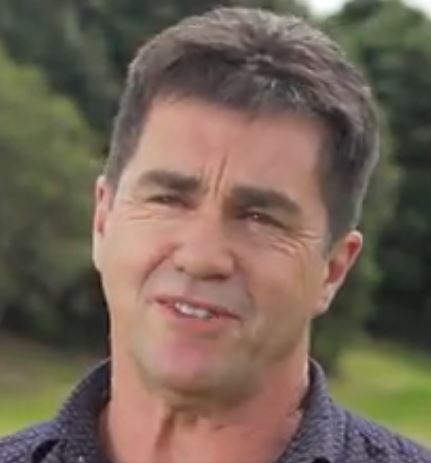 In April this year, Reuters reported on how New Zealand's much-admired COVID-19 response helped fuel a housing crisis. The report reads ...
'For many, life in New Zealand's capital Wellington is largely back to normal. Its windswept streets are crowded with maskless shoppers and office workers, bars are packed and the economy is humming along.
'In the distinctive "Beehive" parliament building, Prime Minister Jacinda Ardern and her government have garnered lavish global praise for controlling the COVID-19 pandemic where many other leaders failed.
'But staff at the Wellington City Mission are struggling to cope with soaring homelessness and inequality as the pandemic - and the government's response - inflames what was already among the world's least affordable housing markets.
'This is a crisis,' says Murray Edridge, the head of the Anglican Church-affiliated charitable trust. 'Inequality was always growing, but COVID-19 is the proverbial straw that broke the camel's back.'
The number of people seeking emergency housing in the city of 211,000 has tripled in the last 12 months, as rents hit record highs and the pandemic disproportionately impacts lower-earning jobs.
Around the country, motels and other temporary boarding facilities converted to emergency housing are increasingly crammed with desperate families seeking shelter, with about 4,000 children now in such state accommodation.
'Most of the cases that come to my desk are situations that will break our hearts,' said City Mission's Edridge. 'I met someone with two kids this summer who was in emergency housing for 15 months.'
Just before the lockdown in 2020, the City Mission set up a partnership with the City Council, the Ministry for Social Development and Housing and Urban Development to create 38 self-contained units for the homeless in central Wellington. But it's a drop in the ocean.
Here's a little bit of Murray's history. He has been the Wellington City Missioner since May 2018 and is the 12th City Missioner in the 117-year history of the organisation and the first not to be an Ordained Anglican Priest. Murray has worked with children and families throughout New Zealand for 20 years. Coming from a commercial background as a Chartered Accountant, his initial professional career was in a variety of industries including energy distribution and retail, media, and education. He was the Chief Executive of Barnardos New Zealand for over 8 years and then worked in central Government as a Deputy Chief Executive in the Ministry of Social Development for over 5 years. Prior to joining the Wellington City Mission, Murray was the inaugural Chief Executive of Genesis Youth Trust, an organisation operating under a Social Impact Bond and working with youth offenders and their whanau in a number of communities in South and East Auckland.
Murray has had governance and leadership roles in a range of community, church, and sporting organisations for many years, and maintains a keen interest in fitness, all sporting endeavours and many DIY activities. Married to Alyson for 36 years, they have three grown-up children, two dogs and live in Paraparaumu.
Tonight, Murray Edridge will be talking to us about the troubling situation facing Wellington.