Club Christmas Party - 17 December 2021
Fri 17 Dec 2021, 06:00 pm - 11:00pm
Judgeford Golf Club
328 State Highway 58, Judgeford 5381
PORIRUA
Food Drink, Achievements Celebrations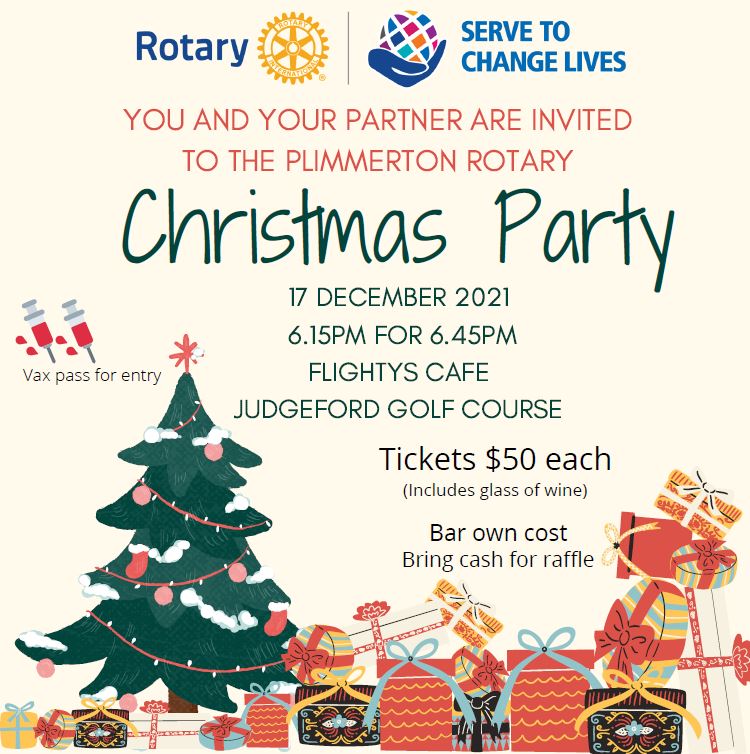 A date to put in the diary!
The Annual Christmas Party this year will be held at Judgeford Golf Club on Friday 17 December.
This will be an evening with the usual entertainment - and more.
The caterers provide an excellent meal. This is an event not to be missed.
You can find all the details you will need on the attached invitation.