Children's and Grandchildren's Christmas Party - 6 December 2022
Tue 06 Dec 2022, 04:30 pm - 7:30pm
Mana Cruising Club
Ngatitoa Domain (off Pascoe Avenue)
Paremata
Wheelchair Access, Accessible Toilets, Mobility Parking
$30.00 ($15 for children)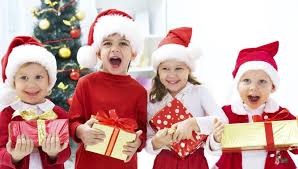 This is an opportunity for members to bring along their children and grandchildren for a very exciting party.
Round up all your children and grandchildren and get ready for the Big Event.
The party will start at 4.30 pm.
The children will be entertained by a Magician, following which Father Christmas will arrive.
Please bring presents for each of the children who will be attending (to the value of about $30), wrapped and very clearly labelled with the child's name (as Father Christmas tends to forget his spectacles).
The meal cost for Rotarians is at the normal price and there will be $15 boxed meals for the children.
It is not appropriate for guests to join us on these occasions unless invited.