Changeover - 5 July 2022
Tue 05 Jul 2022, 05:30 pm - 11:00pm
Mana Cruising Club
Ngatitoa Domain (off Pascoe Avenue)
Porirua
Achievements Celebrations
Wheelchair Access, Accessible Toilets, Mobility Parking
Dinner starts at 6.30 pm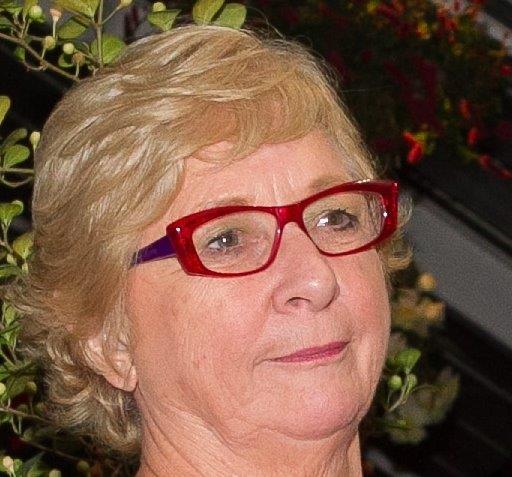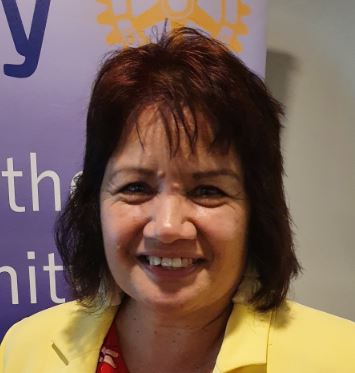 The Rotary year goes from 1 July to 30 June and it is at this time of the year that the incumbent President hands over the reins to the incoming President-Elect.
So tonight, Kay Phillips will hand the chain of office to Denise Traill who will be at the helm to steer the club in many of the same and some new directions.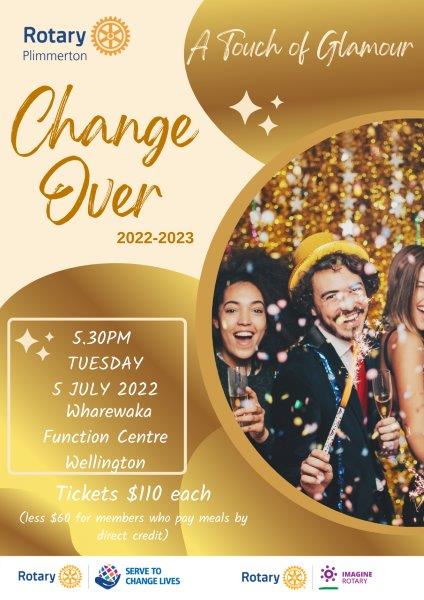 Kay's year has been full of activity despite the privations of Covid. No doubt, she will remind us tonight of the highs and lows that occur during the year. It will be an opportunity to celebrate a successful year gone by and to look forward to more great years in the future.
As can be seen from the flyer, the event begins at 5.30 pm on 5 July at Wharewaka Functions Centre in Wellington. Dinner will be served from approximately 6.45 pm onwards. Tickets are $110 each and the theme is 'A Touch of Glamour'.